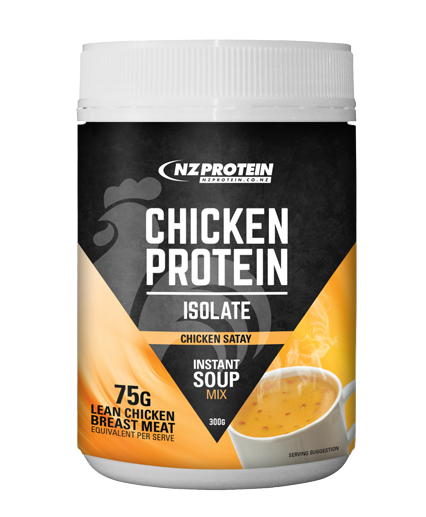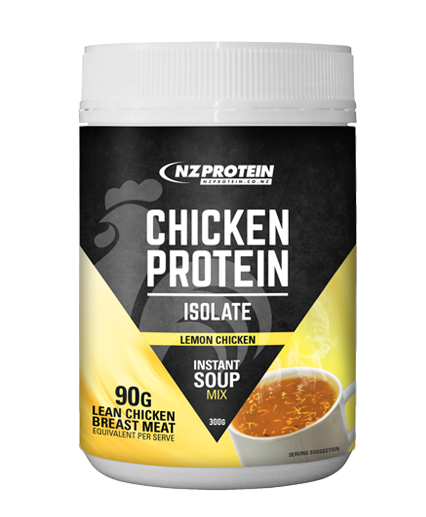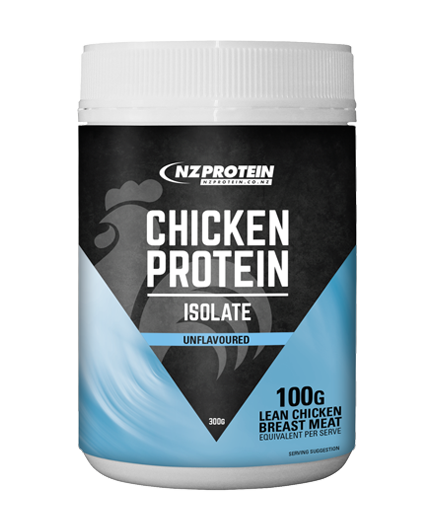 Chicken Protein Isolate 300g
Instant Soup Mix
ON CLEARANCE
All the Goodness of Fresh Chicken Breast Meat
Chicken protein isolate is made from lean, fresh chicken breast meat. It is high in Branched Chain Amino Acids (BCAAs) and has an amino acid composition similar to fresh chicken breast meat.
Chicken protein isolate is easily soluble, allergen free, and highly digestible, resulting from the enzymatic hydrolysis of the proteins. A balanced release of the amino acids promotes optimal absorption.
No More Boring Chicken Breasts
Say goodbye to the days of cooking boring chicken breasts! Chicken protein isolate powder is an ultra economical and convenient way to increase protein intake.
Only $1.75 Per Serve
25g of chicken protein isolate powder equals 100g of lean chicken breast meat (unflavoured).
Instant Soup Mix
Switch your cup of coffee for a cup of gains! This product is great to drink while sitting at work and comes in three great instant soup flavours - Lemon Chicken, Chicken & Sweetcorn, and Chicken Satay. Just add it to boiling water in a mug and stir!
It can be consumed as a protein shake but a hot mug soup is recommended.
Unflavoured is also available which can be consumed as a protein shake or added to smoothies and baking. Please note the unflavoured is bitter, due to the hydrolysis of the proteins.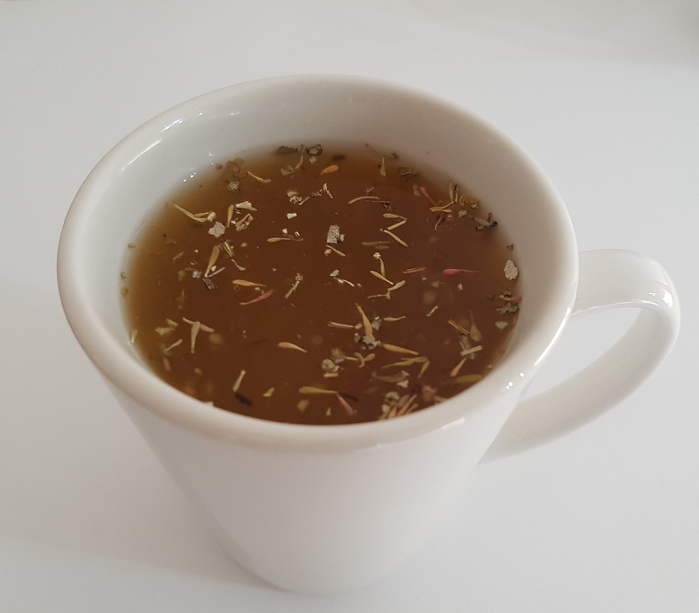 ---
Rated
2.6
/
5
Based on
5
customer reviews.
Review for Unflavoured. Purchased for $5.

"Daily 23 grams of quality peptides with an acceptable flavour for under $0.42."

Bitter and umami, chicken protein hydrolysate. Economical on clearance. Recommended limit on use of 1 heaped scoopful into 3-4 liters of water. It is a specialty item and does it's job well for the price; daily 23 grams of quality peptides with an acceptable flavour for under $0.42.
Very bad sweet taste
Recently tried the Satay flavour. Great idea to put protein into an instant soup but tastes absolutely horrid... There's a very sweet chemical taste from the sweeteners and it doesn't taste much like instant soup at all. I don't like leaving poor reviews but I was really disappointed with this product and I won't be finishing the rest of the container.
Have tried all. Doesn't taste as nice as the regular protein powders but is damn better than all the soup mixes in the supermarket and easy way to get chicken in my diet when I can't be bothered cooking!
I bought lemon chicken on the idea that it would make getting my protein intake even easier, however, the lemon chicken flavour is sickly sweet and tastes nothing like a chicken soup at all... Disappointed.
Click on a flavour to see the nutritional information.
Serving size: 25g (1 heaped scoop)
Servings per pack: 12
| Name | Ave Quantity Per Serving | Ave Quantity Per 100g |
| --- | --- | --- |
| Energy | 365kJ | 1460kJ |
| Calories | 87 | 349 |
| Protein | 20.9g | 83.6g |
| - Gluten | 0g | 0g |
| Fat - total | 0.1g | 0.2g |
| - Saturated | <0.1g | 0.1g |
| Carbohydrate | 1.1g | 4.5g |
| - Sugars | 0.2g | 0.7g |
| Sodium | 190mg | 758mg |
Ingredients: Chicken Protein Isolate, Natural Chicken & Natural Lemon Flavours, Citric Acid, Herbs, Garlic Powder, Sweetener (Sucralose)
Serving size: 25g (1 heaped scoop)
Servings per pack: 12
| Name | Ave Quantity Per Serving | Ave Quantity Per 100g |
| --- | --- | --- |
| Energy (kJ) | 385kJ | 1538kJ |
| Calories | 92 | 368 |
| Protein | 23g | 92g |
| - Gluten | 0g | 0g |
| Fat - total | 0g | 0g |
| - Saturated | 0g | 0g |
| Carbohydrate | 0g | 0g |
| - Sugars | 0g | 0g |
| Sodium | 97mg | 388mg |
Ingredients: Chicken Protein Isolate
Serving size: 25g (1 heaped scoop)
Servings per pack: 12
| Name | Ave Quantity Per Serving | Ave Quantity Per 100g |
| --- | --- | --- |
| Energy | 354kJ | 1417kJ |
| Calories | 85 | 339 |
| Protein | 18.9g | 75.7g |
| - Gluten | 0g | 0g |
| Fat - total | 0.5g | 1.9g |
| - Saturated | 0.1g | 0.4g |
| Carbohydrate | 1.9g | 7.7g |
| - Sugars | 0.5g | 2g |
| - Dietary Fibre | 0.5g | 1.9g |
| Sodium | 256mg | 1024mg |
Ingredients: Chicken Protein Isolate, Powdered Peanut Butter, Natural Chicken Flavour, Coconut Cream Powder, Garlic Powder, Citric Acid, Chilli Flakes, Sweetener (Sucralose)
Allergen warning: Contains peanuts