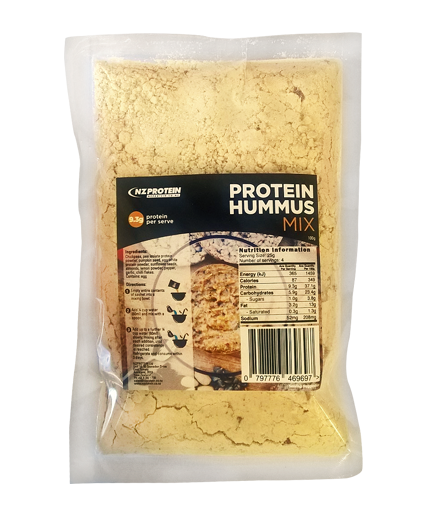 Protein Hummus Mix
Spruce Up Your Bland Diet Food.
It's a Dip. It's a Spread. It's Healthy, and it Tastes Good!
NZProtein Hummus powder mixes easily in water to create a versatile hummus product that goes with just about anything, making it a great snack for when you're feeling peckish!
It's ideal as a dip or a spread and is high in protein and healthy fats. Ingredients include
Protein - pea isolate & egg white.
Healthy fats - almonds, sunflower & pumpkin seeds
Other - lemon pepper, garlic, chilli, and chickpeas.

Each pack has 37.1g of protein and makes four servings.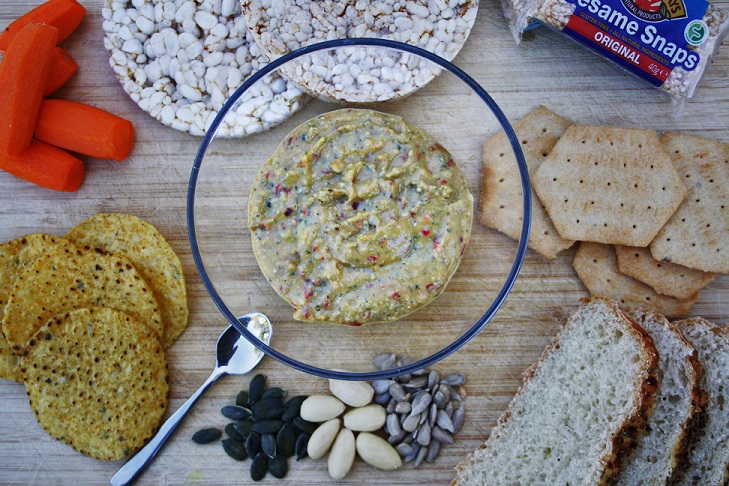 Easy to Make in Just Three Steps!
1. Empty entire contents of sachet into a mixing bowl.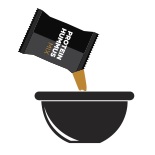 2. Add 1/4 cup water (60ml) and mix with a spoon.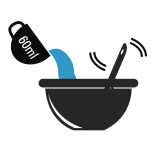 3. Add up to a further 1/4 cup water (60ml), mixing after each addition, until desired consistency is reached.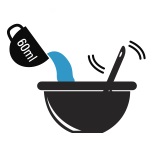 Refrigerate and consume within three days.
NO REVIEWS HAVE BEEN PLACED YET
Serving size: 25g
Servings per pack: 4
| Name | Ave Quantity Per Serving | Ave Quantity Per 100g |
| --- | --- | --- |
| Energy | 365kJ | 1459kJ |
| Calories | 87 | 349 |
| Protein | 9.3g | 37.1g |
| - Gluten | 0g | 0g |
| Fat - total | 3.2g | 13g |
| - Saturated | 0.3g | 1.3g |
| Carbohydrate - total | 5.9g | 23.4g |
| - Sugars | 1.0g | 3.8g |
| Sodium | 52mg | 208mg |
Ingredients: Chickpeas, pea isolate protein powder, pumpkin seed, egg white protein powder, sunflower seeds, almonds, lemon powder, pepper, garlic, chilli flakes.
Contains: egg