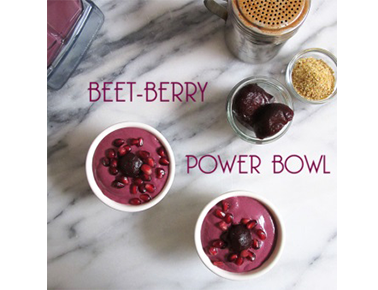 Ingredients
• 1 cup frozen mixed berries
• ½ cup beets, steamed & peeled [approximately 2 baby beets]
• ¼ cup pomegranate seeds + extra for garnish
• ¼ cup ground flaxseed
• 1 serving NZProtein Pea Isolate powder, unflavoured
• 1 tablespoon matcha powder
• 1 teaspoon fresh ground ginger
• ½ teaspoon stevia
• pinch of cinnamon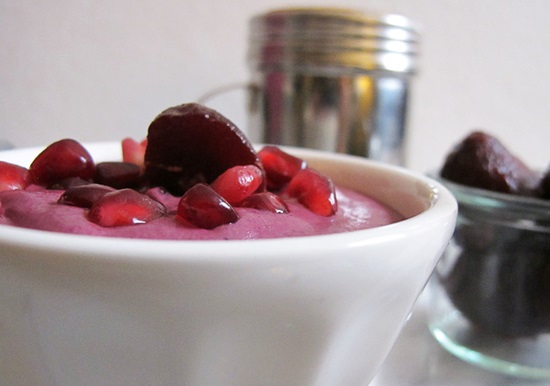 Directions
Combine all ingredients in a blender or food processor and pulse until smooth. Spoon into a bowl and garnish with pomegranate seeds.
Per serving [1 bowl]:
Calories 490
Fat 11g
Carbohydrates 68g
[Fibre 24g, Sugar 36g]
Protein 36g
This recipe is gluten free, dairy free, egg free, soy free, peanut free, tree nut free, corn free, legume free, refined sugar free, no sugar added, vegan, and Paleo.
http://growingnaturals.com/portfolio-items/beet-berry-power-bowl/?portfolioID=357