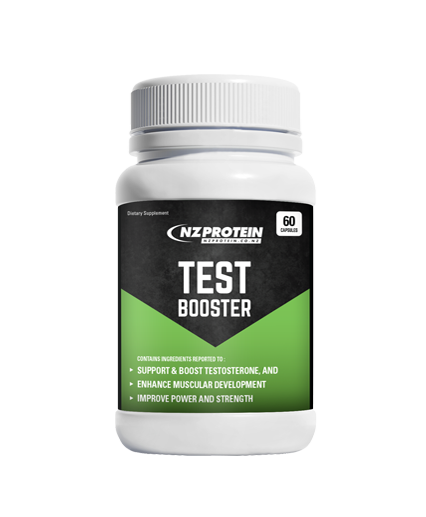 Test Booster
Optimise Performance Through Improved Hormone Production*
Optimise Performance Through Improved Hormone Production
NZProtein's Test Booster contains an advanced blend of natural ingredients reported to support and boost testosterone levels and libido, optimising performance via improved hormone production. Optimal hormone production supports faster recovery, increased strength, and muscle development for bodybuilders, strength and power athletes.
Testosterone levels decline after our twenties and may decline at varying rates depending on factors including genetics, diet, stress, activity and so on. Supplementation with a test booster product may help to maximise power and performance and achieve greater results.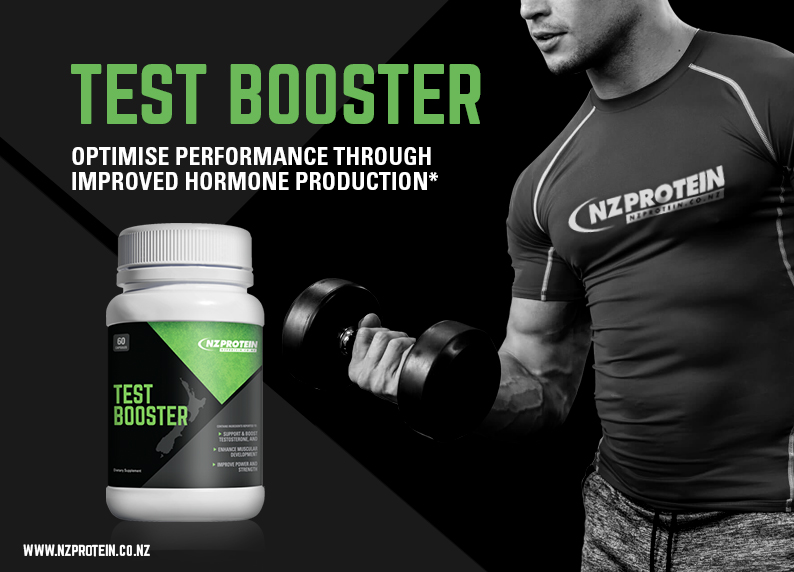 Suggested Use
Take 1 capsule daily with food in the morning for best results. Initially the full benefit may not be experienced until after a few days.
---
NO REVIEWS HAVE BEEN PLACED YET
Serving size: 1 capsule
Servings per pack: 60
| Name | Ave Quantity Per Serving | Ave Quantity Per 100g |
| --- | --- | --- |
| Organic Maca (4:1) | 340mg | - |
| Damiana (5:1) | 100mg | - |
| Horny Goat Weed (20:1) | 60mg | - |
| Zinc Citrate Powder (31%) | 24mg | - |
| Tribulus Terrestris (50:1) | 100mg | - |
| Selenium Chelate (2%) | 1.25mg | - |
Ingredients: Other ingredients: encapsulating aid