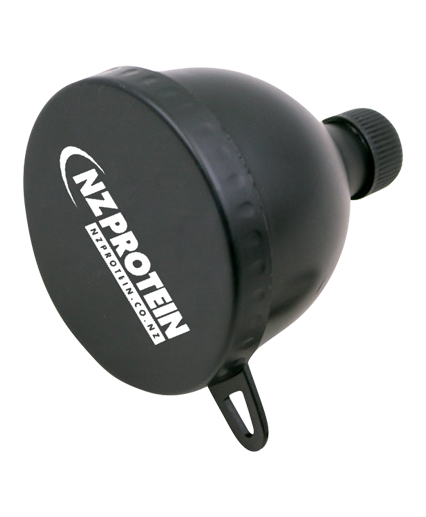 Fill n Go Funnel
A Portable Funnel and Scoop in One.
A portable funnel and scoop all in one! Use them to store, transport, and pour your protein powder into a shaker cup or water bottle - perfect for when you're on the go.
Now you can leave your packs of protein and/or supplements at home because the funnels have both a removable top and bottom for easy filling and use.
That means that they're quick and easy to use with no mess and no more spilling powder everywhere. Just unscrew the bottom cap and pour it into a protein shaker or water bottle.
100ml capacity.
Benefits
Threaded top and bottom seals allow you to transport protein powders and/or supplements without worry of them spilling, or of excess moisture
The bottom fits into any standard water bottle
Top-shelf dishwasher safe, although hand washing is recommended
BPA free
100% recyclable
Fill n Go Funnels are also available as a free gift when you spend $100 or more.
---
Rated
4.88
/
5
Based on
8
customer reviews.
Super handy little piece of equipment - just what you need to stop the mess when adding protein powder to your drink bottle!
Brilliant design, useful for all kinds of things - not limited to scooping protein, although it's great for that
Does the job :)
Nice an convenient to take to the gym
Simple and works
I like, very cute and I can't wait to use it
Quick delivery and this product is cutifully awesome and I can't wait to use it. Thanks NZPROTEIN
I love these funnels. So easy to transport exactly what I need with no mess, no fuss and minimal space in my gym bag.