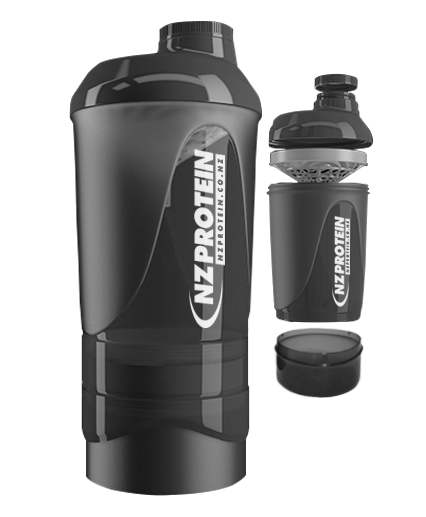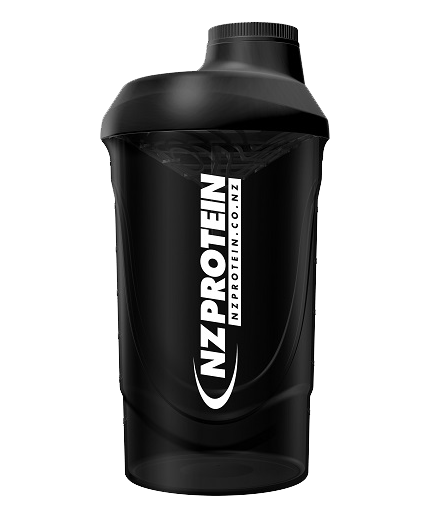 Wave Shaker
Protein Shaker Bottles, 100% Leak Proof From Europe.

The Best Protein Shaker Bottles
We're pretty sure that we have the best protein shakers in New Zealand. Made all the way in Europe, they're built tough and resist wear so they stay looking new even after continued use.
But the best part? They don't leak. You can feel safe putting them in your car or your gym bag knowing that they're not going to ruin all your stuff.
Model

Wave+

Wave XL

Generic shaker for comparison


Capacity

700ml

(Measurement up to 500ml)

800ml

(Measurement up to 600ml)

~800ml

(Measurement varies)

Storage Compartment

Yes, 150ml

No

No

Leak Proof?

Goodness no! Maybe at first, but mostly they start leaking and ruin your stuff


Fits in Cup Holder?

Yes

No (but doesn't leak, so can be put safely in a car or bag anyway)

Usually (fortunately, as they're best kept upright)

Mixability

Mixes well with no mixing ball required

Mixes well with no mixing ball required

Mixing balls are required, creating more dishes to wash

Safe in

Microwave, dishwasher and freezer safe

Microwave, dishwasher and freezer safe

Nothing. Dishwashers are catalyst for wear


BPA, DHE Free?

High quality, non-toxic plastic.

High quality, non-toxic plastic.

Typically

Colour

Black lid with black frosted body


Black lid with black frosted body

Any


Made in

Europe

Europe

Asia

Cost

$9


(Or free as a gift if you spend >$150)

$9


(Or free as a gift if you spend >$150)

n/a. We don't stock mediocre shakers

They Don't Leak
Wave protein shaker bottles feature a softer plastic in the cap and lid. The result is a perfect fit between the screw cap, lid, and bottle. This unique manufacture method completely prevents them from leaking.
Easy to Twist
Easy twist technology make our shakers smoother to use than ever. The small cap and big lid both twist, so you can rest assured knowing that the lids or caps aren't going to pop off and leave an accidental spillage in your car or gym bag.
Effective Shaking
An arched screen gives a larger surface area, and allows a higher rate of flow of liquid across it. This means that our wave shakers blend more effectively without even needing mixing balls.
Caps Aren't Connected to Lids
Wave protein shaker bottles feature caps that aren't connected to the lids. Because there aren't any additional plastic pieces attached to the lid or cap, there's nothing to prevent nose or forehead disturbances while drinking. This makes our wave shakers more comfortable to drink from.
---
Rated
4.72
/
5
Based on
18
customer reviews.
Definitely my favorite shaker! So convenient with the compartment for an extra serve of protein powder or almonds.
Great shaker
Easy to use and easy to clean
Easy to clean, hand shakes everything well, does its job.
Mixes like the dream, great product
Great product
I have the old version of this shaker and it was awesome! Good size and a curve at the base which stopped your powder from sticking to the bottom. This new one is too small and no longer has the curved base. The screw top is still nice though.
Good shaker but rendered useless once the cap goes missing as it isn't attached like most shakers and is rather easy to lose.
Awesome as. Easy to clean. We love the filter vs the metal ball (it always gets stuck in everything).
Truly no leaks! Took a while to work out how to screw the top on properly but once sussed it works a charm. Easy cleaning is a bonus.
really good shaker! leak proof, good size. overall really impressed. will definitely buy more from nz protein!
Best Shaker I've ever had!


Works like a charm, no leaking.
It's a shaker, and works great!
Good quality, though doesn't fit in my cup holder
I found it hard to screw the lid on at first, but I got the hang of it and now it's easy. Wouldn't change a thing about the lid cos it doesn't leak even a drop
Love these shakers, first ones that don't leak!
I got 2 of these together as in the past shakers dont last that long for me, but these ones are really tough. i think i could probably stand on it, i put it through the dishwasher and leave it out all day sometimes and there's no smell or no wear. i even put it in my gym bag upside and it doesnt leak at all. 100% recommended best shaker there is