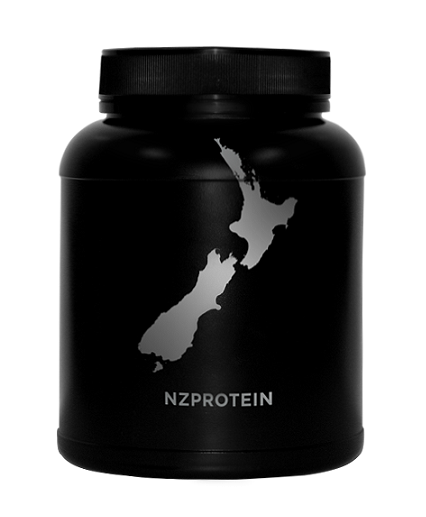 Refillable Tub (1kg)
Ideal Size for Your Pantry, Gym Bag, Office, Etc. Holds 1kg.
Protein Tubs
Our NZ Protein refillable tubs are just empty tubs that hold 1kg of protein powder.
Our protein powder is sold in zip seal bags and these tubs are for those who enjoy the convenience of using a tub rather than a zip seal bag.
Just empty a bag to a tub and you're away.
Our refillable tubs hold 1kg and are an ideal size for your pantry, gym bag, office, etc.
They're now made from renewable sugarcane (and are recyclable too).
Our refillable tubs are also available as a free gift at the checkout if you spend $200 or more.
---
Rated
3.72
/
5
Based on
36
customer reviews.
Fake pictures. The actual tube is cheap white plastic with loose lid that brings moisture to the powder. Very bad product and it should even be on this website.
Great size perfect
Excellent tub for 1 kg protein powder. Will probably need to get another at some point.
Great product, Save the planet, you only need one. Fits 1 kg of protein powder perfectly and saves trying to remove from the bag every time.
This is the only item I have bought from nz protein that I'm not entirely happy with. I thought the tub was black plastic but it's white plastic with a black wrapping that won't last. But it's doing the job
Does the job and seals fine, but feels & looks a little cheap; the lid is easy to over-tighten and slip the thread. Not a biggie, but again, not very good quality. Then again it's cheap so I can't really complain. A higher quality option would be nice.
The outer film of the container with the name on it was quite loose this time around so it doesn't look as nice sitting out on the kitchen shelf. But the actual container is great.
Perfect size, very durable.
Love the plant protein! I'm sensitive to sucrose sweetners so I'm glad they have a stevia option…I've been ordering a no flavour plant protein and mixing it with the stevia flavoured ones. This seems to keep blood sugar down. Also love buying bulk to help keep costs down. Peanut butters my favourite flavour!! Always delivered quick. Love it!
It's a good container, however due to the size of the opening and the size of the bags, it can be a bit messy to refill.
Want my money back!
Really wish I read the reviews before purchasing. I love absolutely everything about NZ protein and having this reusable tub would be a smart and environmentally friendly idea if it looked like the picture. As everyone says in the reviews; it is a cheap white container with a flimsy plastic label loosely wrapped around it. I cant imagine it sticking on for very long which defeats the purpose of it being reusable. You'd think for a 1 time purchase that they would have made it a full black tub with the logo printed on, but I suppose this would come at a slightly higher cost.

Would not recommend wasting $6 as you may as well just use an old tub that you have lying around from a previous protein you purchased. I do wish they were more transparent and honest with the product listed, as this would save many from being deceived by the photo listed. NZPROTEIN REPLY: it is just a simple tub to hold 1kg of protein powder. The label won't come off.
Labelling on container is not printed on - it has a plastic wrap which is loose and slides around & will rip in no time. Not even a black container - cheap white one with black lid. Could have bought a much better looking container elsewhere. Shame we didn't read other reviews before purchasing....
It would be my suggestion if you at some stage update your tubs to make the 1kg tube a 1.250 kg size. Let's do the maths, 1kg powder into a 1kg container, not a great deal of room hence a 1.25kg container would prevent quite a bit of mess, like putting a round peg in a square hole. Just a thought.
Great product thankyou
Container is big enough but the quality of the 'labelling' is awful! I have removed the cheap and nasty looking plastic wrap branding.
Refillable tubs are amazing love it.
nice tub..but could be a little bigger
The product arrived within 2 days. Excellent service!
Super idea! Love having the refillable tub. Doing the right thing guys!
Stands up rather than a sagging pouch
I think these refill tubs are a good idea. Can be a little messy to refill the tub so you need to be careful.
Other reviews mention the plastic sleeve not attached, you get what you pay for. $5 is definitely worth it. Quick next day delivery
It's basic but does what it needs to do. Easy to stack, holds 1kg packet
Hi, wanted to store my powder in a tub a bit dissappointed the wrapping around the tub is loose so its hard to pick up. NZPROTEIN REPLY: they are shrink sleeve labels intended this way
Frankly disappointed - lacked quality and hated plastic cover but tacky and not environmentally friendly - was surprised as everything else been great
decent size
It's a tub, which really looks little like the picture really. As others have said, it has a loose bit of plastic wrapped around it which makes it look really tacky and poor quality.
I'd recommend you save your $5.
As described
Like others said, need to remove plastic wrapping. Not much more to say
Great price, does the job. If anything I would like the label to be on tighter so it doesn't move when I open tub 😊
Great container makes storing easier would have been great if the logo was permanent.
Good tub, perfect for protein powder but would be nice if outside label was printed or glued on and not just a sleeve
This is the perfect size to take powder to work
This tub makes it so much easier to scoop out of than the bag which even though great resealable i had trouble opening.
Tub great, plastic decorative film - complete waste of time. Thought it might be painted/printed on tub, nope. Just more unnecessary plastic waste for the planet. I removed the film immediately. Least i will be reusing the tub though.