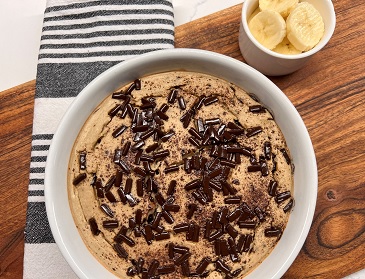 A delicious, warm, protein packed breakfast, to get your day started off on the right foot.
Ingredients
Directions
Place all ingredients except the chocolate chips, into a blender and blend until smooth.
Stir through chocolate chips.
Transfer to oven proof dish, add extra chocolate chips to the top if desired.
Fan bake for 24-30 minutes at 180 degrees until cooked through (not runny in the centre).
Remove from oven and allow to cool. Enjoy hot or cold.