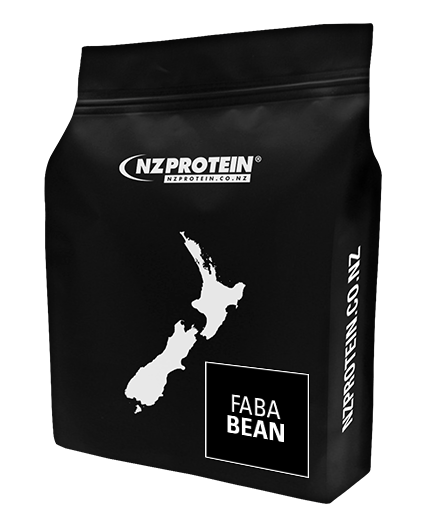 Faba Bean Protein 1kg
Plant Based Protein That's Functional.
We don't offer flavoured varieties - see the FLAVOURS heading below for more info.
Faba Bean Protein
NZ Protein's Faba Bean isolate protein powder is a newer plant based protein that's more pleasant than some other types of plant proteins, and it makes a good alternative to pea.
It's clean tasting and has less gritiness that's often associated with plant proteins.
Faba bean is high in protein (85% - unflavoured) and is a complete protein with a good amino acid profile. That means it's suitable for muscle growth and development and is comparable to other high quality sources of protein.
Like with other plant proteins, faba bean is vegan, GMO free, and naturally free of dairy, gluten, soy, and other allergens*.
Lastly, and perhaps most interestingly, it's functional. That means faba bean is likely to perform better in recipes and baking applications. It's heat stable too so works well in soups and casseroles.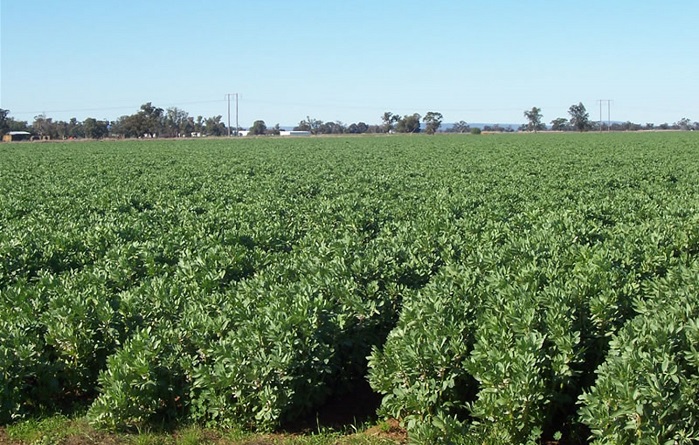 Flavours
Faba bean protein is a unique one. It's quite pleasant and easy to drink on its own - certainly easier than other plant proteins.
When our scientist attempted to create vanilla and chocolate versions they didn't work. In fact, they did the opposite and made it taste strange.
Flavouring can be an odd thing. With other plant proteins, such as pea - adding flavours makes them taste better.
In this case however adding these flavours brought out a very 'bean' taste.
It is for this complicated reason that we do not offer this product in vanilla or chocolate versions.
Clean Protein
Legumes are nutrient-dense and easy to digest foods. They're cleaner to produce and use less fossil fuel energy to grow than less sustainable animal sources of protein.
As the human population grows and the demand for protein grows it is believed that there will be more of a switch to sustainable plant based foods, such as faba bean which is a complete protein and is a suitable replacement to animal proteins.
Faba bean is a very versatile crop because they're able to grow in most climate conditions and soils. Additionally they belong to the 'nitrogen fixing' category of crops, meaning they provide an abundant and sustainable source of nitrogen into the soil.
This product is grown by our mates in Australia where the manufacturing plant has just been set up.
Faba Bean vs Pea Protein
Pea protein is hugely popular, so why bother with this new type?
Where pea and other types of plant protein have a grainy-ness to them, faba does not.
One serving of our faba bean contains 125 calories and ~26 grams of protein. One serving of our pea contains 111 calories and ~25 grams of protein, so both have similar protein levels and faba bean has slightly higher calories.
Overall, while both have comparable levels of protein, the main difference is that faba bean has a cleaner taste and pea is a better amino acid profile.
Protein Per 100g

85-90%

80-85%

Source

Faba (broad) beans, Australia


Yellow Peas, Canada


PDCAAS Score

0.75
(higher than pea; more bioactive)


0.64

Key Attributes

Vegan, plant based.

Clean texture.


Vegan, plant based.

Slightly grainy texture.


Best For

Best plant protein if taste and texture are an issue.

Functional protein - better for baking and recipes.

Higher PDCAAS score.

Good replacement for whey and has a better amino acid profile for muscle repair/growth.

Slightly lower cost.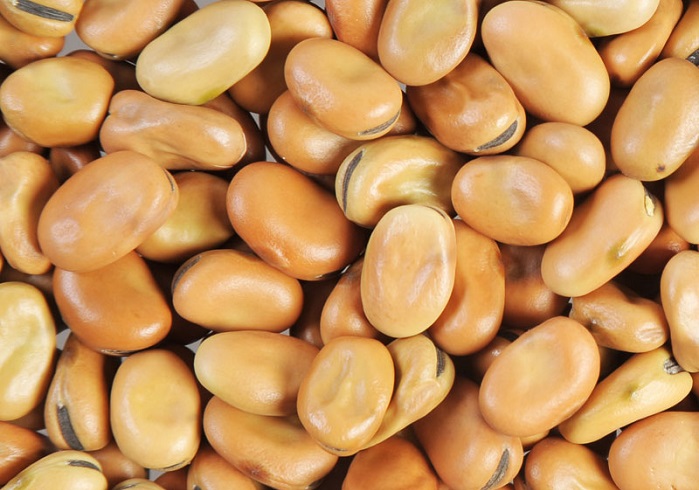 Taste and Mixing
This product has more of a neutral taste than other plant proteins. Flavoured varieties are available too. The texture is cleaner and not grainy. It blends easily into other foods and with other flavours.
Faba bean protein is formulated to mix with water, but other liquids (such as almond milk and yoghurt) can be used. It mixes slightly thicker than whey but not as thick as pea protein.
This product mixes easily in a handshaker or with a spoon but it's always good practice to add liquid before the powder. Our Fill n Go Funnels make this easy.
Depending on your nutritional requirements take 1-3 servings daily at breakfast, between meals, post workout, or before bed.
Digestibility
Plant proteins are slower digesting than general animal types. In saying that, the digestibility rate is high with 90% of the protein easily digestible.
The better a protein is digested, the more efficiently it can be used by the body. The digestibility of any given protein is related to the concentrations of its amino acids. The Protein Digestibility-Corrected Amino Acid Score (PDCAAS) is a rating that determines the bioavailibility of a protein. The maximum score is 1.0. This study gives faba beans a PDAAS score of 0.75. This is greater than pea protein but less than whey.
Good for Weight Loss
Higher-protein meals decrease hunger and increase satiety compared to lower-protein meals. It can help people to lose weight and keep it off by not only reducting appetite but also by increasing metabolism and helping to control blood sugar levels.
Faba bean protein may assist with sugar cravings and can make you feel full for longer and enable more prolonged absorption.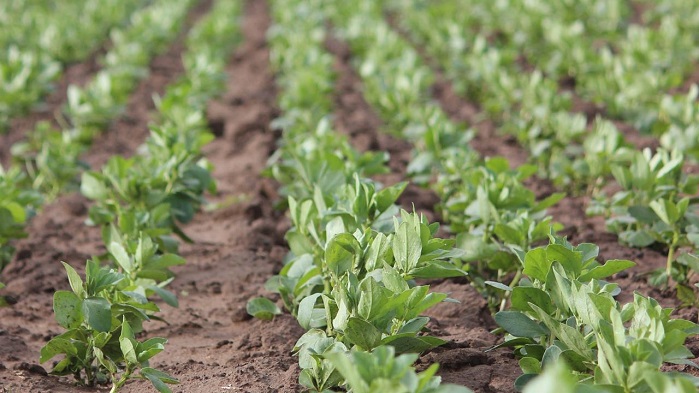 Side Effects
Faba (broad) bean is a type of legume. Allergies are uncommon. Those with allergies to faba beans and favism should avoid this product.
In their raw state faba beans, like peas, contain antinutrients which can can interfere and prevent absorption of nutrients such as proteins and minerals. Though antinutrients are naturally present in faba beans, they're eliminated through the manufacture and extraction process.
Faba Bean Recipes
Please note that this product is processed in a facility that also handles milk, egg, soy, peanut, and gluten ingredients.
---
Rated
5
/
5
Based on
1
customer reviews.
Great protein powder, mixes a treat and I double it up with matcha powder too. Taste is fine as long as you're not expecting a sweet hit with every mouthful.
Click on a flavour to see the nutritional information.
Serving size: 31.25g (2 heaped scoops)
Servings per pack: 32
| Name | Ave Quantity Per Serving | Ave Quantity Per 100g |
| --- | --- | --- |
| Energy | 522kJ | 1670kJ |
| Calories | 125 | 399 |
| Protein | 26.5g | 85g |
| - Gluten | 0g | 0g |
| Fat - total | 1.7g | 5.4g |
| - Saturated | 0.5g | 1.2g |
| Carbohydrate | 1.2g | 3.8g |
| - Sugars | <0.5g | <1g |
| - Fibre | <0.5g | <0.5g |
| Sodium | 91mg | 290mg |
Ingredients: Faba Bean Protein Isolate.
(mg per serving - unflavoured)
Branched chain aminio acids:
| | |
| --- | --- |
| Isoleucine | 1010 |
| Leucine | 1750 |
| Valine | 1220 |
Other essential aminio acids:
| | |
| --- | --- |
| Lysine | 1460 |
| Methionine | 175 |
| Phenylalanine | 960 |
| Threonine | 880 |
| Tryptophan | 140 |
Non essential aminio acids:
| | |
| --- | --- |
| Histidine | 580 |
| Alanine | 1010 |
| Arganine | 2070 |
| Aspartic Acid | 2440 |
| Cysteine/Cystine | 180 |
| Glutamic Acid | 3720 |
| Glycine | 960 |
| Proline | 980 |
| Serine | 1190 |
| Tyrosine | 800 |