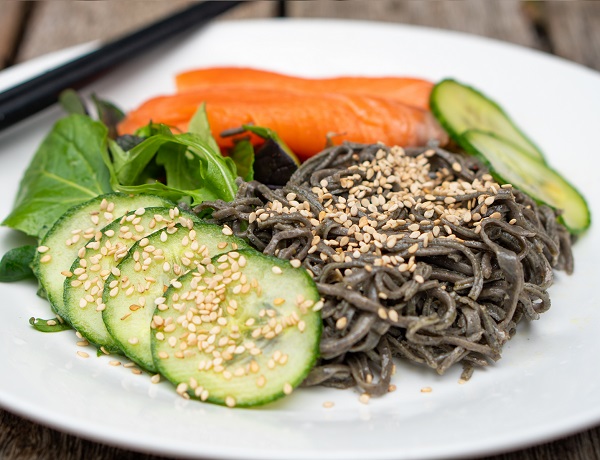 This simple and delicious Japanese-style poke salad is full of good fats and flavour. Best served cold with your favourite low-cal dressing. Can be enhanced by adding avocado, nori, and boiled eggs.
Ingredients
NZProtein Black Bean Spaghetti
Cured Salmon
Cucumber, sliced
1 Handful baby spinach
2T Avocado oil
1T Sesame seeds
Salt and pepper to taste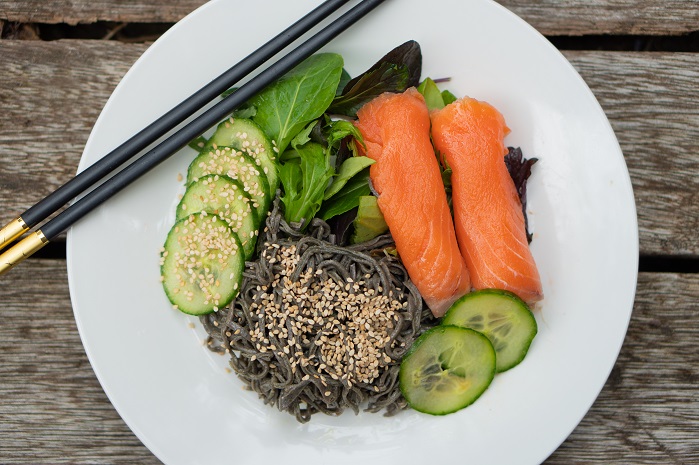 Directions
Bring a pot of water to boil and add the black bean spaghetti.
Cook for 6 minutes then drain and cool. Alternatively, use leftover spaghetti cold from the fridge.
Add salt, pepper and avocado oil to cooked spaghetti and mix.
Plate the spinach, spaghetti, salmon and cucumber.
Season with salt and pepper and sprinkle sesame seeds on top. Enjoy!