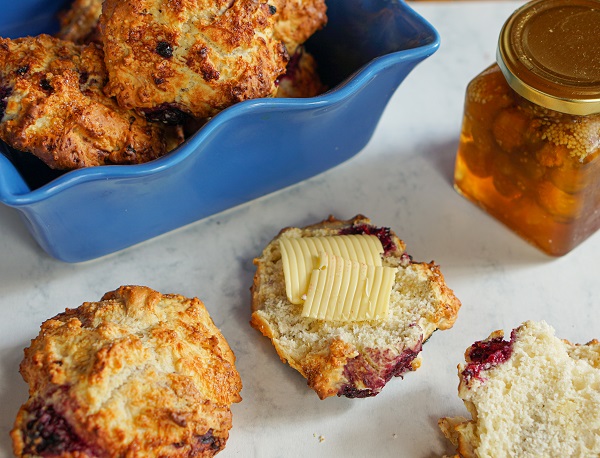 This recipe is so simple and ready in less than 30 minutes. It's much healthier than traditional scone recipes, but with the same buttery taste. Best served with a bit of butter and jam for a sweet treat!
Ingredients
1 1/2c Self-raising flour
1/2 cup Milk
6 Scoops NZProtein Hydrolysed Collagen
1/4t Salt
30g Butter cubed and softened
1/2c Fresh or frozen boysenberries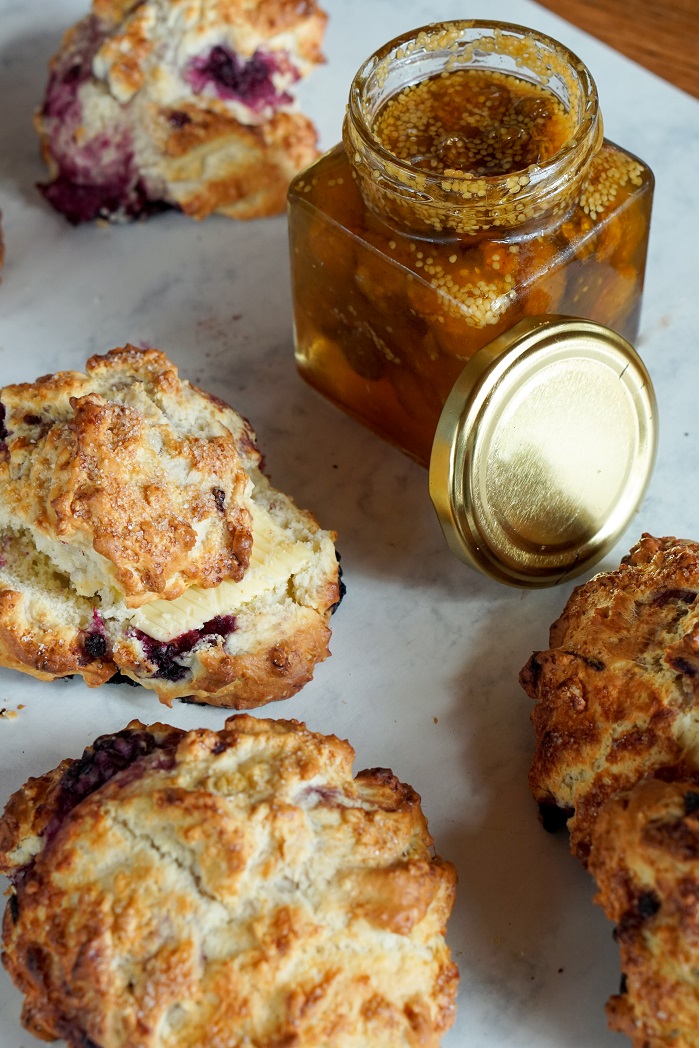 Directions
Preheat the oven to 180oC and line a baking tray with parchment paper.
In a large bowl sift together the dry ingredients.
Rub in the softened butter with your fingers until there are no more lumps.
Add in the milk and stir until combined.
Fold in the berries.
Evenly blob the dough onto the baking tray.
Bake for 15 minutes or until golden brown, then enjoy!
Makes 6 scones.