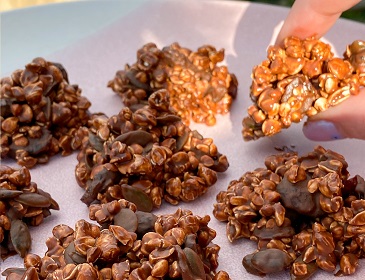 It's that time of year, what better way to do it than with clusters of protein?
Ingredients
1 1/2c puffed buckwheat
1/3c dried cranberries
1/4c pumpkin seeds
1/4c dark chocolate chips
1 ½ T coconut oil
4 Scoops NZProtein Collagen Creamer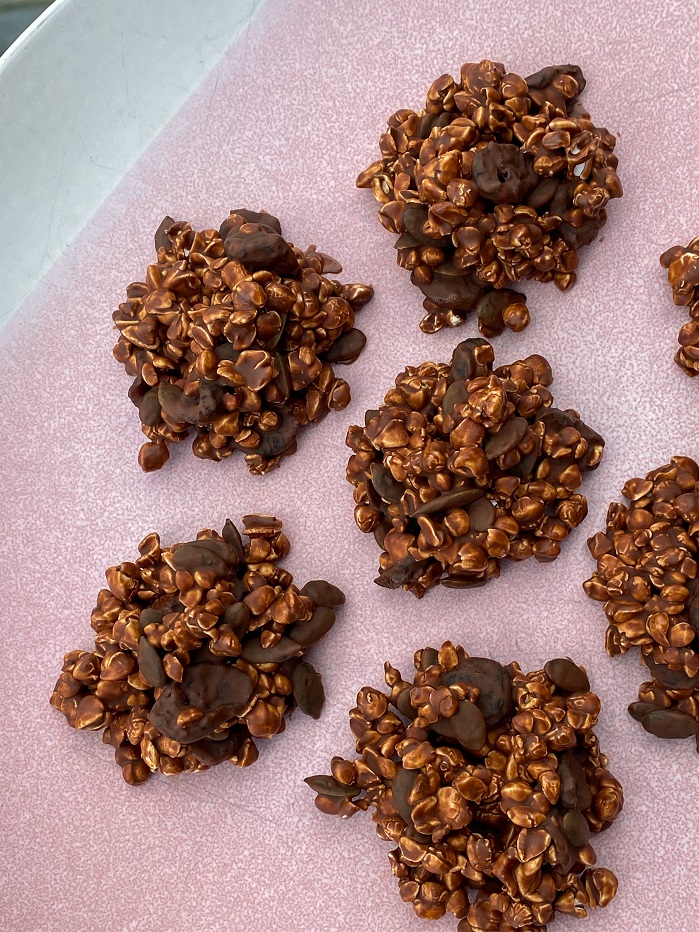 Directions
Melt the chocolate and coconut oil over a double-boiler until smooth.
Remove from heat and stir in the NZProtein Collagen Creamer until smooth.
Add in the puffed buckwheat, cranberries, and pumpkin seeds and mix until combined.
Spoon onto a lined tray, making small clusters.
Refrigerate to set for at least 1 ½ hours. Enjoy!