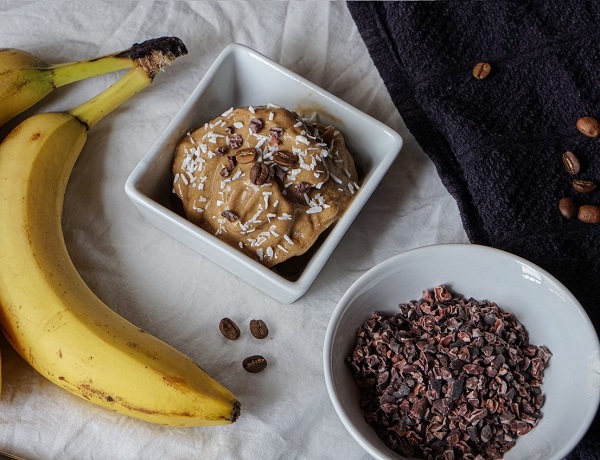 Only a few simple ingredients make this frosty, frozen dessert that takes 2 minutes to make and tastes so good!
Ingredients
1 ½ peeled and frozen bananas
1T instant coffee, dissolved in 1T hot water
A splash of coconut milk (roughly 1T)
4 Scoops (1 serve) of NZProtein Collagen Creamer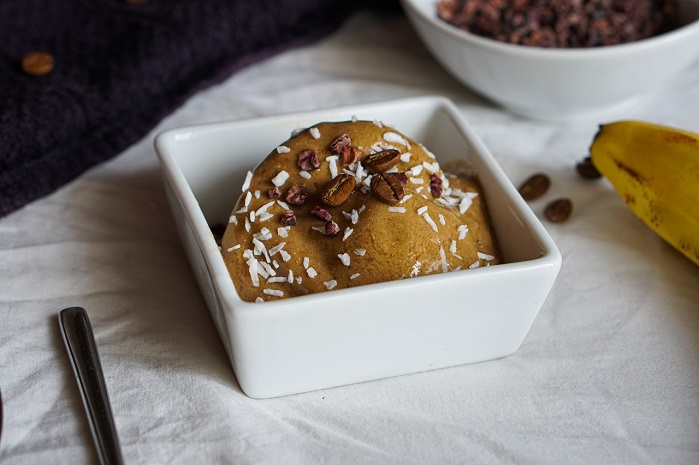 Directions
Add all ingredients into a high speed blender and combine until creamy.
Enjoy straight away!