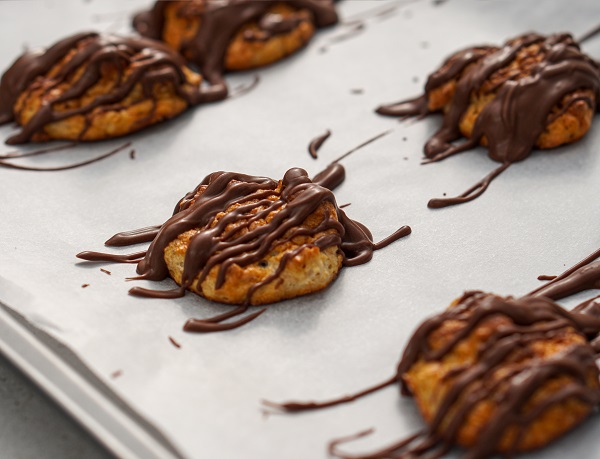 A healthy, fun and sweet treat to make for parties, picnics or as a snack. The recipe requires basic ingredients and is low in carbs to make them keto friendly.
Ingredients
4 Scoops NZProtein Collagen
1/2c Dessicated coconut
1/4c Liquid egg whites (2-3 egg whites)
2T NZProtein Low Calorie Sauce
1/4t Vanilla extract
Pinch of salt
Optional: Dark chocolate melts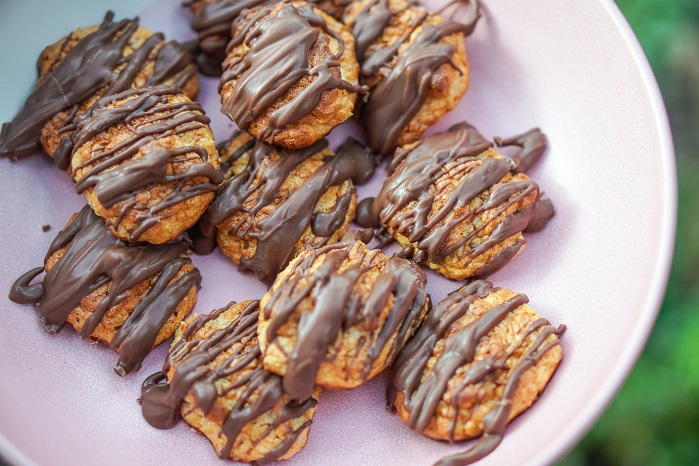 Directions
Preheat the oven to 180oC.
Line a baking tray and evenly spread the coconut on the tray to toast for 3-4mins or until golden. Set aside to cool.
In a bowl, beat the egg whites until stiff peaks form.
Add in the rest of the ingredients minus coconut and beat until combined.
Fold in the cooled, toasted coconut.
Cover and chill in the fridge for 30-40mins.
Remove mixture from the fridge and spoon the mixture onto a lined baking tray and bake for approx 15min or until golden.
Cool the fluffy bites on a cooling rack.
While they're cooling, gently melt chocolate over a double boiler and drizzle over the bites and enjoy!