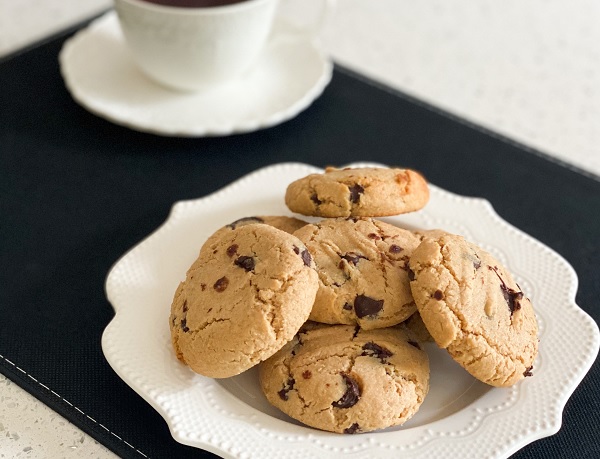 Cookies that tick all the right boxes!
Ingredients
- 1/4 tsp salt
- 1 tsp vanilla extract
- 2 tsp baking powder
- 1 medium pureed apple/pear depending on preference, both work equally well
- 1 large pureed banana
- 1/4 cup coconut oil
- 1/3 cup NZProtein Collagen powder
- 2 ½ cups coconut/almond flour (for this recipe we used half and half) tip: if you decide to just use almond flour I would recommend only using 2 cups so as to avoid the mixture being too dry.
- 1/2 cup cocao nibs/ dark chocolate chips depending on preference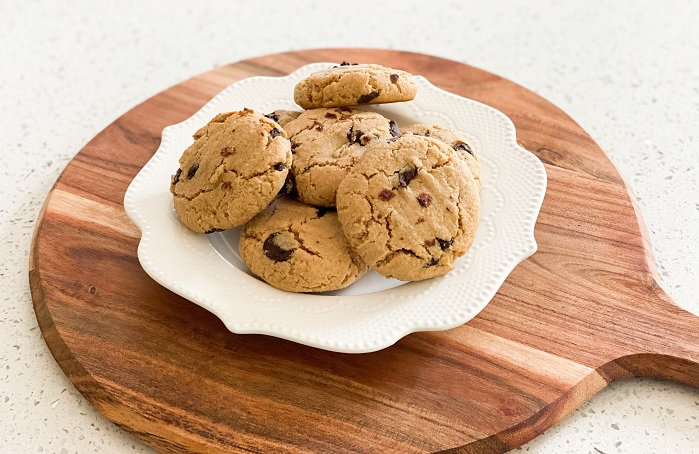 Directions
1. Pre-heat oven to 175 degrees fan bake
2. Line baking tray with baking paper or silicone baking mat
3. In a bowl using an electric mixer, combine oil, apple/pear, banana and vanilla extract until blended, set aside
4. In a seperate bowl mix flour, collagen, salt and baking powder together, and slowly stir in the liquid mixture until completely combined
5. Fold in chocolate chips/ nibs
6. Refrigerate dough to allow it to harden so it can be rolled into balls.
7. Shape dough into 1 inch balls and place on tray aprox. 2 inches apart to allow for spreading
8. Bake cookies for 6 mins, flatten with a spatula then bake for a further 6 mins alternatively they can just be baked as balls
9. Allow to cool before eating, personally we enjoy them cold out of the fridge so that the chocolate is nice and crunchy.