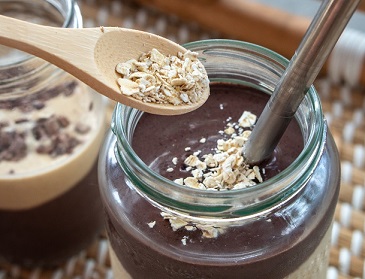 A smooth, thick, plant-based smoothie with 26.5g protein per serve! Faba bean protein works miracles as a plant based protein in a smoothie because it doesn't change the taste or texture.
Ingredients
2 Scoops NZProtein Faba Protein Powder
1 Banana
1 Handful of ice
1T Almond butter
1/4c Oats
1/4t Vanilla essence
1/4c water or milk of your choice
2T Cocoa powder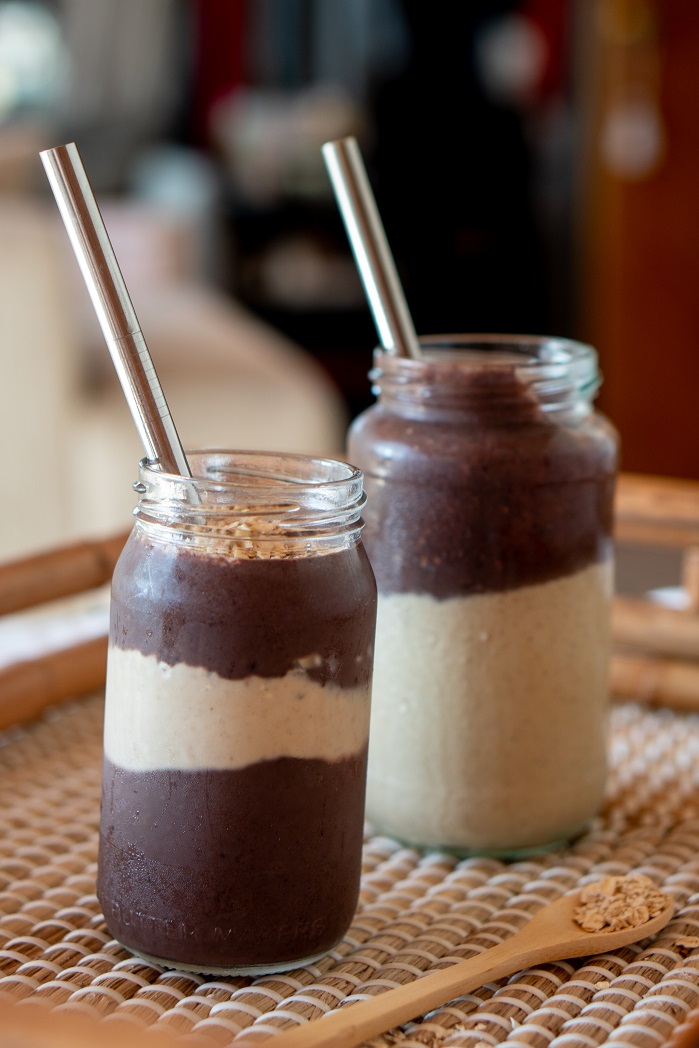 Directions
Blend all the ingredients together in a high speed blender.
Pour half of the mix into a jar, then add the cocoa powder to the remaining smoothie and blend to pour on top for a fun effect!
Dress with your favourite toppings and enjoy!