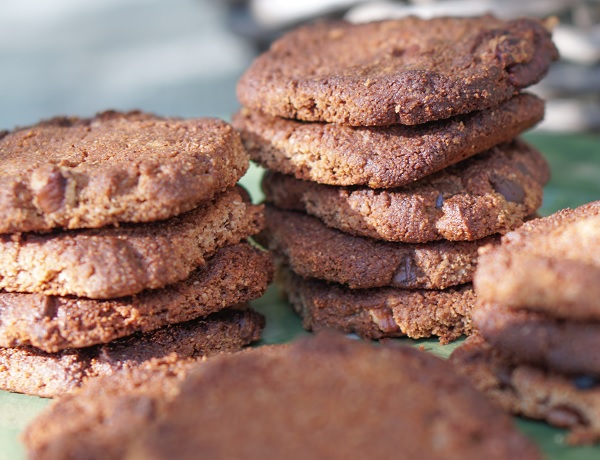 Delicious, gluten-free, soft cookies with added protein and texture. These vegan cookies are simple to make and will be your next favourite!
Ingredients
1c Almond flour
1/2c NZProtein Pea Isolate protein
1/4c Coconut sugar
1/2t Cinnamon
¼ Baking soda
1/4t Salt
1/4c Coconut oil, melted
1/8c NZProtein Low-Calorie maple syrup
2t Vanilla essence
1/2c Pecans, chopped
1/4c Chocolate chips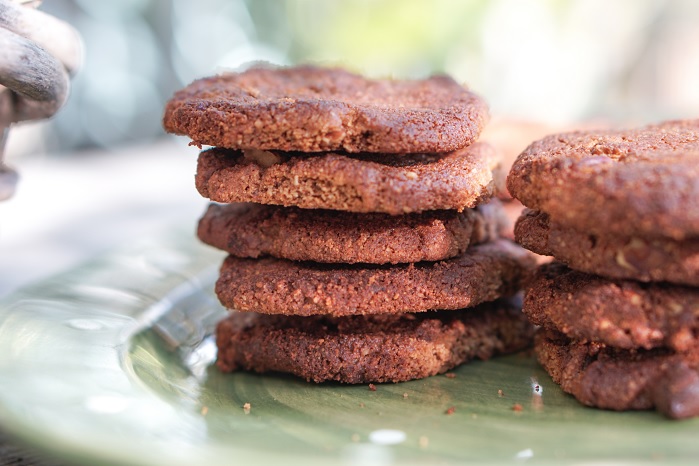 Directions
Preheat oven to 180oC and line a baking tray.
In a large bowl, mix melted coconut oil, vanilla, sugar and maple syrup until smooth.
Add in almond flour, cinnamon, baking soda, salt and mix until combine.
Fold in chocolate chips and pecans.
Roll the dough into balls and press them flat on the baking tray.
Bake for 10mins. Be careful not to over bake.
*Makes 12 cookies