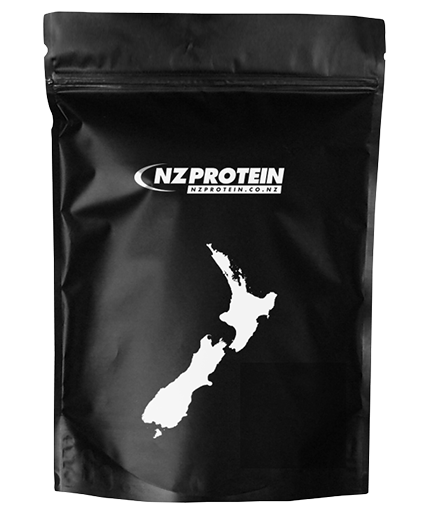 Pea Protein Isolate 1kg
Plant Based With an Excellent Amino Acid Profile.
BUY IN BULK & SAVE
Buy 1 for $35.00 Buy 2 for $66.00 Buy 3 for $90.00 Buy 5 for $135.00
Golden Pea Protein
Pea protein isolate is a plant protein with an excellent amino acid profile. It's made from premium-quality natural golden peas grown in Canada which have been dried and ground, then mixed with water to remove the fibre and starch components.
It's then ground and dried again to produce a product which is very high in protein, low in fat, easily digestible, and non-acidic. Low heat isolation is used to maximise bioavailability.
Pea protein is vegan and GMO free. It's also naturally free of dairy, gluten, soy, and other allergens*.
It mixes easily in a handshaker or blender, and also works well in recipes as it doesn't tend to dry out when baked like some other protein powders can. It can be used to make cookies, bars, pancakes, balls, muffins, and more. Our recipes page has some tasty ideas.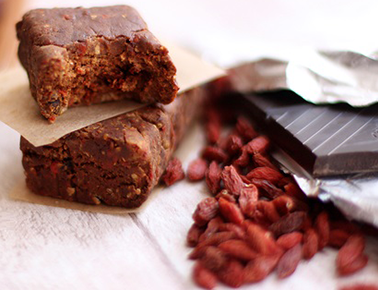 Best Pea Protein
Newer generation pea protein isolates are better than before because they have a complete amino acid profile. This product contains all 21 amino acids and is a rich source of branched chain amino acids.
Amino acids are the building blocks of protein and muscle tissue. Proteins are an essential part of the diet as they help the body to repair cells and make new ones, so are often referred to as the building blocks of life. Because pea protein has a complete profile with high levels of BCAAs it can help the body to recover and build muscle more efficiently.
The best pea proteins are processed without adding copious amounts of sodium to the formula in the manufacture of it. Our product has low sodium - only 53mg per serve or 168mg per 100g on average (unflavoured).
Our product is also far more cost effective than some other pea protein products on the market which go through 'middle-men' and retail into stores.
Clean Lean Protein
Pea protein is considered a clean lean product not only because it's high in protein and low in fat without the allergens, but it's more environmentally friendly - pea crops even benefit soil!
Peas belong to the 'nitrogen fixing' category of crops, meaning they provide an abundant and sustainable source of nitrogen into the soil.
Peas contain bacteria called rhizobia in their root systems which is utilised by crops to convert nitrogen gas from the air into more usable forms for the plant. After the plant dies the nitrogen is released into the soil. That nitrogen assists other plants to grow without the need for added fertiliser. This environmentally friendly aspect of pea production adds to its many benefits.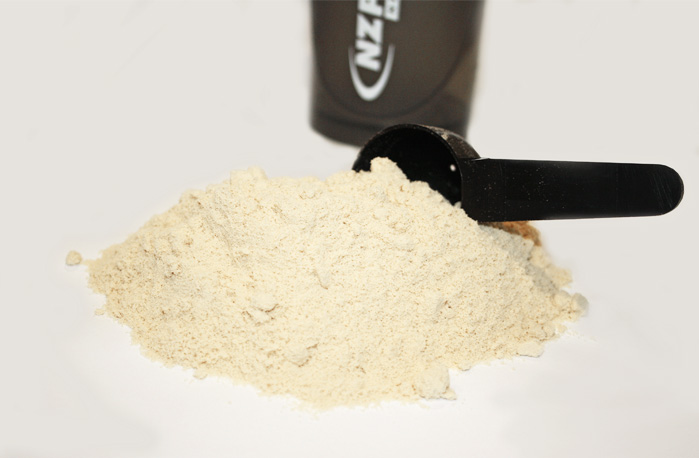 Benefits of Pea Protein
Pea makes a great alternative to whey and has many benefits:
Pea is vegan, hypoallergenic, and alkaline. Whey is not.
Whey can cause some people to get bloating and upset stomachs, whereas pea is easily digestible.
Plants proteins are slower digesting than animal sources so can make you feel full for longer and enable more prolonged absorption. This study has shown that slower digesting proteins can be more beneficial for long term muscle growth due to the way the body uses the amino acids.
Pea may also help to lower blood pressure and with kidney disease. "In people with high blood pressure [it] could potentially delay or prevent the onset of kidney damage." Source.
Pea contains minerals including iron, phosphorus, calcium, zinc, potassium and magnesium that can benefit your health.
Pea may help to improve glycemic control and balance blood sugar levels when paired with other foods.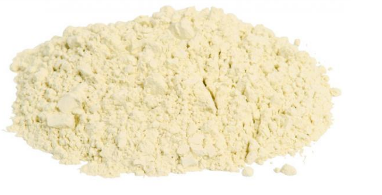 Digestibility
Pea, being plant based, is a slower digesting protein powder than general animal types. In saying that, the digestibility rate is high with 88% of the protein easily digestible.
The better a protein is digested, the more efficiently it can be used by the body. The digestibility of any given protein is related to the concentrations of its amino acids. The Protein Digestibility-Corrected Amino Acid Score (PDCAAS) is a rating that determines the bioavailibility of a protein. The maximum score is 1.0. This study gives pea a PDAAS score of 0.64. This is greater than lentils and green peas but equal or slightly less than some beans.
Good for Weight Loss
High protein diets can help people to lose weight and keep it off as consuming protein can help increase metabolism, reduce appetite, and help control blood sugar levels.
Pea protein may assist with sugar cravings and can make you feel full for longer and enable more prolonged absorption.
Taste and Mixing
This has a mild taste which may take some adjustment if you've never had pea before. Of course, flavoured varieties are available too. The texture has a very slight grainy-ness to it but it's easily palatable. It blends easily into other foods and with other flavours.
It's formulated to mix with water, but other liquids (such as almond milk and yoghurt) can be used. It mixes thicker than whey and more liquid should be added.
Pea Isolate mixes easily in a handshaker or with a spoon but it's always good practice to add liquid before the powder. Our Fill n Go Funnels make this easy.
Depending on your nutritional requirements take 1-2 servings daily at breakfast, between meals, post workout, or before bed.
Side Effects
Pea allergies are uncommon. Those with allergies to pea should avoid this product.
There is a misconception that antinutrients can cause pea protein to be difficult to digest and not absorb well. Antinutrients are compounds that can interfere and prevent absorption of nutrients such as proteins and minerals. This is not the case. Though antinutrients are naturally present in peas, they're eliminated through the manufacture and extraction process.
For this same reason, pea protein is unlikely to cause bloating.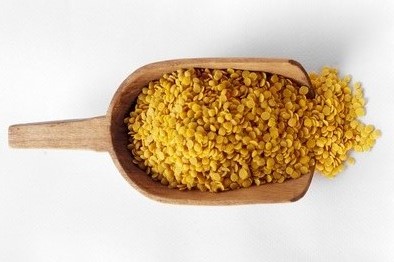 Pea vs Whey Protein
Now that we know all the benefits of pea protein we can address which is better - whey or pea?
One serving of our pea contains 111 calories and ~25 grams of protein. One serving of our whey contains 130 calories and ~25 grams of protein, so both have similar protein levels and whey has slightly higher calories.
Both are also high in L-leucine. Leucine is one of three branched chain amino acids and is primarily involved in muscle protein synthesis for muscle growth and recovery. It also contributes to the regulation of blood-sugar levels, growth hormone production and would healing.
The leucine content of pea is about 7g per 100g, and in whey about 9g per 100g, so both are great for muscle development and initial research suggests that pea is as effective as whey in supporting muscle gain. Another study here found that pea protein vs whey protein taken post exercise both yielded positive results with no difference between the group taking pea and the group taking whey.
Overall, while both have excellent amino acid profiles, the amino acid profile of whey is better and whey generally tastes better. Pea is also slower digesting than whey, but has many other benefits as outlined above.
Protein Per 100g

~80%

~80%

Source

Yellow peas


Grass fed milk


PDCAAS Score

0.64


>1.0 (exceeds scale)

Key Attributes

Vegan friendly. Hypoallergenic and alkaline.

Best plant based amino acid profile.

Easily digestible and slower digesting than whey.

Mixes easily.

Fast digesting.

Best amino acid profile.

Best mixing/tasting.

Contains milk and lactose which can cause some people to get upset stomachs (such as bloating).

Best For

Good replacement for whey if avoiding milk and alternate source of protein if suffering from stomach upsets (such as bloating).

Good for baking and recipes as it doesn't dry out like whey can.

Best protein for pre/post exercise protein shakes.
For more information see our blog articles plant vs animal protein and hemp vs whey vs pea.
Pea vs Rice Protein
Traditionally we were told to mix pea protein with rice protein because they were incomplete proteins - ie, missing one or more essential amino acids, and that the combination of both 'filled the holes' and made them complete.

This is not the case.

Both pea and rice are complete proteins, containing all essential amino acids. Both have powerful amino acid profiles suited to muscle building, with high levels of branched chain amino acids.

Though rice is a very good source of protein it has a grainy texture and can be unpleasant to drink. Pea is only slightly grainy and easier to drink than rice, so we recommend pea over rice except for those with pea intolerances.
Pea Protein Recipes
Please note that this product is processed in a facility that also handles milk, egg, soy, peanut, and gluten ingredients.
---
Rated
4.6
/
5
Based on
133
customer reviews.
Really good product. Vanilla is my fav flavour, versatile and can add cocoa or fruit depending on what you feel like
Amazing! Finally found one that tastes good
Cost effective, tastes good.
Fast delivery. Good costs. Mixes well with baking
The flavour wasn't that good and it was a bit gritty.
High quality products and fast delivery are the standards of this company. One serving of this reasonably priced pea protein isolate is part of my everyday breakfast (in an oat bowl with fruits and nuts. Yummy!) I prefer peanut butter flavour for breakfast; chocolate, vanilla or caramel in deserts... A simple chocolate mousse I enjoy as a treat: 1 banana, 1 serving of flavored nzprotein pea isolate, 1 table spoon of cocoa, half a cup of almond milk (add starch or flour of choice if looks too watery). I cool it in fridge for an hour or two, and top with frozen berries while eating. Delicious and low calories :)
Love this protein powder. So cheap compared to others out there and delivery is SUPER FAST. Not a huge fan of the Double Choc flavour in the pea protein range, sort of gritty and weird. Salted Caramel is THE BOMB and shout out to Peanut Butter and Vanilla too. Love it, thanks NZ Protein.
Great packaging. Glad to see it's not in a huge hard plastic container. Great product. Will definitely buy again. Also amazing service- free delivery and arrived the next day!
I would recommend the unflavoured pea protein for putting in recipes like smoothies or oats to make the protein content higher. Great price for a 1 kg and fast delivery. Would recommend NZ Protein
Good value
Seems to be the best brand for my stomach, some others I have had reaction to.
This time around ordered the chai cinnamon flavour by mistake. Definitely not bad, but imo the best flavour is white choc raspberry, followed by double chocolate.
Love the Salted caramel and Chai Cinnamon flavor.
Average. Wouldn't recommend or buy again
I decided to try this as an alternative because whey bloats me. This is the first non-whey protein I have tasted and I am very impressed. The taste is excellent, not too sweet and is not heavily flavoured. It also blends very well as it is a finely-processed powder. I will now purchase this instead of whey.
Pretty good. As always, super quick delivery. The powder mixes well, tastes nice and is everything you need it to be. My only complaint is that I think it's a little too sweet. Otherwise this powder is superb. A great substitute for whey powders.
Great stuff, and excellent service
Not too keen on the flavour (this one was unflavoured).
This is the best non-dairy protein powder (I've tried them all!). Huge protein per serve, smooth texture and blends quickly. Flavour works well with other ingredients, doesn't overpower a smoothie and tastes good on its own. Have in the past for gaining muscle & recently to support long distance running. Highly recommend.
Have been using pea protein for years, Love this brand and the ease of ordering.
first time trying plant based protein, double chocolate was all good
The peanut butter pea protein has been my go to for the past few months - I am obsessed! It's not too sweet or overpowering which is perfect for me. I recommend this protein to everyone. The shipping is insanely fast too. Thanks heaps NZ protein. I'll be a life long customer for sure
Very nice great taste
Great products and love the hemp protein mixed in with the pea protein for a shake. Super fast delivery everytime and seamless transaction etc

My only concern was all the bags the protein comes in and is it recyclable
Easy to mix, easy to drink and easy on the stomach, totally recommend...oh and good price!
Always great products, love this!
Quality, modestly priced Pea Protein Isolate, always arrives promptly. I did try the Hemp Seed Protein Isolate due to it's superior quality, but not as smooth as Pea Protein.
Love pea protein to give my morning smoothie the protein I need
Love pea protein, the texture did take a bit getting use to but the flavor is amazing just finished the salted caramel which was absolutely delicious and just ordered the peanut butter flavor. Best protein powder I have ever bought.
I got the Peanut Butter flavoured for a change and its pretty good. I get all my protein powders from NZ Protein, wouldn't shop anywhere else. They offer good value for money and quick delivery, not to mention very good customer service when I've needed it.
Great taste, super fast delivery, amazing value!
love the gourmet vanilla smells delish! also taste good in smoothie bows and on its own. I always loved the salted caramel but this is just as good.
Great vegan product, great price and lots of flavour selections.
Mixes easily. Not gritty, nice mild flavour compared to other pea proteins I've tried (more expensive).
Nice as a shake at the gym, just a quick shake up and no lumps EVER if used with a shaker ball (put water in first) and nice with my gluten free rice flakes (porridge) and soaked chia seeds.
Approved by my nutritionist to use in my nutrition plan.
The gourmet vanilla flavour is better than ever - 5/5 :) happy customer
Such good value for money, and it tastes fine! I don't know why you'd waste all your money on other expensive protein powders when you can buy one just as good for less than half this price here!
Love the salted caramel flavor. Great value for money and always fast shipping. Only wish it came in a bigger size!
Good alternative to animal based protein.
Good product for a great price. Highly recommend
Pretty good for the money!!
The taste is great and not too sweet. Dissolves easily and is great value for money.
Excellent product, great quality and taste.
Thank you for always delivering promptly. 100 percent reliable service. I love your products and will continue to purchase them as I am very happy with the professional service you provide.
A vegan getting into working out. Perfect for getting intake and gains
Good taste, mixes well. It does has a distinct taste compared to dairy based proteins. Not a bad thing, just different and you get used to it. Much like any protein mixes and bars.
The vanilla is the best flavour in my opinion, mixes super well and is my go to non-whey protein.
The vanilla tastes a bit too close to whey protein for my liking compared to other pea proteins. The chocolate flavor is great though!
Great taste and easy to blend
I couldnt really taste the flavors.
Great product for the price.
Regular whey protein never agreed with my stomach but I continued to have it as it was convenient and delicious. I finally decided to switch to a plant protein and pea protein seemed better to me than other types. NZ Protein was priced well and had great macros similar to regular whey protein powders so I tried it and I enjoyed it! I got Double Choc and Peanut Butter. The texture was a little gritty and thicker than whey protein but you get used to it quickly. They're sweet but not too sweet which is good. Most importantly, the protein doesn't upset my stomach! Overall, it's a great protein powder which I'd recommend to someone who can't stomach regular whey protein.
The vanilla flavour is delicious in smoothies and these guys have an incredibly fast and reliable shipping process. Highly recommend :-)
Best protein in NZ. Double chocolate is the one
Placed order late Friday night was here Tuesday morning and I live in Blenheim. Protein tastes great. Great service
Really liked the price. Fast shipping. Wasn't a huge fan of the raspberry white chocolate powder. The vanilla and slated caramel flavours are white good.
Great Tasting, blends up smooth and not all chalky. Id give a 5 if the packaging was recyclable.
Suuuch good value! Super tasty and smooth.. love mixing it in with my oats at breakfast! Will defintely be a re purhase :)
Easily digesting plant protein ..best one I've tried
Love it, fast delivery!
Very reliable product and great quality
Fastest delivery
Goes realy good with my diet plan
Great flavour, can be a bit grainy but I knew that pea protein was like that in general, prior to purchasing.
Good protein content
It's amazing!
I have used the unflavored, salted caramel, white chocolate raspberry and peanut butter types; and my favorite is salted caramel so far. The plain one has a strong taste by itself; yet it mixes well with other stuff in breakfast bowls or in baking, and becomes more neutral.
I ordered in two separate batches and both my orders arrived the following day. I love having a reasonably priced plant based protein powder option in NZ. The quality is the same as other highly priced ones in the market.
I bought the raspberry and white chocolate flavour. It is so delicious, doesn't have a strong raspberry flavour but tastes exactly like the flavour of a raspberry and white choc muffin in my opinion. Great in porridge and smoothies. Shipping is super fast and this is the best value for money whilst still being great tasting protein that you will find! You won't regret buying some, next time I will definitely get two flavours.
purchased the double choc pea protein and wish I liked the taste but it is undrinkable, texture and taste. Love other stuff from nzprotien, but this was for me was a disgusting flavour.
NZPROTEIN COMMENT: due to the nature of pea protein we recommend trying the salted caramel and some of the other flavours as pea can have an acquired taste.
Hey team at NZProtein, thank you for bringing such affordable and yum plant based protein to the market! I have been using your pea protein for the last 3-ish years pretty much every day and love how well it mixes with a cup of oats and handful of blueberries for a quick morning breakkie, and do not miss the extraordinary cost of other plant based protein brands! My friends and family are pretty much all sold on your product, and are happy to be supporting an innovative NZ brand (love the mousse/granola!). Hope to be buying off you for many years to come! Cheers, Barney.
Possibly the best value protein powder on the NZ market. Blends well, it isn't chalky, taste great.
I highly recommend the peanut butter, and white chocolate raspberry flavour, these are my favourites! Personally I find the cinnamon chai flavour way too strong for my liking, and I found the lime flavour quite bland. Can't wait to see what other flavours you release in the future!!
I have been taking pea protein for a couple of months now and have found it to be a fantastic alternative to whey, I had to stop taking whey as it was making me bloated and gassy.

I only wishNZProtein had a banana flavour for the pea protein, fingers crossed it gets added in the future.
I got the gourmet vanilla & I love it! cant even tell its a pea protein! I did try the whey protein as well and found the texture of this brand a lot more powdery than im used to but it didnt take long to start enjoying it and now i will never go back! the recovery is amazing and the price is an added bonus. I do wish I found them sooner
I always order unflavoured whey isolate and have been pretty happy with it. This time, I decided to try unflavoured pea isolate. OMG, it tastes so gross :(( no matter how much fruit, almond milk, coconut water, ALS and even honey I add to the smoothie, the powder taste is still very strong and unpleasant.
NZPROTEIN UPDATE: Due to the nature of pea protein we recommend a flavoured version, and sample packs are available to try.
I have been buying this product weekly for about a year now, I wish I had discovered it sooner. Consistent product that is substantially cheaper than its competitors and just as good, if not better. Delivery times are great too, I order at 7am before work, and it is usually delivered by 4pm that same day, or the next morning at the latest. Recommend the Double Chocolate flavour, goes great with smoothies and is easy to down after a workout.
First off I was so impressed with delivery. I don't think I have ever received a parcel so fast! Ordered late afternoon and I had it the next day.
I was told by my nutritionist to switch from whey to pea protein so I ordered the vanilla and salted caramel.
I couldn't do the salted caramel at first as i wasn't used to the pea protein, so if you're transitioning I definitely recommend the vanilla flavour first. Now that I've been having this protein for a month, I absolutely love both flavors in my morning and post workout smoothies!
Just wanted to say how impressed I am with the turn around time from order to delivery. I have ordered 3 times now (late afternoon) and have received the item the next day - including an item received on Saturday. Thank you for the excellent service.
I've tried all the flavours, and double chocolate is definitely the best, in my opinion.

This pea protein has worked out really well for me. I usually don't have time to eat right after a workout, so it's helpful to have this so I don't lose my gainz.
Chai Cinnamon is a great flavour - best pea protein I've had.
I'm in love with the new Peanut Butter Pea Isolate it tastes as you'd want and expect like peanuts and it's satisfying cuts cravings instantly. This product is 5 Star
The Salted Caramel flavour is the bomb! So DELICIOUS and moreish. Have to agree with others about the Vanilla being a little grainy - popping some strawberries in really remedies that though. Awesome and quick delivery, great prices. Will be buying again!
Great product but piss poor that you are out of stock, consistency is the key for training and having the right protein is the vital, will have to look else where for a backup supply.
NZProtein's reply: Sorry but all the latest pea we got in for the choc and caramel from the importer was faulty and to make it worse there is none left in the country. We are flying an emergency batch in, due within the week. It's the fault of our suppliers, not us.

Yes we could have used an alternate supply but none are as pleasant tasting. Fortunately there are still some flavours still available in stock.
Such good value for money, so much cheaper than other pea proteins I've tried. Double choc is not as chocolatey as I would like so I always add a bit of cocoa powder. I got a sample of salted caramel and it is soooo good, a lot smoother than double choc. Highly recommend! I will be buying salted caramel next time.
Find these protein powders by far the best vegan ones ! The new flavours cinnamon and salted caramel are so so nice , I actually look forward to my protein shake whereas I have previously dreaded having to take it ! Would recommend mixing it in with yoghurt or icecream as it's a reatbway to add flavour and taste to a flavourless aka vanilla flavoured product !! Really love your delivery times and your excellent customer service , I had a problem with delivery and they were so happy to accomodate and help me to get my protein ASAP
Powdery finish takes some getting used to after using whey but it's all good! Found the vanilla a bit too sweet even in a smoothie so am trying the natural unflavoured this time.

I always recommend NZ protein for anything as they are cost effective, fast and local. Love your work guys x
Super fast service (received overnight), no fillers or crap ingredients (only 4 ingredients, all of which I recognise and understand), the Double Chocolate tastes as good or better than all the other vegan chocolate protein powders I've tried (and I've tried lots), super good value ($1 per serving, compared with up to $3 per serving for other brands), and support a NZ made product. What's not to like about this?? Great product NZ Protein, I will be buying this again, thanks!!
I never write reviews, but wanted to let people know how great NZprotein really is. The shipping times are unbeatable, by far the quickest - most onto it supplement company I have dealt with in NZ.

Have tried all the flavours now, Salted Caramel is by far the best.

Hope to see more flavours in the pea isolate in the future!
Salted Caramel is delicious and doesn't upset my tummy :)
Really happy with this product! I ordered Salted Caramel and Vanilla. Both are delicious. Vanilla is perfect for adding to fruit and veg smoothies, whereas Salted Caramel is great on it's own. Will definitely buy both again. The ingredients are good, and the price is right! Thanks NZProtein!
I was reluctant to believe that a pea protein could taste good, given my previous gag-worthy experiences, but this product is AMAZING. My cousin recommended it and I reckon I owe him a training-friendly beer! Salted caramel is so yummy; I can't wait to try the other flavours too. Totally impressed with the product and the super quick delivery. Awesome!
Great product! Easy on stomach and Salted Caramel tastes good (as compared to Choc & Vanilla). Great alternative if you do not want to feel bloated.
The best pea protein money can buy. Great flavours and fantastic texture. The new Salted Caramel is my favourite for sure!
Great price, great flavor. Has a very slight chalky texture/taste but otherwise besides that its fine. I prefer it over whey protein and I enjoy all three flavors (vanilla, chocolate and salted caramel).
For a pea protein it really mixes well with water and tastes good. Every other pea protein I have had clumps and tastes like chalk. Highly recommend, especially the salted caramel - yummy!!!
The new salted caramel flavour is delicious!! Good stuff.
I found the double chocolate almost the same in flavour is the vanilla. Still good but could definitely use more cocoa. I added some myself.
Considered a cookies and cream flavour? Or peanut butter?
Pea protein has an "earthy" taste and the chocolate flavour isn't great (as people have said the vanilla is better), but I'm still giving this a 5-STAR rating because A: It's vegan friendly! B: It's great value for money. C: I don't get bloat from it. D: They use Stevia instead of nasty artificial sweeteners. E: Buying this means you're not supporting the dairy industry which personally means a lot to me.

Also if you make smoothies like I do, which involves a whole lot of other things like bananas, blueberries, leafy greens, crushed chia seeds (etc) then you can barely taste the chocolate flavour anyway. But next time I order I'm going to try unflavoured as I don't think I need flavouring anyway...
I have seen decent results from this product although I feel deceived by the reviews about how good the flavour is. I bought the chocolate flavour and it is the most disgusting thing I have ever tasted.
***COMMENT FROM NZPROTEIN: Sorry to hear that you didn't like the chocolate flavour. Pea protein can take a little bit to get used to, especially if you've been having dairy proteins before. We suggest trying the vanilla or the salted caramel as we feel that these work well with the pea isolate***
My order was delivered this morning. Awesome service. The caramel flavour is SO good. Thanks so much !
I've been buying this product for just over a year now. It's a great dairy alternative and definitely very affordable with super fast delivery. I usually buy 1kg of Vanilla which is delicious. This week I ordered a sample of the salted caramel and OMG it is to die for. Now I'm patiently waiting for the 1kg bags of it to be in stock...Thanks NZProtein :)
Great service, super fast delivery. Only got samples of different flavours, but will definitely buy more! The chocolate one is my favorite so far. Keep it up team!
After switching from a very similar, popular, & significantly pricier product, I've been using this pea protein (both vanilla & choc) for over a year now & I love it - tastes great, versatile, & fantastic value! Plus, the service/delivery is second to none. Please consider adding a strawberry version to the lineup :)
Excellent product , I have the chocolate flavour and it tastes good! A problem I've found before is powder not tasting good but this one I loved ! Delivery time was so quick ! 20 mins after ordering I got an email to say it was ready to be dispatched ! Very happy with the service and product and very good price too !
Awesome protein. I've had both the vanilla and chocolate and to be honest I think vanilla definitely has more flavour. A couple of things I've found really hard with pea protein is; a) finding one that doesn't leave a texture in your mouth like you've eaten a heap of dried peas/flour & b) finding one that isn't an absolute overkill on the stevia. NZ pea protein doesn't have either faults that I've found in every single other pea protein. If anything the chocolate only lacks a bit of flavour. Mixes easily and great in smoothies. For the price it is I would expect much less but this stuff is value for money. Don't hesistate to try it!
Very happy with the customer service! I ordered the Double Chocolate flavour by accident, so I sent a quick email asking for the Gourmet Vanilla option instead, and it was taken care of without any hassles. Reading some of the other reviews, the taste seems to be a bit subjective, but I will say that after using a non flavoured rice protein, from another brand for the past few months, (tasted revolting!) switching to this was like a dream! Personally I think it tastes great.
Hey guys, thanks so much for the excellent quick service in getting us the pea protein, the gourmet vanilla tastes great too!
I am so amazed there is 5 star comments. I love your chocolate mousse and regular whey double choc but i brought this because what I wanted wasn't in stock and I am soooo disappointed. I wish I just waited now to be honest, the double choc flavour of this is absolutely foul. I don't want to waste it either so now I'n stuck with it until I give in and buy regular Double choc isolate whey. REGRETS :(
The Natural Pea Isolate is a really premium product! Great taste, mixes easily, very affordable and arrived on my doorstep within 2 days of ordering. Will definitely shop again
I love this product. I have recently become dairy free and NZ Protein have everything sorted.
The product is tasty, cheap and the service is fantastic. Cheers guys keep up the fab work
this stuff tastes really good and is excellent to use in baking!
Best pea protein I've ever had! Excellently priced and completely delicious. Always great shipping times and great communication from NZ PROTEIN.
I am not in agreement with most of the reviews here for this product. I have been using the vanilla flavoured pea isolate in my morning smoothie for a couple of weeks now and I find it just awful. I blend it well in my blender with banana, berries and soy or almond milk, but it is still grainy and I find the flavour cardboardy and sickly. I have reduced the amount I use in each 2 glass shake to a scant tablespoonful to try to at least use up the 1kg packet I have, but it still permeates the whole smoothie and I think I am done with it now as I am sick of it ruining the taste of the other lovely ingredients in my smoothie; I could barely even drink this mornings shake. Very disappointed in my purchase of this product.
Fantastic product and even better service.
Blends well and is such a good price! Will definitely be ordering again.
Not only is the product always top notch but the service is even better. I generally get the product the next day. Amazing service even when I order on the weekend. Highly, highly recommend
Fast delivery and tastes great.

The only fault I find, is it does not blend well and feels grainy when drinking.
Fast replies and shipping, thanks team.
I am dairy intolerant and I have tried just about all the dairy free options for protein over the last few years. I gave this a try 6 months ago and I love it. Great value, mixes really well just in a shaker, and is also delicious. This is now the only protein powder I use.
A friend recommended this to me. I had been using another brand which was nearly twice the price but I prefer this one because it has a smoother consistency and tastes better!
Got an email reply back at 11pm and had the item delivered to me the next day. Great service!
I've only tried the natural flavour. Recommend for those people looking for a nutritious alternative protein. Delivery was fast.. Overall - excellent.
I love this protein! Really affordable! Have order lemon/lime, chocolate and now waiting for vanilla to arrive. Easy to drink and keeps me full! I notice if I do not drink this in the morning I am hungry all day. Great product :)
I purchased 6kg of pea protein isolate, 3kg unflavoured and 1kg each of vanilla, chocolate and lemon/lime. I liked vanilla and chocolate for shakes. The unflavoured is good for making protein pancakes and other goodies. The service from NZProtein is prompt, professional and friendly. I initially ordered rice protein but there was none left, so after a couple of emails we sorted my order to be just pea protein. It turns out my idea for combining pea and rice powders is unnecessary. The pea protein is high quality and suits me fine. I recommend NZ Protein to anyone looking for good product, good service and good value.
ordered on the Monday and arrived on the Tuesday, just how I like it. And its YUMMY.
Ordered on a Sunday and received an email same day that it was packed and ready to ship first thing Monday. Awesome.
Pea protein is an excellent product. This company delivers great customer service and is always prompt at delivery.
Had always used clean lean protein but someone told me about this. I tried the vanilla and it tastes better and is much cheaper, 5 stars from me. Recommended highly. Nick
Best tasting pea protein iv ever had. And pea protein is one of the best proteins there is. No toxic animals products is a start to the advantge of pea protein
The Lime pea protein was the BEST pea protein I have ever tried. I LOVE chocolate (so please make one!!!) haha so, I was a bit scared of buying a lime flavour, but it was AMAZING!! It tastes sooo much better than any other I have tried (and I have tried several now) Its like a lime milkshake, without the bad side effects. I strongly encourage anyone considering this to try it and you will fall in love - I love it and am ordering more!! Well Done :) Great product (Ashlee)
I found this to taste best in water, it took a drink or two but I really like it now. keep up the good work guys!
Absolutely Delish, very happy with this product. Have used another similar protein, and I have to say prefer this product over the previous...NZ Protein will be our preferred supplier.Thank you Hine Lum
I recommend buying the sample first. I bought the gourmet vanilla flavour and although it smells amazing, the taste for me is almost sickening. I've never had a stevia-sweetened product before however. The last pea protein I had only contained vanilla for the flavouring, and in my opinion worked a lot better than this. However, for half the price of the other pea protein options in New Zealand it's worth a try.
Pretty good and the best pea I've found, slightly grainy but to be expected that and adding more water helps. Less bitter than others I've had, and priced better.
Really cheap, tastes fine, recommended A+ !
Had been using another brands and paying $80 for 1kg, this is under half of that and I like the taste of this one a bit more as well. Recommended to everyone
Fantastic value and great product . Good for all those protein baking recipes
Real fast delivery and real good product without the bloat that whey gives me
This is wayyy cheaper than other pea protein
Tried some of this as a healthier option. Had the unflavoured and it doesn't taste great, but I tried rice before and it's much better than rice
Click on a flavour to see the nutritional information.
Serving size: 31.25g (2 heaped scoops)
Servings per pack: 32
| Name | Ave Quantity Per Serving | Ave Quantity Per 100g |
| --- | --- | --- |
| Energy | 464kJ | 1452kJ |
| Calories | 111 | 347 |
| Protein | 23.7g | 75.8g |
| - Gluten | 0g | 0g |
| Fat - total | 0.3g | 1g |
| - Saturated | 0.1g | 0.3g |
| Carbohydrate | 4.1g | 11.7g |
| - Sugars | 0.3g | 0.9g |
| Sodium | 52mg | 167mg |
Ingredients: Pea protein isolate, flavour, sweetener (stevia).
Serving size: 31.25g (2 heaped scoops)
Servings per pack: 32
| Name | Ave Quantity Per Serving | Ave Quantity Per 100g |
| --- | --- | --- |
| Energy | 462kJ | 1481kJ |
| Calories | 110 | 354 |
| Protein | 22.6g | 72.3g |
| - Gluten | 0g | 0g |
| Fat - total | 0.6g | 1.8g |
| - Saturated | 0.2g | 0.8g |
| Carbohydrate | 3.7g | 13.1g |
| - Sugars | 0.3g | 0.7g |
| Sodium | 51mg | 164mg |
Ingredients: Pea protein isolate, cocoa, flavour, sweetener (stevia).
Serving size: 31.25g (2 heaped scoops)
Servings per pack: 32
| Name | Ave Quantity Per Serving | Ave Quantity Per 100g |
| --- | --- | --- |
| Energy | 464kJ | 1485kJ |
| Calories | 111 | 355 |
| Protein | 25g | 80g |
| - Gluten | 0g | 0g |
| Fat - total | 0.3g | 1.1g |
| - Saturated | 0.1g | 0.3g |
| Carbohydrate | 2.9g | 9.2g |
| - Sugars | 0.1g | 0.5g |
| Sodium | 53mg | 168mg |
Ingredients: Pea protein isolate
Serving size: 31.25g (2 heaped scoops)
Servings per pack: 32
| Name | Ave Quantity Per Serving | Ave Quantity Per 100g |
| --- | --- | --- |
| Energy | 461kJ | 1475kJ |
| Calories | 110 | 352 |
| Protein | 22.7g | 72.6g |
| - Gluten | 0g | 0g |
| Fat - total | 0.3g | 1.1g |
| - Saturated | 0.1g | 0.3g |
| Carbohydrate | 3.7g | 13.1g |
| - Sugars | 0.3g | 0.7g |
| Sodium | 283mg | 904mg |
Ingredients: Pea protein isolate, flavour, salt, cocoa, sweetener (stevia)
Serving size: 31.25g (2 heaped scoops)
Servings per pack: 32
| Name | Ave Quantity Per Serving | Ave Quantity Per 100g |
| --- | --- | --- |
| Energy | 464kJ | 1450kJ |
| Calories | 111 | 347 |
| Protein | 23.4g | 74.9g |
| - Gluten | 0g | 0g |
| Fat - total | 0.3g | 1g |
| - Saturated | 0.1g | 0.3g |
| Carbohydrate | 3.6g | 11.5g |
| - Sugars | 0.3g | 0.9g |
| Sodium | 52mg | 167mg |
Ingredients: Pea protein isolate, flavour, sweetener (stevia).
Serving size: 31.25g (2 heaped scoops)
Servings per pack: 32
| Name | Ave Quantity Per Serving | Ave Quantity Per 100g |
| --- | --- | --- |
| Energy | 477kJ | 1526kJ |
| Calories | 114 | 364 |
| Protein | 23.3g | 74.6g |
| - Gluten | 0g | 0g |
| Fat - total | 0.9g | 2.7g |
| - Saturated | 0.2g | 0.5g |
| Carbohydrate | 4g | 12.7g |
| - Sugars | 0.5g | 1.7g |
| Sodium | 114mg | 364mg |
Ingredients: Pea Protein Isolate, Peanut Protein Powder, Salt, Sweetener (Stevia).
Contains peanuts. Due to this, the peanut flavour pea protein is manufactured in a separate facility to the other pea protein flavours.
Contains no flavour powders.
Serving size: 31.25g (2 heaped scoops)
Servings per pack: 32
| Name | Ave Quantity Per Serving | Ave Quantity Per 100g |
| --- | --- | --- |
| Energy | 483kJ | 1546kJ |
| Calories | 115 | 367 |
| Protein | 21.9g | 69.9g |
| - Gluten | 0g | 0g |
| Fat - total | 1.7g | 5.5g |
| - Saturated | 1g | 3.2g |
| Carbohydrate | 3.8g | 12.1g |
| - Sugars | 0.2g | 0.6g |
| Sodium | 50mg | 160mg |
Ingredients: Pea Protein Isolate, Cacao Nibs, Flavour, Colour (Beta-Carotene), Sweetener (Stevia)
Serving size: 31.25g (2 heaped scoops)
Servings per pack: 32
| Name | Ave Quantity Per Serving | Ave Quantity Per 100g |
| --- | --- | --- |
| Energy | 455kJ | 1457kJ |
| Calories | 109 | 348 |
| Protein | 23.6g | 75.5g |
| - Gluten | 0g | 0g |
| Fat - total | 0.3g | 1g |
| - Saturated | 0.1g | 0.3g |
| Carbohydrate | 3.7g | 11.9g |
| - Sugars | 0.2g | 0.8g |
| Sodium | 51mg | 162mg |
Ingredients: Pea Protein Isolate, Flavours, Sweetener (Stevia)
(mg per serving - unflavoured)
Branched chain aminio acids:
| | |
| --- | --- |
| Isoleucine | 1370 |
| Leucine | 2170 |
| Valine | 1230 |
Other essential aminio acids:
| | |
| --- | --- |
| Lysine | 1880 |
| Methionine | 310 |
| Phenylalanine | 1480 |
| Threonine | 930 |
| Tryptophan | 280 |
Non essential aminio acids:
| | |
| --- | --- |
| Histidine | 670 |
| Alanine | 1120 |
| Arganine | 2070 |
| Aspartic Acid | 2810 |
| Cysteine/Cystine | 270 |
| Glutamic Acid | 4410 |
| Glycine | 1060 |
| Proline | 660 |
| Serine | 1310 |
| Tyrosine | 970 |