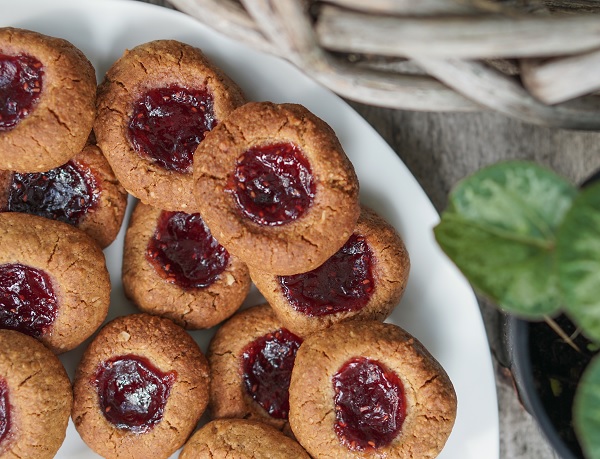 Love oats for breakfast because of their low GI, but wish they had more protein? Why not add them together?! These protein oat drop biscuits are a healthy snack or addition to breakfast for a higher protein and lower GI option.
Ingredients
1c Oat flour (or rolled oats blended into a flour)
1/2c Rolled oats (unblended)
1/4c NZProtein Pea Isolate protein
1t Cinnamon
1t Baking powder
1 Pinch of salt
1/4c NZProtein Low-Calorie maple syrup
1/4c Coconut oil, melted
2T Nut butter (optional, I used walnut and coffee peanut butter)
1t Vanilla essence
Fruit jam (I used raspberry)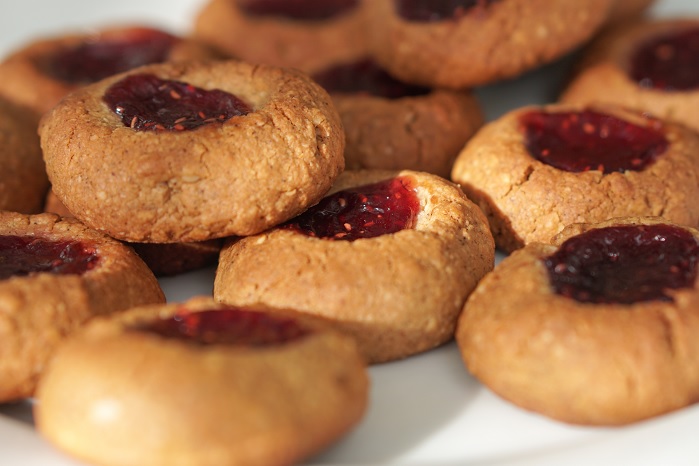 Directions
Preheat the oven to 180oC and line a baking tray.
In medium sized bowl, mix together the oat flour, oats, pea protein, cinnamon, baking powder and salt.
Add in the melted coconut oil, maple syrup, vanilla essence and mix until it forms a ball of cookie dough.
Roll the dough into small balls and flatten with the back of a rounded teaspoon, making a well in the middle of each.
Add a drop of jam to the centre of each well and bake for 10-15minutes or until the oat mixture turns golden.
Transfer to a cooling tray for 10 minutes. Enjoy!
*Makes 12 cookies