Tiny morsels packed with protein to start your day off right.
Ingredients
1/2 cup oats
2 scoops plant based protein, in this instance we used chocolate faba protein
1/4 tsp baking powder
1 medium sized banana
1/2 tsp cinnamon
1 tsp vanilla extract
100ml plant milk, we used coconut milk
To serve
Nzprotein maple Low-Cal Sauce
Berries of your choice, we used raspberries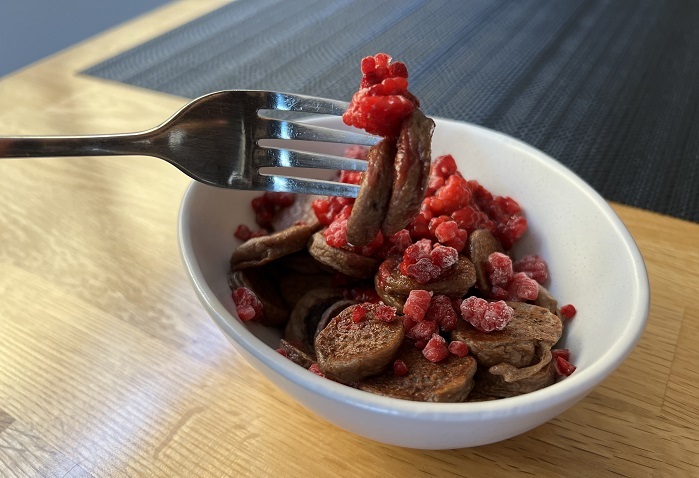 Directions
Place all ingredients (except raspberries and sauce) in a blender.
Blitz until smooth and creamy, add water if mixture is too thick.
In a medium heat frying pan, pour mixture into little button sized droplets.
Allow bubbles to form on the surface before flipping. Ensure pancakes are cooked thoroughly before removing from heat.
Add a drizzle of maple sauce and desired berries. Best eaten while still warm.