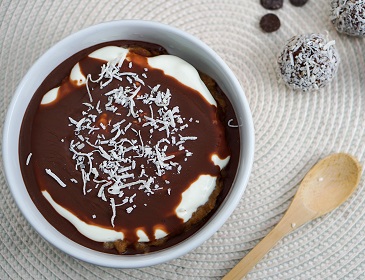 Everyone's doing it - weetbix and protein!
Ingredients
For the porridge
3 weetbix
1 scoop NZProtein Vanilla Whey
1t NZProtein Low-Cal Sauce
1/3c boiling water
For the topping
1/4c yoghurt
1t coconut oil
1.5T dark chocolate chips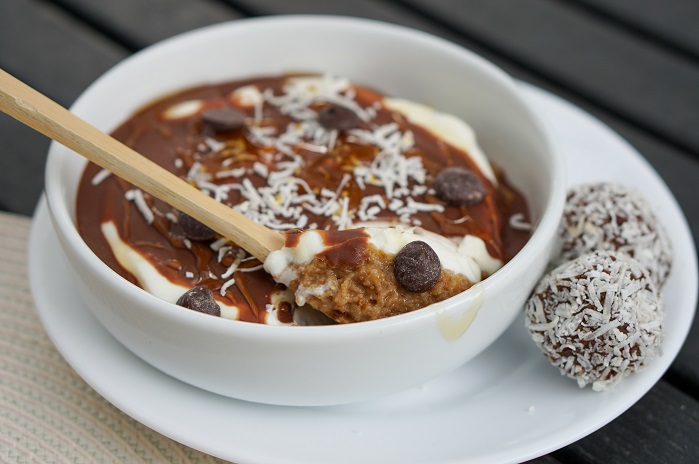 Directions
Place the weetbix in a bowl.
In a protein shaker, mix the protein, low calorie sauce and water until combined.
Pour the protein shake over the weetbix and mix until smooth porridge.
For the topping, spread yoghurt over the top.
Melt the coconut oil and chocolate chips in the microwave and mix until smooth.
Pour the melted chocolate over the yoghurt and allow to cool.