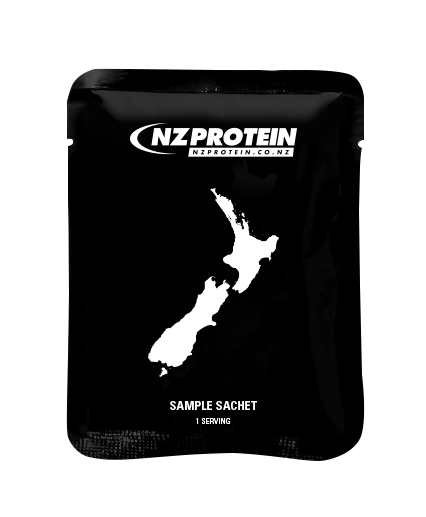 Egg White Sample Sachet
Try it Here!
High Biological Value Protein that's Lactose and Dairy Free
Pasteurised so it's safe to drink
Economical – 1kg contains the whites from about 260 medium sized eggs
Complete source of protein & contains all eight essential amino acids
Slower digesting (provides a time released protein supply)
Lactose & dairy free
Low in fat & carbohydrates
Quick & convenient
Product Information
Egg White Protein is not instantised and by nature, is frothy and lumpy when mixed in a handshaker. Our Gourmet Vanilla flavour, however, mixes with virtually no foam/lumps if shaken well and left to settle for a minute.
It has been formulated to mix with water and it's recommended to add water before the powder in a shaker.
Each sachet contains one serving. For more information click here.
NO REVIEWS HAVE BEEN PLACED YET
Click on a flavour to see the nutritional information.
Serving size: 31.25g (1 sachet)
Servings per pack: 1
| Name | Ave Quantity Per Serving | Ave Quantity Per 100g |
| --- | --- | --- |
| Energy | 502kJ | 1598kJ |
| Calories | 120 | 382 |
| Protein | 24.2g | 77.3g |
| Fat - total | 1g | 3.1g |
| - Saturated | 0.3g | 0.8g |
| Carbohydrate - total | 1.7g | 5.6g |
| - Sugars | 1.4g | 4.5g |
| Sodium | 364mg | 1160mg |
Ingredients: Egg albumen, soy lecithin (322), flavours, sweetener (sucralose)
Contains: egg and soy (lecithin) ingredients