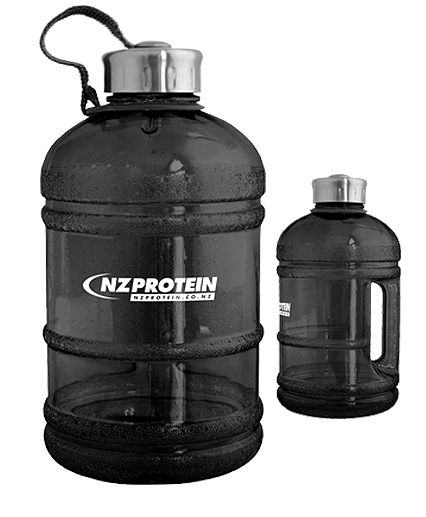 Hydrator Jug
Making Hydration Easy. Holds 1.9 Litres.
Massive Storage
NZ Protein's Hydrator Jug is perfect for staying hydrated as it holds a massive 1.9 litres of water.
The handle makes this bottle easy to take along to the gym, away on day trips and camping trips, or for a day at the beach.
The strong nylon strap and durable stainless steel cap attaches to the bottle.
Drinking Water is Important
Water is the most common element in our body and makes up about 60% of our total weight. It's in all body tissues, cells, organs, and makes up about 3/4 of our brains.
In general, men need around 3 litres of water and women around 2.2 litres daily, but exercise increases this requirement because during physical activity some water is lost through sweat and perspiration. Of course this level varies for different individuals and activity levels, but drinking more water has many benefits.
For sports nutrition, bodybuilding, fat loss and even general well-being the consumption of water is critical. Dehydration occurs with a loss of just 1-2% of total body water and physical performance can be significantly affected by a loss of water.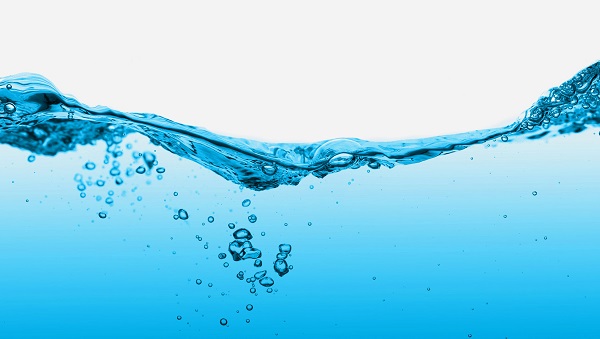 Benefits of Drinking More Water
Muscle mass is made up of 70-75% water and those undertaking physical exercise need a higher fluid intake, so drink more water to stay hydrated and perform at your best. Rehydration can reduce oxidative stress from exercise.
Drinking more water can also help to burn calories and with fat loss. Cold water can burn more calories than warm water too because the body creates a small thermogenic response (ie, uses some energy to warm it).
Water plays many other key important roles within the body. It regulates body temperature, helps with the digestion of food, helps to transport nutrients and eliminate waste, lubricates joints, can reduce fluid retention, may help to relieve constipation, and more.
For further explanation see our blog article on How much water should I drink?
---
Rated
4.18
/
5
Based on
17
customer reviews.
Love this water bottle especially the handle making it easy to grab with one hand.
Great product
perfect for what I need, good and strong
Great water bottle
I hadn't even owned this for 24 hours before I dropped it from hip height on to the carpet and it completely cracked open at the bottom. It was a Free Gift but I wish I got a shaker or something instead. Would not recommend.
I dropped this on the floor from a short distance at the gym and it cracked open. Only had this product for a week. Would not recommend lol. NZPROTEIN REPLY: will replace.
Love the size, holds the perfect amount of water.
My lady wants a pink one.
Does the job
I rate it
perfect size to make sure you drink your daily requirement. Strap attached to the lid gets twisted up though which is slightly annoying.
Great quality, easy to carry, and love that the lid cannot be "lost" : GOOD VALUE
I think its good - although I did send you an email a month or so back, with some feedback when my sons bottle, used for the first time, got stood on by someone at his football, and it just shattered which we were a bit surprised about - never heard back from you ??

Anyway you guys provide fast service

Thanks
Love this! Saves me having to top up or even buy water when I'm out all day. Well made. Works well
Love this jug - sturdy good quality and a great size! Would be cool to get them in more colours :)
We'll give this a 3. I bought this for my son who plays football, perfect for the national league that runs through the summer to keep well hydrated. Unfortunately the day it arrived he took it to training, and because drink bottles make their way onto the pitch etc, somebody stood on it and it shattered. So yeh, may need to be tougher we think.
The jug is great quality, and as always I was impressed with the prompt delivery, however I was disappointed to see that it only holds 1.89L as opposed to the 2L as advertised.
We ordered these hydrator jugs and afew other items over the weekend and they?ve just come in today(Monday). It was so fast and convenient. Such Awesome service. Would definitely recommend any purchase orders you make with
NZ Protein. I can guarantee they?ll deliver like them in no time. Cheers
NZ protein you guys rock! We?ll be back for more.