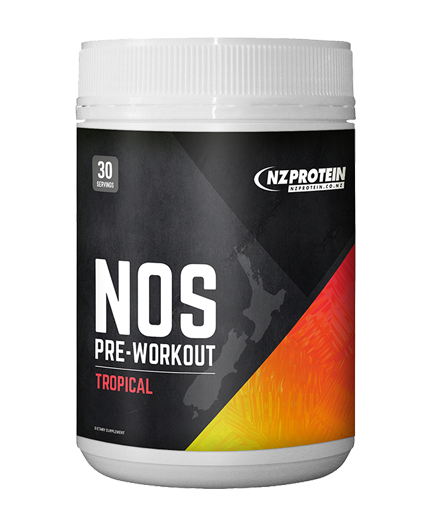 Pre Workout (NOS)
Potent Supplement to Increase Intensity & Drive
3 Stage Delivery Matrix
NZProtein's Pre Workout is a potent supplement formulated to increase intensity and drive during physical exercise. It contains a special blend of ingredients to maximise results by working in a 3 STAGE DELIVERY MATRIX: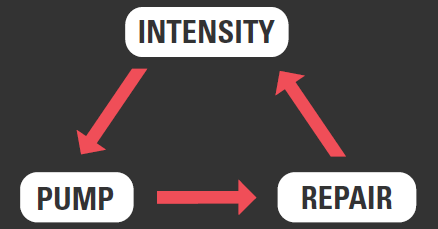 Intensity - train for harder and longerIncrease your strength so you can push harder with the effects of key ingredients proven to fuel training for maximum results.
Pump - take your training to new levels Extra fuel to increase NOS production and blood flow is key to maximise muscle contraction and support the muscle pump during training.
Repair - maximise your results Provide fuel to muscles to support lean muscle tissue repair and recovery. Feed your efforts by shuttling nitrogen to exhausted muscle cells.
Supplement Information
| | |
| --- | --- |
| Serving size: 10 grams (1 scoop) | |
| Servings per pack: 30 | |
| Ingredients | Average Quantity Per Serving (mg) |
| B-Alanine | 2500 |
| Caffeine | 150 |
| Niacin | 20 |
| Creapure Creatine | 3000 |
| L-Citrulline | 500 |
| L-Arginine AAKG | 1000 |
| BCAA 2:1:1 | 400 |
| L-Glutamine | 2000 |
Suggested Use
Mix 10 grams (one scoop) in 200-300ml of cold water in a shaker, depending on desired taste. Take 15-45 minutes before exercise. Maximum two scoops in any 24 hour period. Adults 18+ only.
Rated
4.86
/
5
Based on
7
customer reviews.
Pump was great, not a huge hit on you but definitely gives you that good clean focus. The taste was pretty surprising and as always with these products so damn good.
I've been using this for a while now, I like it because it doesn't taste sweet and fake
Tastes great not like other pre workouts and gives a good muscle pump but don't get that crash afterwards

Shane
Decent tasting, great value pre workout. Good quality blend. Overall grade: A+
The tropical flavour is pleasing and easy to drink when consuming this Nos product. The pumps through the workout are awesome, increased vascularity is enhanced when lean. The muscle fullness created from the great workout supplied by the NZProtein Nos product gives satisfaction that results are imminent
This company is fantastic! Always high quality, effective, cost-effective products that do exactly what they say they will. Intensity, pump, and repair? Delivers on all fronts! Another great product I highly recommend.
The taste is good, not too sweet. I can feel it working and would buy again (James)
Click on a flavour to see the nutritional information.
Serving size: 10g (one scoop)
Servings per pack: 30
| Name | Ave Quantity Per Serving | Ave Quantity Per 100g |
| --- | --- | --- |
| B-Alanine | 2500mg | - |
| Caffeine | 150mg | - |
| Niacin | 20mg | - |
| Creapure Creatine | 3000mg | - |
| L-Citrulline | 500mg | - |
| L-Arginine AAKG | 1000mg | - |
| BCAA 2:1:1 | 400mg | - |
| L-Glutamine | 2000mg | - |