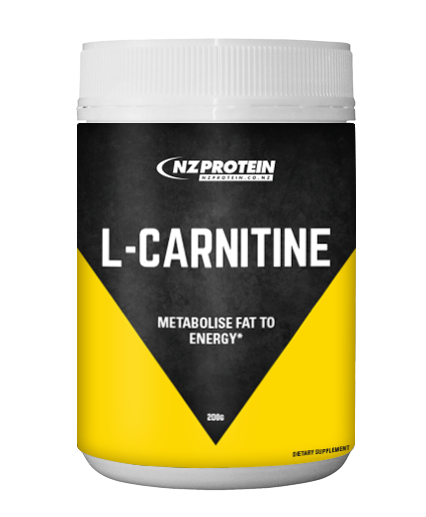 L-Carnitine 200g
Metabolise Fat to Energy
Metabolise Fat to Energy*
L-Carnitine is an amino acid that is naturally produced in the body. It is reported to assist the transfer of long-chain fatty acids into mitochondria, where they may be used to produce energy. As it may help to burn fat, it may also assist in weight loss. In addition, L-Carnitine is reported to transport toxic products out of the mitochondria.
L-Carnitine L-Tartrate has also been reported to improve recovery after intense weight training and exercise by reducing muscle damage, possibly due to its interaction with androgen receptors.
Suggested Use
For fat loss – it may be beneficial to take L-Carnitine with your largest meal of the day.
For muscle growth, performance, or recovery – it may be beneficial to take L-Carnitine before and after your workout with carbohydrates.
Rated
5
/
5
Based on
1
customer reviews.
great to recover after exercise!
Serving size: 2g (1/2 teaspoon)
Servings per pack: 100
| Name | Ave Quantity Per Serving | Ave Quantity Per 100g |
| --- | --- | --- |
| L-Carnitine L-Tartrate | 2g | - |