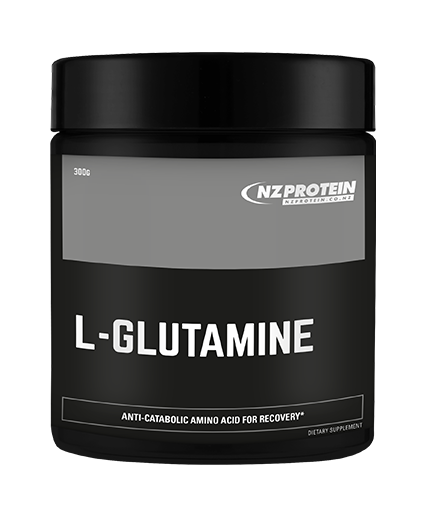 L-Glutamine 300g
Vital Building Block of Muscle Growth and Repair.
L-Glutamine NZ
Glutamine is the most abundant amino acid in the body, and is the primary transporter of nitrogen to muscle cells.
Intense training or increased stress to the body (such as with an injury) can lower the body's natural stores, and glutamine depletion may result.
Supplementing with glutamine during these periods may:
Act as an anti-catabolic agent (helps to protect muscle against the hormone cortisol)
Improve protein synthesis and accelerate glycogen re-synthesis post workout
Aid with recovery from intense training
Enhance the body's immune system
Elevate growth hormone levels
Assist with wound healing and recovery from illness
Assist with removing excess ammonia (a common waste product in the body)
Increase brain function and digestion
Reduce the desire for sweets or snacks between meals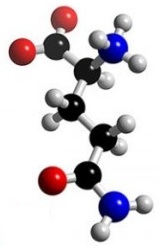 Suggested Use
During training take 5g 2-3 times per day with food or a protein shake, or use as directed.
---
Rated
4.79
/
5
Based on
24
customer reviews.
Helps reduce afternoon cravings
This protein powder is easy to use and doesn't have anti unpleasant side taste as most protein powders have.
I would recommend to anyone who needs help with recovery from exercises or training.
A very helpful and efficient company to deal with too!
Does the job
Mixes well great price
This product definitely helps with my recovery after intense workouts alongside bcaa's and eaa's... thank you NZ Protein.... amazing stuff 👏
Always love that orders are delivered very quickly after being placed and processed.
I also like that you are kept on the loop via email!
Great for muscle recovery and in a pre-workout. Helps prevent muscle soreness if taken as part of your recovery routine. Quality seems great and it dissolves easily.
Mix well other supplements and also notice difference in recovery
Wonderful product, didn't realise it would make such a difference in recovery after training!
Shipping is way faster than other sites, product always good, thanks!!!
Dies the trick for gut repair
Excellent product great value
Good stuff
Outstanding product and service. Keep up the good work.
I was recommended this by my nutritionist Been using for about 5 days and my cravings have reduced.
Great product which assists me in my training and general wellbeing.
Its good for recovery time. Can do more..Cheers
This is my main supplier, compares well with other brands and is a NZ company
Mixes well.
Will order again.
Mixes well.
Unflavoured - no weird after taste, mixes extremely well, no lumps. Great bang for your buck.
Mixes really well, great with post workout shakes. Will buy again
Mix great and woks well. Good value for your money!
Serving size: 5g (one scoop)
Servings per pack: 60
| Name | Ave Quantity Per Serving | Ave Quantity Per 100g |
| --- | --- | --- |
| L-Glutamine | 5g | - |
Ingredients: L-Glutamine.