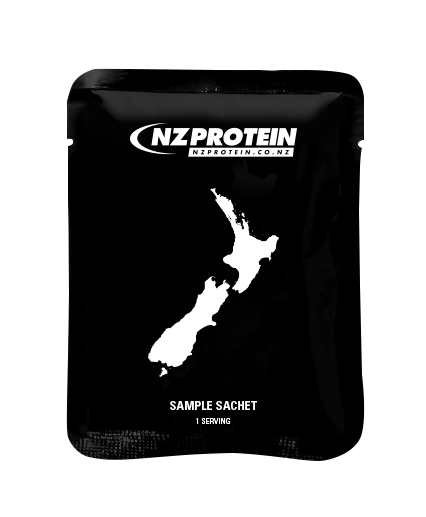 Pea Isolate Sample Sachet
Pea Isolate Has a Great Nutritional Profile and it's Plant Based.
Supplement Information
Pea Isolate protein powder is a plant protein powder with an excellent amino acid profile, containing all essential and non-essential amino acids. It's also:
A rich source of Branched Chain Amino Acids (BCAAs) for muscle growth and repair
Made from golden yellow peas
Lower sodium than most other pea protein powders
High protein / low fat
Made using low heat isolation to maximise bioavailability
Slower digesting - plant proteins are generally slower digesting and provide a sustained release of protein
Easy to Mix
Good for recipes and baking as it doesn't dry out as easily as whey can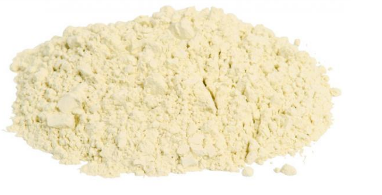 Mixing Instructions
This product mixes easily in a hand-shaker or with a spoon but it's always good practice to add liquid before the powder. It has been formulated to mix with water.
Each sachet contains one serving (31.25g). Mix entire sachet with ~300-500ml of chilled water depending on desired taste and consistency.
Please note that this product is processed in a facility that also handles milk, egg, soy, peanut, and gluten ingredients.
---
Rated
3.76
/
5
Based on
25
customer reviews.
very great product and fast service.. loved it .. ordering a few 1kg bags soon....
Fantastic, taste is great. Bonus that it didn't upset my stomach so good for people with digestion sensitivity!!
Very good
Trial formula flavours were okay (tried Chocolate and Jelly Tip), but the thick frothy consistency was not good. Mixed well in the wave shaker, no lumps. Some gritty texture as expected with pea protein, but seemed smoother than the previous formula. Can't get past the thick frothy consistency though, makes it a bit hard to drink. The search continues...
I had each flavour with the recommended amount of water. Each flavour when mixed with the super foods super blend tasted vomit-inducingly bad so as a general PSA, don't do it. Also the pea protein froths up like no tomorrow so every time you drink it you basically end up gulping air at the end which leads to you feeling bloated for a couple of hours and burping to get all the air out of you. Not particularly pleasant and would prefer it to froth up less. The rest of my review will be my impressions of each of the flavours I tried.

Double Chocolate - Tasted fine, more or less what you'd expect it to taste like.

Vanilla - Nope. Hated this one. Tasted almost like unflavoured pea protein.

Jellytip - Not my favourite but its alright. Jellytip flavour was subtle, probably would taste better without the backdrop of the pea protein but what can you do.

Lemon, Honey, Turmeric - Bizarre. Not really for me. Basically tastes like lemon and turmeric with very little honey.

Peanut Butter - By far the nicest flavour of the bunch. Peanuts and pea protein actually taste nice together.

Overall because I use the Super Blend in my shakes I can't use the pea protein but if you don't use the Super Blend then there are some decent flavours in there so long as you don't mind the frothing.
jelly Tip flavour was okay, nice and subtle but probably would be nicer with Whey as creamier. Pea protein is just too gritty for my liking.
Had a bad flavour to it, I couldn't finish it. Sad cause I love the hemp protein one so much and it's delicious so had high hopes for the pea protein
Product quality is as expected, however did not enjoy this flavour so glad it was only a sample size.
Flavour is ok, but was overpowered when i put into a smoothie. Nice taste when its shaken on its own with water/milk
Still really great service and fast shipping but didn't like the flavour of the new vanilla formula as much as the old one... didn't notice much difference in the texture either unfortunately.
First time trying the pea isolate for me. I didn't like it as much as the whey products, and you really do need to sample the flavours as some worked really well, others did not, and I think that these ones really come down to personal preference.

It mixed really well, and I didn't have full on grainyness, but it is different to the whey products. I'm glad that NZ Protein does the samples, lets you try before you buy the bigger packs.
Easy to mix but taste just wasn't my cup of tea.
Really didn?t like this. It was super gritty and tasted like paste. Didn?t mix well with water and no amount of fruit could save it. NZPROTEIN REPLY - needs more water than with whey. Mixes very well but you need to add more.
Maple syrup was incredibly sweet! A bit too sweet for me. Tasted like I'd poured a whole bottle of maple in there haha. I do love the other flavors though! They are very hyper sweet though.
I got a bunch of sample sachet to try all the different flavours. As pea protein has a unique taste and slightly grainy consistency, I struggled to drink the protein shakes by themselves (other than the salted caramel flavour), but found them to be okay in smoothies. That being said, this is by far the best pea protein I have tried compared to other brands - they are definitely not as sweet/?fake?, there is no unpleasant lingering aftertaste, and they are not as grainy. The service was incredibly fast (ordered Saturday night, arrived first thing Monday morning) and is a fantastic price for the amount of protein you get per serve. I would recommend to anyone looking to explore this route or wanting to replace pea protein they currently use.
AMAZINGLY quick delivery and really great product, love that you can "try" before you buy - what a great idea! AND great tasting Whey Protein, the Whey Isolate was also great tasting, but not as thick as the Whey - but they do tell you this in their blurb. Have not tasted the Pea Protein yet -----
I tried the maple syrup flavour and it was really good. I added one scoop (half the sachet) to my overnight oats, it gave them a slightly sweet maple flavour but not too overpowering. Will be buying the big packet next time.
Nice flavour, but taste is a bit funny.
Great taste and seems to be the least expensive on the internet to buy. I definitely will be buying a bigger container. Excellent value.
My favourite pea protein on the market!
Nice flavour. Not as grainy as other brands I have tried. Nice with water or nut milk. Very reasonably priced.
Great tasting, enjoyed the opportunity to sample the products. Only criticism would be that the sachets explode when you open them because they're so full! Not a bad problem to have, just worth noting. Will be buying 1kg!
super quick dispatch of the product, arrived next working day - made my protein shake as I usually would (water, ice and one banana) This is far nicer than the Clean Lean Protein that I have been using, no gritty texture and the shake is nice and thick. love to support an NZ company as well, will be buying a larger quantity! thanks so much
Great tasting, mixes well and super fast arriving the day after I ordered! I also only ordered one but got two!!!! Will definitely be getting a 1kg of this after trying the samples. Thanks so much NZ Protein!
It tasted a bit strange but not unpleasant. Works well in smoothies. I like the chocolate flavour best.