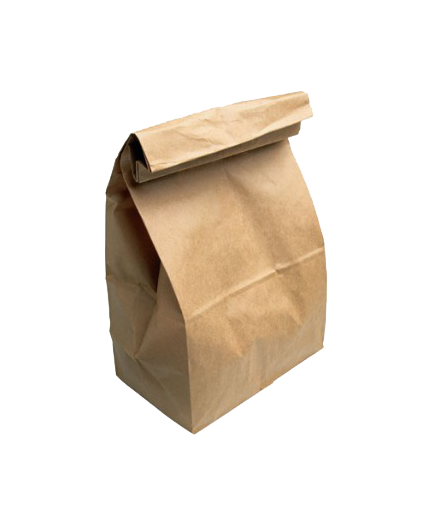 Protein Powder Bulk Deals
We Can Pack any of Our Powders Into Larger Quantities for You.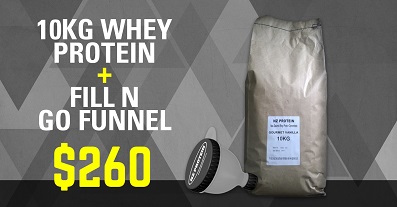 We are now stocking 10kg NZ Whey Protein sacks in some of the most popular flavours, contact us for details!
Buy in Bulk and Save
NZProtein can pack any of our products into larger bulk quantities such as 10kg, 20kg, or more.
We can flavour it in any one of our great tasting flavours, or can leave it natural unflavoured if preferred.
We hold some in stock, otherwise bulk quantities can be custom packaged when batches are manufactured (so there may be a short lead time).
Contact us and we'll give you a price and lead time (if any). Make sure to tell us how much you want, which area you're in, and which flavour(s) you're after!
---
Rated
5
/
5
Based on
15
customer reviews.
Dave/NZ Protein supply a great product and it always arrives at something just short of the speed of light. Regards, Jason.http://intensifire.co.nz/
I really can't fault this product. Shipping was very fast, and the powder tastes very good too(a little sweet for my liking, however, it will suit most people).
[The chocolate whey is] amazingly outstanding, not just the taste but also the way it's helping me to gain lean muscle mass is amazing thanks man
Both the company and its products (specifically Gourmet Vanilla, Double Chocolate and Dark Chocolate) are absolutely fantastic. I cannot recommend NZProtein enough! I placed my order at 3pm and received my order at 9am the following morning, talk about first class delivery service! The Whey Protein itself is the BEST on the market, it is the cheapest and has the smoothest texture and the taste is just sublime! I am still unsure as to why anyone buys protein from anywhere else because NZProteins products literally sell themselves. If you want a perfect tasting Whey Protein, with quality service look no further.
It all arrived yesterday and I've already had some. Tastes amazing and was such a great deal!

Thanks so much for your amazing service and your fantastic product. I will recommend nz protein to EVERYONE! !

Go NZ made!! (Leif)
Tried for a few days now and you are right it is one of the better tasting vanilla proteins I have tried. Not over powering but strong enough to have good flavour. Most satisfied, Cheers. (Andrew H)
Just a quick note to say thanks for the quick and gr8 service i received from you !!!
Happy with the products i bought .. enjoy the lite not sickly sweet flavors , very easy mixing and how the shakes are not heavy and gluey etc like some proteins mix up .
SO : considering the price is the best I could find after quite a bit of time on the internet ... overall... quality , service , etc etc i cant find any faults at all .. quite the opposite !! ! 10 out of 10 !
Thanks you ll be getting another order once i v finished the 16 kg of protein i now have :-)
(Jeremy)
Emailed and got a great deal on some shakes. Quick replies and delivery, products are good, keep it up!
Brilliant service mate, was on my doorstep this afternoon, after payment was made that morning. Its service like that, that makes people come back for more. I know a lot of people in the bodybuilding industry that I will be recommending your products and company to. The prices speak for itself and there are a lot of people out there working there ass off at the gym but just cant afford those supplements for extra gains and you have covered it all. Keep up the great service!!!
Excellent to deal with and fast freight.. I ordered Double Chocolate mixed extremely well and the flavour is pretty dam good.. Will be sourcing all my Protein from here from now on..
Got a 10kg chocolate whey and it is amazing. Very happy customer, will be returning here for all my supp's
Great taste and mixes easily.
Great mixability, not too frothy when shaken, not too much volume when mixed with apples, berries etc. Nice economical packaging. Great quality whey, especially the WPI! It's been a long time since I've had WPI like this. Great price too! You can be sure I'll come back for more with this kind of quality and price! (By Saadi)
Awesome deal and loving it!!!!!
Great value great tasting, best vanilla flavoured whey I have ever brought. Will be buying more when I'm out.