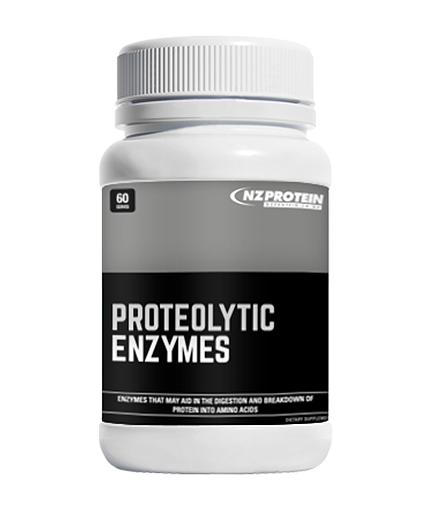 Proteolytic Enzymes
Can Aid in the Absorption of Protein.
Protein Digesting Enzymes
The role of proteolytic enzymes is to digest and breakdown proteins into amino acids which can then be used by the body to repair tissue and build muscle.
Enzymes help to greatly speed up the rate of chemical reactions in the body. The digestive system uses enzymes to break food down to small molecules which are absorbed in the bloodstream.
Athletes, bodybuilders and those losing weight typically consume higher amounts of protein than the average person.
This means that the digestive system may need to work harder. If the body cannot produce enough digestive enzymes then food and protein cannot be digested properly which may lead to ill-effects such as bloating, flatulence, and food intolerances.
This product is therefore designed to support digestion and absorption for those who consume high levels of dietary protein.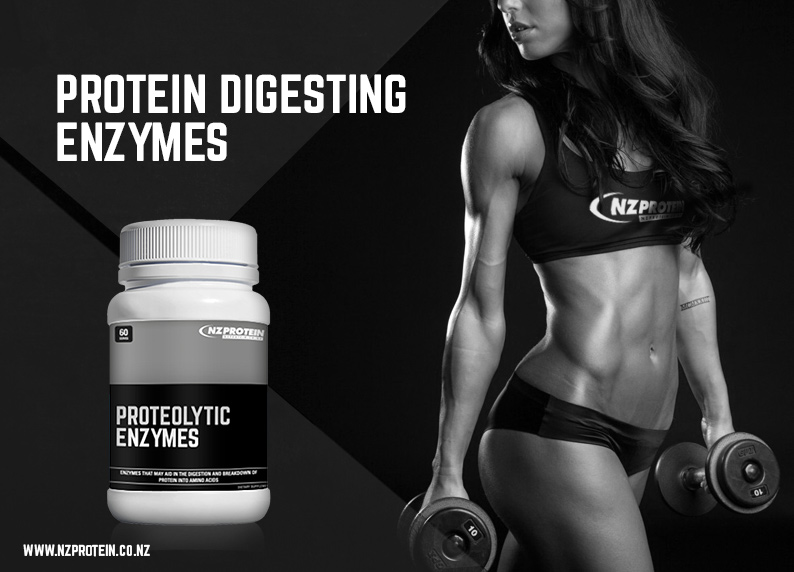 Directions
Take 1 VegeCapsule 3 times daily with food and/or with high protein meals. 60 servings.
---
Rated
4.22
/
5
Based on
9
customer reviews.
Awesome product. Does what it says
Works extremely well for digestion and protein synthesis.
Had hardly any affect
Digestion feels much better since taking these. Highly recommend
Not sure it's doing anything but I'll keep going with it
Great product! great service! Thanks
Helpful to have help to digest proteins
Early days, but this product seems to do what the label says it will do in terms of helping my body breakdown protein better. I've certainly noticed an improvement in my digestion.

I was quite impressed how quickly my delivery arrived too, especially in these COVID-19 times.

Will most likely order this product again and recommend to others.
Excellent protein powder and enzymes will by again
Serving size: 1 VegeCapsule
Servings per pack: 60
| Name | Ave Quantity Per Serving | Ave Quantity Per 100g |
| --- | --- | --- |
| Protease | 120mg | - |
| Bromelain | 50mg | - |
| Papain | 14.3mg | - |