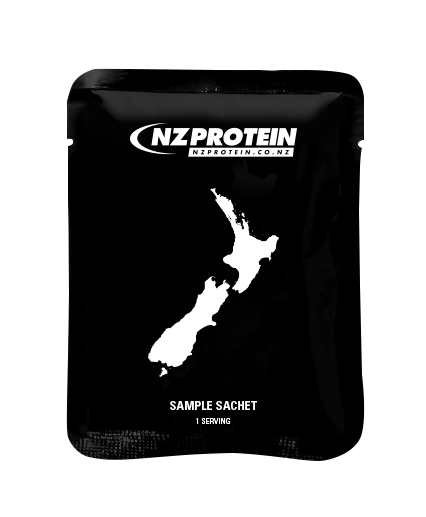 Rice Protein Sample Sachet
Very Hypoallergenic Plant Based Protein.
NZProtein's Rice Protein is a very hypoallergenic plant based protein powder that makes an excellent alternative for vegetarians, vegans, and anyone with a sensitive stomach - whether lactose intolerant or allergic to dairy.
It's extracted from brown rice using enzymes which separate the protein from the fats and carbohydrates.
This results in a protein powder that has an excellent amino acid profile and low carbohydrates and fat. In fact, it contains all of the essential amino acids and is a complete source of protein.
Gluten free, dairy free, and hypoallergenic
GMO free
High protein / low carbs & fat
Contains all of the essential amino acids and is a 'complete' protein
Comparable with whey for muscle growth and repair
High in Branched Chain Amino Acids (BCAAs)
Mixes easily
Can work in baking applications
Directions
Rice protein is not instantised but it still mixes easily in water, milk, or your favourite liquid without lumps. It can be mixed in a handshaker or with a spoon. (Remember that it's always best practise to add the liquid before the powder).
Each sachet contains one serving (31.25g). Rice protein mixes thicker than milk proteins and has a natural grainy/chalky texture. Add the entire sachet to 250ml or mix in a blender with fruit. Also works in various baking applications.
Supplement Information
For more information on the rice click here.
Please note that this product is processed in a facility that also handles milk, egg, soy, peanut, and gluten ingredients.
---
Rated
2.5
/
5
Based on
2
customer reviews.
Doesn't taste nice was to be expected. I have a very sensitive stomach and it didn't set me off so I'm thankful I have found this product overall.
Unfortunately I found this product really unpalatable in a smoothie. I would consider using it in baking but will not be using it in my smoothies. NZPROTEIN REPLY: rice protein is super hypoallergenic and recommended for those who can't have pea protein. It's grainy in nature and more difficult to drink that pea (but this is why we have samples right)? It does have a good amino acid profile.