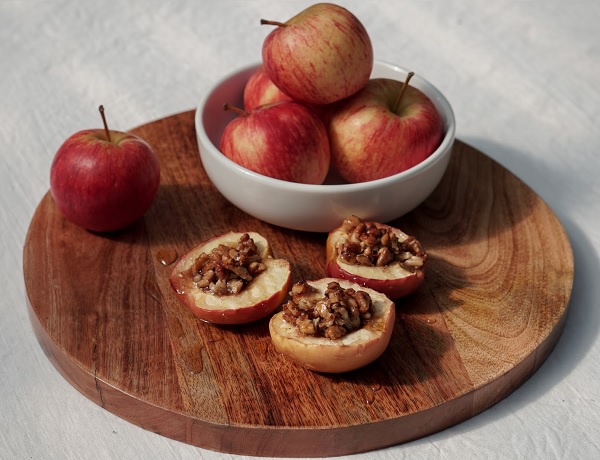 An alternative, deconstructed apple crumble; perfect for breakfast or dessert!
Ingredients
• 2 Apples, cut in half
• 1/4c Roughly cut walnuts
• 4T NZProtein Collagen
• A pinch of salt
• 1/2t Cinnamon
• 2T Maple syrup
• 2T Coconut oil
Topping
• NZProtein Peanut butter
• Water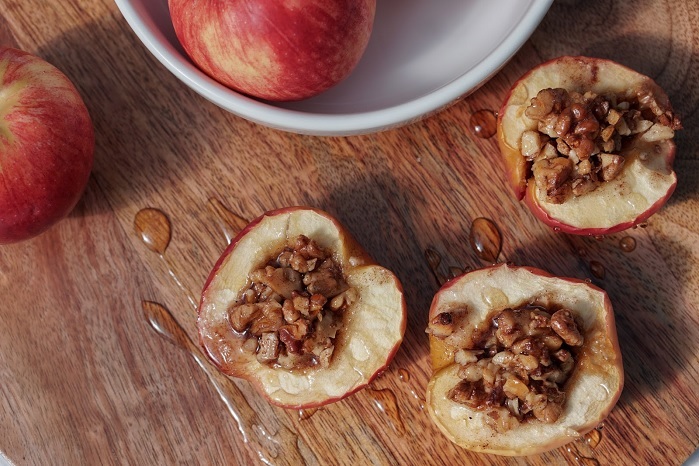 Directions
• Preheat the oven to 180oC and line a baking dish.
• Scoop out the apple cores and a little extra, making a well for the filling
• In a small bowl, mix melted coconut oil, maple syrup and collagen until combined. Add in walnuts
• Evenly divide into each apple
• Place apples in the baking tray and bake for 25 minutes until the topping is lightly browned.
• Drizzle with a generous serving of NZProtein peanut butter mixed with water
• Enjoy them warm!