A sweet little snack to tackle cravings with the added bonus of nutritional goodness.
Ingredients
- 1/4 cup chia seeds
- 1 ½ cups water (they swell faster when the water is warm)
- 2 scoops protein (I used chocolate whey)
Toppings – additional
- 1 slice orange
- 1 tsp grated orange rind
- Dark chocolate square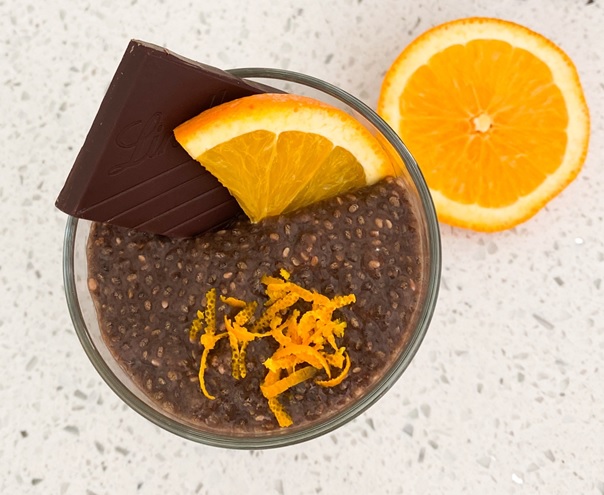 Directions
1. In a bowl mix water and protein until fully mixed with no lumps or powder residue (I used warm water as it makes the seeds swell faster).
2. Add chia seeds and stir as they swell to ensure there are no clumps.
3. Once the seeds have soaked up all the water, pop in the fridge to chill for an hour or serve straight away depending on preference.
4. To serve add slice of orange, orange rind and chocolate square for the perfect balance of flavours!