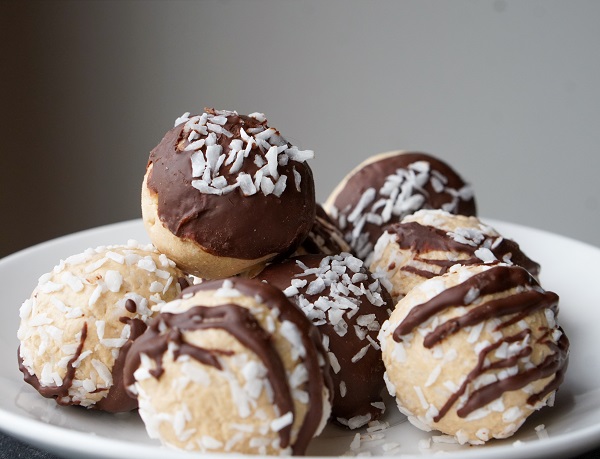 Ingredients
1/4c Unsweetened desiccated coconut
1/4c Coconut oil, melted
2T Coconut flour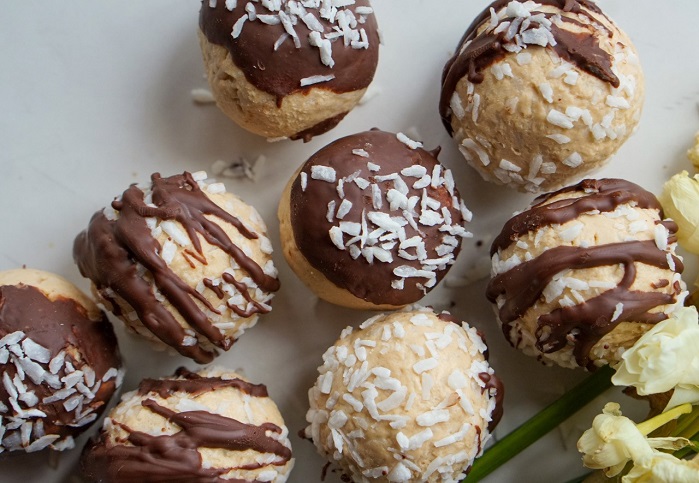 Directions
Add all the ingredients into a bowl and roughly mix.
Add in the melted coconut oil and combine.
Roll the mixture into evenly sized bliss balls.
Place them into the fridge for 3 hours or freezer for 1 hour to set firm.
Optional: Before you set the bliss balls in the fridge or freezer, melt 2T compound chocolate/chocolate chips with 1/2t of coconut oil in the microwave for 30 seconds at a time until smooth. Drizzle over the bliss balls and serve.