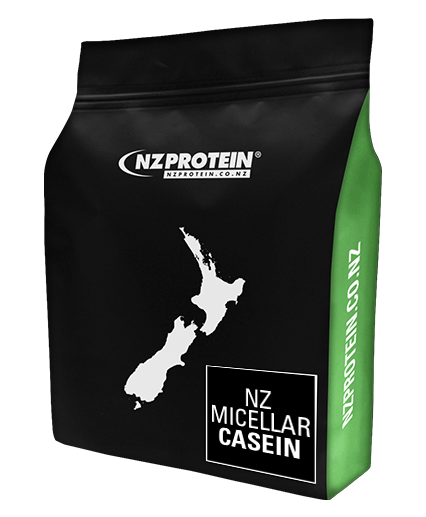 NZ Micellar Casein 1kg
Slow Digesting Protein Source.
Micellar casein protein is one of the many supplements we offer at NZProtein.
We have recently reformulated our product so now it tastes even better than before!
Micellar is the most popular form of casein and is known as a slow digesting protein.
Casein protein has a number of functions including recovery, muscle growth and improved health. Read below to learn more.
Casein vs Whey Protein
Milk contains two different proteins; whey and casein. The main difference between the two is the rate at which they are absorbed by the body.
Whey is digested relatively quickly whereas casein is a much slower digesting protein.
Both types of protein have their place in a healthy diet however it is ideal to consume them at different times.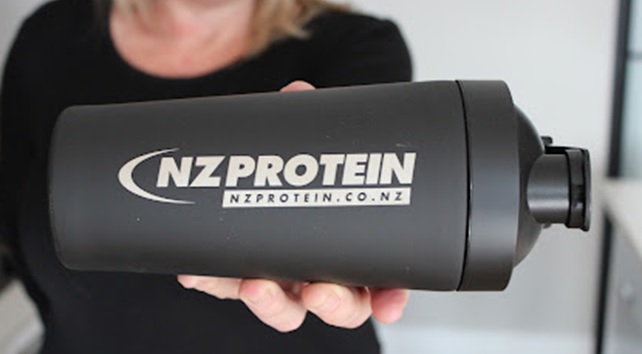 Benefits of Casein
Casein is a complete protein meaning it contains all of the essential amino acids your body requires.
The most important amino acid for stimulating new muscle growth is leucine.
Studies recommend 50mg of leucine per kilogram of bodyweight daily if your goal is to build muscle.
Our casein contains approximately 2400mg of leucine per serve meaning it is a suitable supplement for those looking to increase their muscle mass.
Additionally it contains only 114 calories per serve.
This makes it a great option for those who are trying to lose fat and retain muscle.
Casein also contains nutrients like peptides which support the immune system and have a range of positive effects on the human body.
Studies have shown casein can also help to reduce high blood pressure and even lower your triglyceride response after a meal.
For the majority of people, casein is an excellent supplement to improve muscle gains and help you maintain a healthy body fat.
Digestibility
Digestibility refers to the proportion of amino acids available in the bloodstream after consuming food.
Animal proteins, like casein, have a digestibility of around 90% whereas plant proteins are around 45-80%.
This means your body will easily absorb the protein and hardly any will go to waste.
Night Time Protein
As mentioned above, casein is often referred to as the 'slow digesting protein'.
For this reason it is typically consumed before bed. The rationale is that doing so will reduce muscle breakdown while one is asleep.
When your body has a sustained supply of amino acids, the chances of muscle breakdown significantly diminish.
If you plan on going for a long period without food, a serving of casein protein would be a great option to have before doing beginning your fast.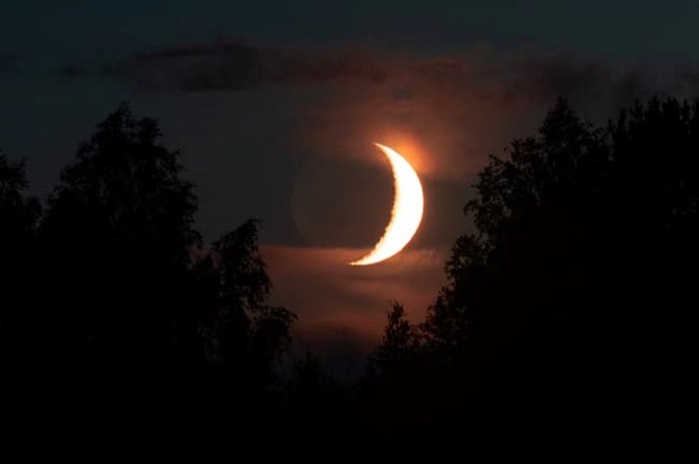 Made in New Zealand
Like our other whey proteins, casein is made from New Zealand cow's milk.
New Zealand dairy products are widely regarded as being high quality.
Our cows are pasture raised and grass fed. It is well established that grass fed cattle produce more nutritious milk compared to factory farmed.
Consuming New Zealand made protein not only supports the local economy but is also better for your health.
If you are interested in learning more about why New Zealand made protein is superior click here.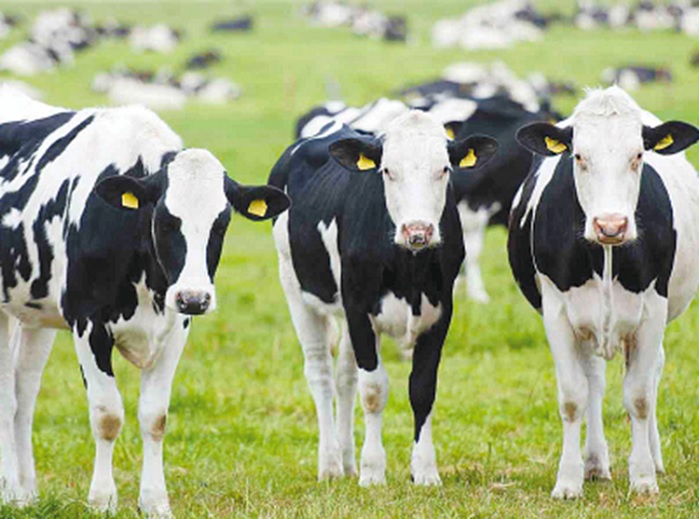 Taste, Texture & Mixability
We stock gourmet vanilla, chocolate and unflavoured options of micellar casein.
According to our reviews they all mix well in either water or milk, taste great and can also be used in baking.
Blending 32g with water and ice is an easy to make a scrumptious milkshake.
If you get bored of drinking shakes, there are a range of exciting casein recipes to try. The unflavoured option is perfect to add to baking without affecting the flavour profile.
Alternatively you could stir the chocolate flavour into greek yoghurt and make a high protein chocolate pudding. The different uses for casein are endless.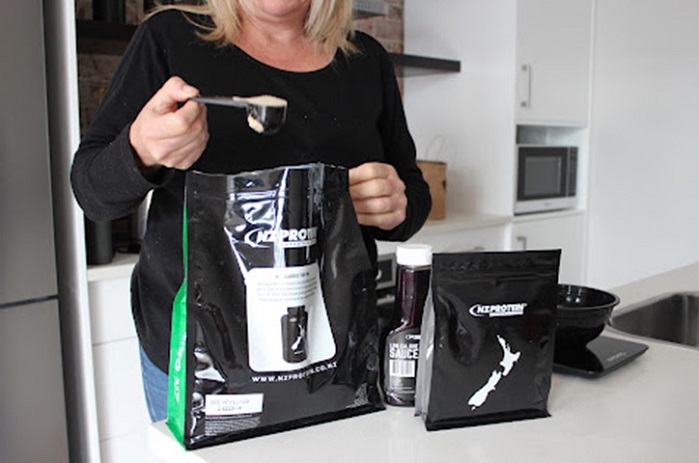 Side Effects
Unless you are vegan, dairy intolerant or need to eat a low protein diet due to kidney/liver conditions, there is no reason you can not consume casein.
Casein protein is safe for human consumption. Some individuals may be sensitive to lactose and experience some bloating however the majority of people will have no issues consuming 1-2 servings daily.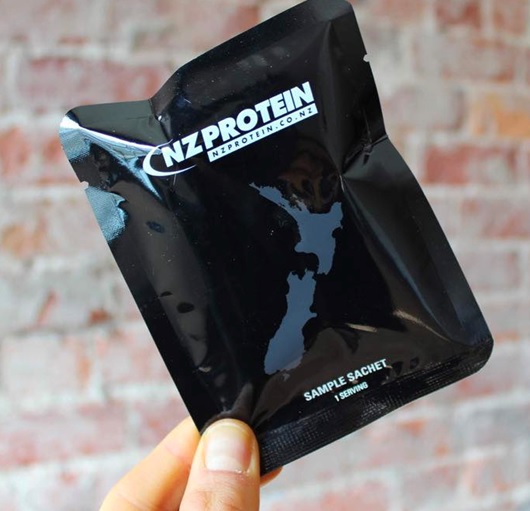 Conclusion
Casein protein is not only nutritious but very convenient.
At only $36-$45 per kilogram, casein prevents deterioration of both muscle and your bank balance.
It is easy to use and makes for a delicious pre-bed snack.
If you currently struggle to meet optimal protein requirements or want to prevent muscle breakdown during a dieting phase then casein would be ideal for you.
Recipes
Here are some of our favourite casein recipes. We are always updating this list so keep checking back for more in future!
Please note that this product is processed in a facility that also handles egg, soy, peanut, and gluten ingredients.
---
Rated
4.66
/
5
Based on
168
customer reviews.
Great quality product. Perfect for baking and smoothies.
Great product. Mixes easily and tastes delicious. Excellent choice when fasting/dieting/sleeping to give a slow releasing protein source. I have a scoop each of Casein and Whey, with Creatine (of course!), in water each morning. This gets me comfortably through the morning and my lunchtime workout. I have the same at again at night. This has helped me drop fat while also maintaining some strength gains.
I love NZ Protein casein. Have it everyday for breakfast either In porridge, Bircher mussel or yoghurt.
I drink vanilla and/or double chocolate mixed with soy milk after morning run, which tastes so nice. I will surely keep buying this product for the best source of protein.
Great tasting night time protein. Chocolate tastes great, Mixes well and tastes like dessert. Quick contact and shipping from NZ protein. Definitely will buy again.
NZ Miscellar casein protein powder mixes well, and is affordable. No frills, just pure product. I order the unflavoured as I want the product as unadulterated as possible, rare to find nowadays!
Great taste
I drink double chocolate flavour with soy milk which tasts so good, so I will definetly repeat the order together with vanilla.
-Lean, high protein, with a reasonable price.

- I purchased unflavoured to mix in with my smoothie, so I didn't expect an excellent taste itself (Personally 6.5 out of 10)

- Tiny bit of full-filling however my huge stomach doesn't mind lol...

- Quite easy to be mixed with no lump in my bottle

Generally its high quality and worth it. I will definitely repeat purchasing.

I would suggest to purchase flavoured ones for better taste if you wish to drink it by itself.
It's yummy
Good choice for night time protein. Unflavoured probably better in recipes maybe but ok taste. Haven't tried the chocolate yet so can't really comment on flavour.
Great product, very fast delivery
Great product as usual.
I ordered 5 bags of this in vanilla, and 5 bags of the isolate in banana.
Flavor, consistency, price: all on point as always.

Only complaint is, I wish they would have the nutritional information listed for a 'level scoop' instead of a 'heaped scoop'.
'Heaped' is pretty subjective, and I imagine a lot of people using these products are trying to accurately record their dietary intake as I am.
A heaped scoop also means a mess getting your protein out of the bag, made worse by the hollow part on the bottom of the scoop which gets powder stuck in it easily.

It's a very minor nitpick in an otherwise excellent product.
really enjoy this product Thanks dave
Powder is well priced however it does not taste as good as Musashi High Protein powder and has more static, so harder to transfer to a plastic container. NZPROTEIN REPLY: that's a different product, you can't compare whey to casein.
I like the product. Gives that sustained energy to go through the day!
Thought I'd try this after really enjoying the whey isolate. Really pleased with it - have got each flavour and they are all great. Mixes up and thickens really nicely. Will keep buying this as well.
It is the first time we buy casein and we are really happy with it. Both flavours, vanilla and chocolate, are really good. We mostly use it for our banana breads and muffin. :)
To add to my previous preview. I think it would be great if the flavoured options had better ingredients, especially the sweetner.
I'm finding this very helpful in raising my protein. Tastes way better than pea protein. I appreciate that my order arrived very quickly.
Got the vanilla flavour.
It's great, mixes well and fills me up better than whey.
Flavour is good, kind of reminds me of vanilla creamed rice.
Texture is thick and creamy, even when mixed with water.
Great taste.
Easy mixing.
Makes a great casein pudding at the end of the day for a slow release protein hit overnight. Way (whey?) more filling than whey so a good option when cutting as well.
I love this protein. Minimal ingredients, great quality and great flavours
Very good price, alright flavour like a 6.5/10 flavour in my opinion, but for the price definitely worth it.
Great flavor, easy to mix.
First time trying Casien, found it doesn't mix as well and has a gritty texture, but seems to adding to some gains
Mixes smoothly and tastes good! I'm a bit of a sweet tooth so could do with a more sweet creamy vanilla taste, but a bit of sweetner and milk mixed in does it good! Great value for a great price
Easy mixability with a smooth consistency , great added to any night protein drink for the regeneration to be done while you sleep.
Awesome versatile product.
One of the best caseins I've tried. It solubilizes well and does not foam up as much as some other brands I've tried. I like to let it sit for a while and eat the foam with a spoon before drinking the liquid.
Amazing stuff easily mixes, works well on my stomach, love that there's no nasties n soy products added 👌
Best peotein in New Zealand, and one of the best I have ever tried!
Very tasty, and made my Shake froth up more than usual
Fantastic product. Tastes great (Vanilla)- love a good hit of protein. Very fast shipping- orders are usually picked and packed within hours! I'm a repeat customer.
Bang for your buck!
Absolutely LOVE this casein! NZ Protein has the most affordable casein around and it has an awesome taste and texture! Haven't got sick of it yet and I'm buying 1kg a week! Highly recommend.
The texture with milk is delicious, with water not so much, but very easy to drink. Not massive scoops for the same amount of nutrients as other brands.

I had picked up from their warehouse, staff were friendly and helpful.

Will be purchasing more shortly and trying the range further
Nice and creamy, great for making pro-oats!
Great protein good price. Not bad taste.
Great taste and mixes brilliantly
Unflavoured Casein. A flavour that works in both savoury, and sweet meals. Cheesy in pasta, creamy in hot chocolate. It generally behaves well in stew, when mixed with oil before any wet ingredients are added.

Interestingly; A bag from the current batch I'd been using (221100-0) for stew and hot chocolates began clumping into soft cheese that had a stretch comparable to mozzarella, although much weaker as it tore quickly. It did this in stew, but not the hot chocolate. This bag was unlike another bag from the same batch. If you happen to find a bag like this, it could be useful for making cheeses, but it sticks to my steel spoon, which I didn't like having to clean.
Excellent product. I use it in smoothies, overnight oats and baking. Lovely smooth texture and delicious vanilla flavour.
Love the micellar casein at night or to help feel full while cutting. Needs to sit for 15 minutes or so post mixing.
Would have given 5/5 except the seal on the bag was unsealed when it arrived, this caused a puff of protein to air out and cause slight bit of difficulty closing seal for about a week after. Product looks and tastes great--the flavour is remarkable.
Good flavor
I would give it 5 stars if it weren't for the non-nutritive sweetener. I didn't realise I bought vanilla flavour and was disappointed when I saw it had sucralose in it. Not quite sure what to do with the stuff now. Might just use it as a back up. The delivery was really good and quite happy there are no other filler type ingredients in there. Would be great if they did a vanilla flavour that was not sweet and we could add our own sweetener of choice.
Use this for overnight oats. Works great and creates an awesome overnight oat meal/snack.
By itself it's standard affair. Tried mixing with regular whey and it ended up being really thick/bubbly. Recommend using it for overnight oats, or shake if you are so inclined.
I purchased first time, Very good unflavoured taste, will buy it again.
Great product. Awesome customer service.
Love this clean casein! Bought multiple times, use it in everything possible! A good slow digesting protein
Love this product....have a night time drink with rooibos chai tea, my NZ protein, hot water and a splash of oat milk....better than dessert!
Have a 4 because it could be a bit less sweet!
Love this protein powder.I use it in baking and it makes beautiful protein cookies,a glorious thick protein mousse and does not cause in gut issues.I love the vanilla flavor,the creamy smooth texture and the simplicity of the product.
Wife and I love this, ver tastey.
Such an easy way to add protein into my day. Love casein as it's whole protein.
This is delicious added to milk and heated in the milk frother. A great way to get in extra protein.
Great taste (vanilla) and value for money. Doesn't clog when mixed in a shaker and has a light almost fluffy consistency which makes it easy to knock back. Also mixes really well in a smoothie.
Excellent product. Great taste. And it arrived the next day even though I'm rural! Will def order again
Blends well on a smoothie and tastes good. Not too sweet, just right.
I'd like to correct my previous 3 star rating because I absolutely love this stuff now. As a shake, it's not the best with the grainy texture but added to Greek yoghurt and porridge it is absolutely amazing. Thickens it up nicely to a creamy dessert. Highly recommended.
Excellent protein for the athletic guy with a high metabolism trying not to lose bulk. I surf for 1-3hr sessions and the muscle recovery with this product is excellent.
I would give it a 5, but it seems every time I order a new bag they seem to put their protein prices up another 2-5 dollars, I've noticed NZ Protein seems to raise their prices far more regularly then other suppliers, I know there is a shortage, but I know bits not that bad, if they keep putting the prices up I may have to go back to my old supplier. 😕

On a good note I quite like the grainy slightly thicker texture of this casein, , the chocolate, is good but not not as sweet as the whey, the vanilla flavour took a while to get used to, but it actually grew on me .😊 NZPROTEIN REPLY: we're really sorry, the price of casein doubled on us overnight. Everything is inflating really fast at the moment :(
Long time consumer of the plain unflavoured NZ protein whey and I love it - add a small amount of cocoa powder and it's very drinkable. This is my first time trying the casein (also unflavoured with cocoa powder added) and it's not very nice. Weird dusty texture and odd taste. Should be OK with half whey half casein + extra cocoa though! Service and delivery amazing as always.
Normally get Vanilla which is incredibly good but due to not being in stock opted for Chocolate and found the chocolate flavor not very nice and no matter how much water I put in the shaker I can't get the grainyness away. NZPROTEIN REPLY: sorry, due to shortages we did have to use an alternate casein (mentioned above). 2022 will be a year of shortages.
Really light and easily mixes into cold water in a shaker. Tastes good too. Can't fault it.
Great product, mixes OK in a blender.
Taste is good.
After purchasing the whey isolate and enjoying that I'd though I'd give the casein a go. Did not enjoy this at all, way too grainy, not a good texture.
Terrible flavour, what a waste of money
Excellent products and excellent service. FIVE stars :)
Terrible grainy product that does not mix well. Until the protein is better quality, save your money and buy a different casein.
Always my go to and has been for years.
NZ Protein - here's a thought - how about a members rewards scheme for those of us that have been loyal over the years.
You could accumulate points from purchases which are added to your member account which in turn could be used as discounts or to purchase items from your site?.

Cheers
Craig
Great product, love the minimal packaging option, and the delivery speed is amazing!
Have this every night, like choc mousse.
Great protein and great service. The choc and vanilla casein makes a great dessert before bed or a great slow digesting protein source in general.
Delivery has also always been top notch for all of my orders.
Excellent product at a fantastic price. Very quick delivery.
This casein from NZprotein is always my go to in chocolate or vanilla. Great stuff.
Product quality is good and delivery was fast enough. Good flavour. Mixes well. I will buy it again:)!
I found this more watery and not quite as tasty as the Whey Protein. My husband found it better and more filling!!
Not easy to find unflavoured protein, let alone casein. Very happy with this one, I've recommended to others and will buy again.
Pros:
+ straightforward casein protein, no junk sweeteners added
+ very fast shipping
+ nice understated branding
Cons:
- powder is a bit messy and dusts everything when I open/close the package
- bag coming apart
I blended it up and drank it straight away and was, frankly, concerned because it tasted very powdery. But I left it for sound 20 minutes and by then it had dissolved and tasted delicious and filling, leaving me with a nice, full feeling.

10/10
Great like all NZ protein products
great products and prompt delivery. super reliable. repeat customer here.
Tastes great
Really like the taste and texture. Having every night at mo.
Good vanilla taste. Slightly thinner or lighter than whey, but it improves mixing with milk if you like more creamy taste. It mix well in cold water/milk. I love it!
Good Taste and value for money. Ordered and received delivery next day. Thank you!
good product and good price just not so tasty with water while on keto. off keto now and tastes good with milk.
I have been going through the vanilla casein 1kg /month as I use this everyday and in baking.it thickens things beautifully and is smooth and creamy.love it
Easy to mix, tastes great makes a yummy iced coffee
The double chocolate one tastes great and mixes perfectly. Great source of protein.
Just like choc mouse!!!
Very good. I've started drinking my protein shakes 2:1 (casein:whey), naturally in milk the protein ratio of casein:whey is 4:1. Drinking whey by itself makes me feel sick from the rapid amino dump, casein slows digestion down and prevents the whey associated nausea. Casein seems difficult to find in NZ. Very happy with this one.
quality product.
Vanilla taste is subtle and not overly sweet. I have it with natural yoghurt, oats, fruit and sometimes cacao powder. It makes it almost a mousse type consistency. The powder is similar texture to custard powder. Keeps me way more satisfied than whey protein I had been using. It's my new favourite. Will definitely repurchase 😊
Great product!
Easy to mix, tastes amazing, nice suttle vanilla flavour, goes well with a coffee hit. Yummo
Taste is alot better then what I thought! Vanilla tastes good in both milk and water and chocolate just tastes good in milk
Nice tasting, mixes well and stays fluffy
NZProtein are always my go to, love the products and the price. Wish you'd offer larger discounts for over 10kg of protein purchases in 1 transaction. NZPROTEIN REPLY: email us!
Have been using the Casein protein for a long time. Is the most palatable Casein around. Service is always efficient with NZ Protein and ordering is really easily. Highly recommend!
Nice thick heavy protein to keep you full longer, I'm not a fan of the texture, but the vanilla taste great, and i prefer my protein from grass fed which is why I shop at NZ protein! :)
Perfect for bedtime, mixes well, I like to add this to Anchor Protein Plus Milk and some ice.

Flavour and texture is as expected for this type of Protein.
Good! I like that it has no flavour so I even use it in baking or my homemade nut bars. As shake, it dissolves nicely and is creamy. I added some milk drops to add the flavour I like.
I use this both as a protein drink and mixed in with oats and it works well for both uses.
Only downside is a very mild flavour but this can be fixed by mixing with other things and not the end of the world.
Great product. Mixes easy and tastes great.
Taste is a bit light but mixes easy and has good value!
The chocolate flavour tastes great, and goes down well. Will definitely be buying again.
Super speedy delivery. Works great for keeping appetite at bay. Happy to be able to contribute to tree planting while taking this supplement.
Good taste an mixes well with water
I have been ordering Casein through NZ Protein for a while now, a fantastic product and consistently amazing service by the team. Delivery is normally the following business day and I'm in Christchurch. Although I enjoy this product, I am very excited for the arrival of their cleaner Casein. Can not recommend this product or the team more. 🙂
I love the casein best recommend to everyone. Awesome fast postage. I have also convince my colleagues to order your products thank you
This is good. Solves easily in water and has a thick and creamy consistency. I mainly use it in my home made nut bars but tried in a cup of water. Thumbs up from me.
This product is brilliant and great to support NZ made, my third time ordering. Helps keep my protein intake up while pregnant, no artificial additives or fillers. Easy to bake with and add to my children's porridge or smoothies. I also ordered early morning and it was here by 4pm! Keep up the great service NZ Protein.
Best value for money protein and good tasting product. Ridiculously fast shipping.
Good taste, but Double Chocolate is too sweet for my taste.
Very nice product
Fine I think. Mixes well. Taste nice
Love love this product and great being able to purchase a big bag ☺️
When I opened the package I thought it didn't look like 1kg as the bag wasn't that full. I weighed it on some scales multiple times and it was only 700g when it was meant to be 1kg. Flavor is not bad but it does have a bit of a gritty texture especially when mixed in just the shaker. I recommend blending it up with some fruit for a smoothie where it isn't as gritty. NZPROTEIN REPLY: have tried to resolve this but contents of pack have been emptied into refillable tub.
I use this for post workout shakes and baking. It's SOOOOO much better than whey for cooking, as it makes things creamy rather than drying them out. Try 2 scoops in your postworkout pancake batter! It's the best muscle building protein that I know of.
Good flavour, reasonable consistency for a protein powder, a little gritty but not awful. Creamy and tasty, easy to drink, and feeling full for many hours later.
A quality protein at a reasonable price. I find my recovery and body composition have improved while using this product. However, it doesn't mix particularly well (possibly due to the nature of casein)
Amazing
Love this protein powder! Easily mixes in with my morning protein shake. I've tried other brands that have ended up being lumpy when liquid is added, but I have no problem with this one. Unflavoured is truly neutral and doesn't leave any weird aftertaste. Protein shake does feel a bit powdery at the end but I think that is due to the fact that I make protein frappes. When I leave it to melt a bit it is good.
Really pleased with it to help increase protein while pregnant.
Good, clean, high-quality protein, as always, from NZ protein. Has a sound flavour profile, and minimal additional ingredients. Mixes well for casein, and is less-chalky than many.
Tastes great and mixes well. Great product.
Love the natural casein. Easy to ensure I get my daily amount of protein in. Great to add to a glass of milk or some icecream for a good night's sleep.
great stuff mixes well, really stoked
Good taste, dice recovery effect
Great while on a diet and have the spare calories for something to fill you up at night time
Great to have a local made product. "Be local buy Local"
feels good after having it for hours. need to have more of chocolate flavour added to it tho!
Excellent product, excellent service.
Second time purchasing this protien powder, this time I went for the Double Chocolate flavour and it's delicious. Super fast delivery also. Converted to a returning customer!
Mixes fine, really subtle flavour was hoping for a bit stronger but its fine :)
Mixes well, tastes great and the service from the team was tops, one of my bags was burst and they replaced it with no hassle at all. Thanks
Great versatile protein powder to increase protein in baking but still keep food moist. Flavour is subtle and blends into ingredients. Recommend, especially if you want to manage a healthy appetite with a slow release fuel...always speedy delivery and great service.
I LOVE this protein. Mixes so well and just fantastic to turn into a delicious custard dessert. Keeps me full and satisfied
Im a huge fan of your products, NZ based, good tasting and a very good price. Any chance of a Salted Caramel in the Casein range?
Wonderful service, product is amazing, totally recommended and definitely buying again.
Great product, quick delivery.
Great product, tastes good. Works awesome as night time protein specially on days i train super early, i don't feel starving on wake up and have energy to train.
Great tasting. Good clean NZ protein. As natural as you'll ever get!! Mixes well, doesn't cause bloating. I buy all my products from NZ PROTEIN. So reasonably priced too!!
Not the worst casein but definitely pretty chalky texture and not enough chocolate flavour NZPROTEIN REPLY: this texture is the nature of casein. Flavour is always impacted by the texture of the base.
I was bummed when my last supplier of Casein stopped carrying it...but am bummed no longer, since I've found this great product. It's awesome to have unsweetened casein because it cooks brilliantly and can be mixed into virtually anything to increase protein content.

Besides the fine product, customer service is excellent. This was my first purchase here, but won't be my last. Thank you for providing access to such a nice line of products.
Tastes alright and mixes well in a blender. Only downside is it has a very powdery consistency and coats my throat when I drink it which isn't pleasant.
Good taste, mixes well. Great value
Solid product with good taste. Would buy again.
Really great stuff, love that there's a flavourless version so I can put it in any smoothie combo I like. Great creamy consistency and I feel warm and satiated for hours after. Great metabolic booster, would definitely recommend.
Got Double Chocolate: Awesome Value, I don't like the taste but is drinkable and I will buy more when i need it, Would like more flavours to choose from. I think double chocolate should be renamed to just chocolate and a more chocolate flavour be double chocolate...lol
Casein would have to be my favorite Protein Powder. The 2 favors i choose are very tasty and seem to work well for me. My question is will Casein be coming out in others Flavors?
Better use blender and i like to mix a tsp of dark cacao
Tasty :-)
Good product, I blend it with just a small amount of milk and then leave it to set in the fridge so it?s like a mousse when I have it. Double chocolate is yummy
Definitely noticed a difference taking this before bed every night. Really good taste and mixed in water smoothly.
Much better since the sugar content was reduced. It doesn't get any better than this.
The new improved formula has 2/3rds less sugar content to the previous formula. I buy the natural/unflavoured and mix it with a flavoured whey protein, which results in reducing the overall sweetness of the drink.
Super fast delivery. Great quality and great tasting. Just don't expect it to be like whey in a shake! Casein is slow digesting, and behaves quite differently in water. Fun to cook and experiment with.
Fantastic product. Great flavors. Mixes better than any other casein I've found. Delivery and service was top notch as always.
This stuff is amazing. It tastes great and it's versatile. It mixes well with other protein shake ingredients and can be easily turned in to a great low carb desert by just mixing it with a small amount of unsweetened almond milk and clotted cream.
Great product love the flavour super fast delivery and great service highly recommend
Have loved everything I've bought from NZPROTEIN. The casein included! I'd also rather support a local company instead of all the other plastic crap imported into our country! Highly recommend!
In terms of taste. Best tasting casein protein.mixes and tastes great.
This stuff is dreadful. The consistency is powdery and it is unpleasant to drink.
Fantastic product , great value , taste and mixes well. Service is always fast, the product is great and the prices are unbeatable!
Great casein protein. Highly recommended.
On my second bag now, cheapest casein shakes i've found, thanks nz protein.
Click on a flavour to see the nutritional information.
Serving size: 31.25g (2 heaped scoops)
Servings per pack: 32
| Name | Ave Quantity Per Serving | Ave Quantity Per 100g |
| --- | --- | --- |
| Energy | 478kJ | 1528kJ |
| Calories | 114 | 365 |
| Protein | 25.1g | 80.3g |
| Fat - total | 0.5g | 1.7g |
| - Saturated | 0.4g | 1.3g |
| Carbohydrate - total | 1.9g | 6g |
| - Sugars | 1.9g | 6g |
| Sodium | 31mg | 99mg |
Ingredients: New Zealand Milk Protein Concentrate, flavour, sweetener (sucralose).
Contains: milk.
Serving size: 31.25g (2 heaped scoops)
Servings per pack: 32
| Name | Ave Quantity Per Serving | Ave Quantity Per 100g |
| --- | --- | --- |
| Energy | 478kJ | 1528kJ |
| Calories | 114 | 365 |
| Protein | 24.3g | 77.8g |
| Fat - total | 0.8g | 2.7g |
| - Saturated | 0.7g | 2.1g |
| Carbohydrate - total | 1.6g | 5.1g |
| - Sugars | 1.6g | 5.1g |
| Sodium | 36mg | 111mg |
Ingredients: New Zealand Milk Protein Concentrate, cocoa, flavours, sweetener (sucralose).
Contains: milk
Serving size: 31.25g (2 heaped scoops)
Servings per pack: 32
| Name | Ave Quantity Per Serving | Ave Quantity Per 100g |
| --- | --- | --- |
| Energy | 475kJ | 1520kJ |
| Calories | 113 | 363 |
| Protein | 25.3g | 81.1g |
| Fat - total | 0.5g | 1.5g |
| - Saturated | 0.3g | 1.1g |
| Carbohydrate - total | 1.6g | 5g |
| - Sugars | 1.6g | 5g |
| Sodium | 31mg | 100mg |
Ingredients: New Zealand Milk Protein Concentrate.
Contains: milk.
(mg per serving - generic NZ casein unflavoured)
Branched chain aminio acids:
| | |
| --- | --- |
| Isoleucine | 1340 |
| Leucine | 2430 |
| Valine | 1620 |
Other essential aminio acids:
| | |
| --- | --- |
| Lysine | 2120 |
| Methionine | 710 |
| Phenylalanine | 1240 |
| Threonine | 1140 |
| Tryptophan | 360 |
Non essential aminio acids:
| | |
| --- | --- |
| Histidine | 680 |
| Alanine | 840 |
| Arganine | 940 |
| Aspartic Acid | 1980 |
| Cysteine/Cystine | 300 |
| Glutamic Acid | 5470 |
| Glycine | 480 |
| Proline | 2480 |
| Serine | 1420 |
| Tyrosine | 1350 |