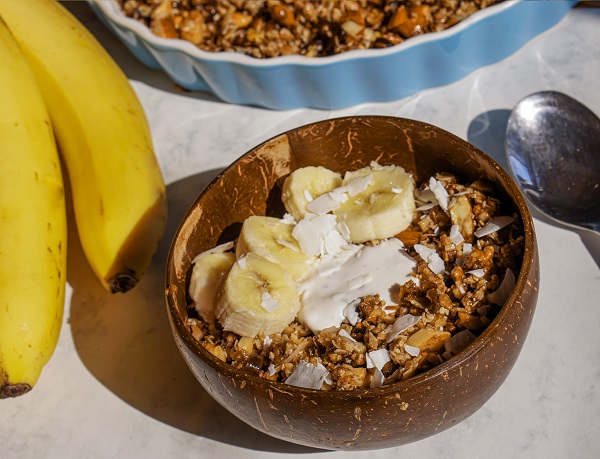 A creative and surprisingly simple way to make a truly delicious and nutritious breakfast granola to add to your porridge, smoothie bowls, on a fruit crumble or simply with yoghurt.
Ingredients
Muesli
1/2c Rolled oats
4 scoops (2 serves) NZProtein Hydrolysed Collagen (or our Creamer would work too)
1c Mixed nuts and seeds (I used walnut, almond, brazil nut and sunflower, sesame and pumpkin seeds)
12c Coconut shreds
1/4t Salt
1/2t Cinnamon
Syrup
1/2c Coconut oil
1/4c Honey
2T Peanut butter
Optional: Cacao nubs and chopped dates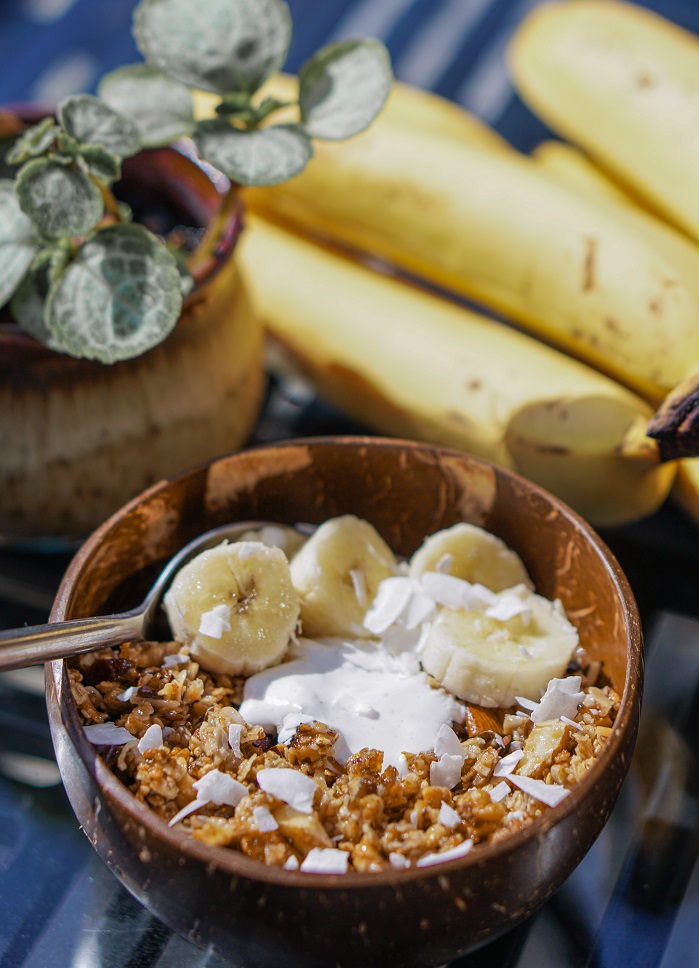 Directions
Preheat the oven to 220oC and line a baking tray.
Add all dry ingredients together on the baking tray, spreading it as thin as possible.
Toast in the oven for 3-5 minutes or until muesli just starts to turn golden - be careful not to burn!
In a microwave safe bowl, melt together the coconut oil, honey and peanut butter.
Pour the syrup mixture over the toasted nuts, oats and seeds and toss until the muesli is saturated.
Again, spread the muesli as thin as possible on the baking tray and return to the oven at 180oC for 15 minutes, mixing every 5 minutes to ensure an even roast.
Once the mixture is all toasted remove from the oven and stir in cacao nibs and chopped dates if you would like extra sweetness.
Allow to cool on the bench completely, stirring occasionally. Enjoy for up to a week in an airtight container.