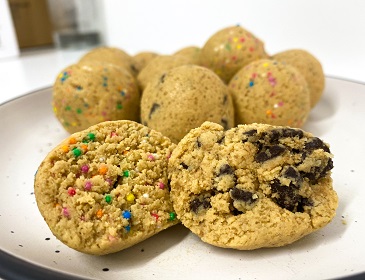 Little balls of protein goodness to satisfy your sweet cravings.
Ingredients
3 Scoops NZProtein vanilla Pea Protein Isolate
1 Cup almond flour
1/4 Cup NZProtein Powdered Peanut Butter
1 Tbsp coconut sugar
2 Tbsp coconut oil
1 Tsp vanilla extract
Sprinkles / chocolate chips of choice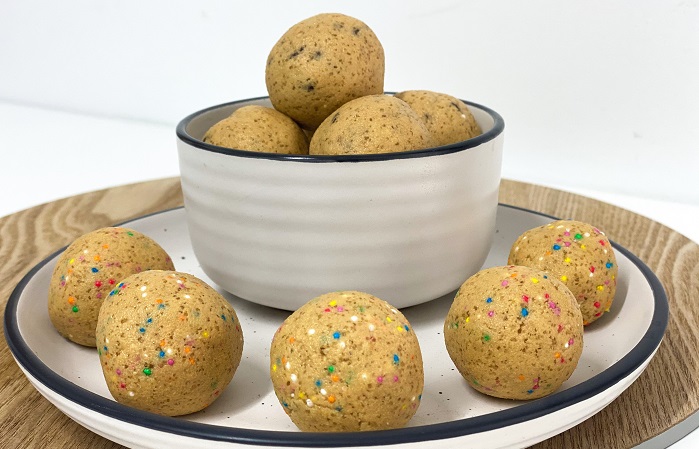 Directions
Mix all ingredients together in a bowl.
Kneed dough together until it sticks.
Roll into balls and refrigerate.