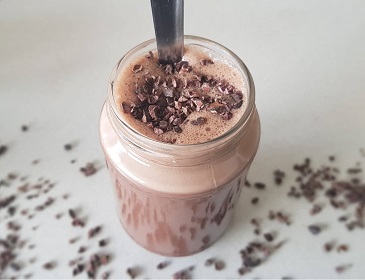 This delicious smoothie recipe combines chocolate protein mousse with chocolate whey protein for a double chocolate hit!

Ingredients
150ml coconut water or almond milk
1 sachet NZProtein mousse
2 scoops NZProtein whey, chocolate flavour
1 tablespoon cacao nibs
Directions
Blend all ingredients in a blender until combined.
Chill in freezer for 15mins or until starting to firm. Blend again until preferred consistency is reached. Leaving this smoothie to chill for longer will make it thicker, as the mousse thickens when chilled.