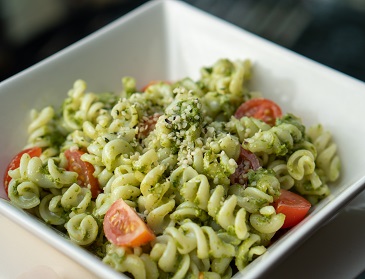 Ultra simple pasta recipe with hemp hearts. Ultra delish!
Ingredients
1 cup fresh basil leaves
1/2c NZProtein Hemp Hearts
1 Clove garlic
1T Lemon juice
3T NZProtein Nutritional Yeast
1/2c Olive oil
Pinch of Salt and Pepper
1c Cooked pasta of your choice
1/2c Cherry tomatoes
Directions
Simply add all ingredients (besides pasta) into a food processor and and blend.
Pour into a bowl, add in your pasta and chopped cherry tomatoes and toss! Simple as that, enjoy!