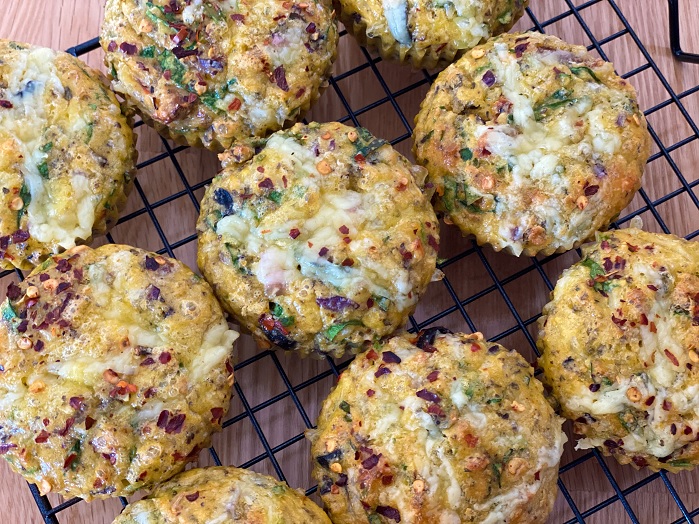 These morish savoury muffins are perfect for people on the go who are after something quick and nutritious.
Ingredients
3/4 cup Almond flour
1/2 cup unflavoured Hemp protein powder (or your protein of choice)
1 tbsp Nutritional Yeast flakes
1 tsp baking powder
1 tsp garlic powder
1/4 tsp salt
1/4 tsp pepper
6 eggs
1 cup finely chopped spinach
1/2 cup finely chopped onions
1/4 cup chopped fresh basil
1/4 cup chopped sundried tomatoes
1/2 - 1 cup grated cheese (the sharper the cheese the better)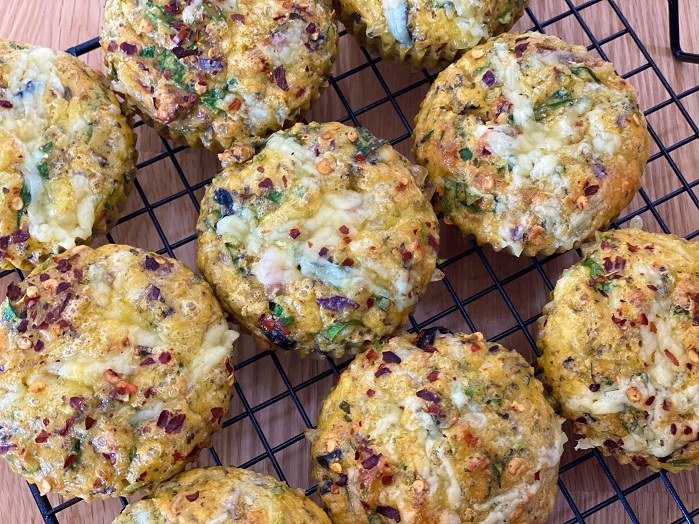 Directions
1. Pre-heat oven to 180 degrees celsius.
2. In a large bowl mix almond flour, protein powder, baking powder, oregano, garlic powder, yeast, salt, and pepper.
3. In a separate bowl whisk all of the eggs.
4. Stir in spinach, onions, basil, olives, and tomatoes.
5. Fold wet ingredients in with dry and mix well.
6. Stir in cheese.
7. Transfer mixture into a greased muffin tin.
8. Bake for 20 mins until tops are puffed and golden.
Best served warm.