Hemp Protein 1kg
Nutrition Powerhouse. Great For Smoothies and Recipes!
Nutritional Powerhouse | The Best Hemp Protein Powder | Complete Protein | Hemp vs Whey vs Pea Protein | Digestibility | Essential Fatty Acids | Good Source of Fibre | Hemp is Legal in New Zealand | Side Effects | Other Benefits & Conclusion | Recipes
Nutritional Powerhouse
Hemp protein powder is a plant protein and nutritional powerhouse! It's a rich source of protein, essential omega fatty acids, dietary fibre, minerals, antioxidants and phyto-nutrients that can benefit your health.
It's organic, vegan, alkaline, and naturally free of gluten, dairy, soy, and other allergens*. It has a pleasant earthy nutty taste, and makes a great smoothie base. It also works well in recipes such as muffins, balls, cookies, bars and desserts, or any other application that boosts protein intake.
Hemp protein is made by milling pressed hemp seeds into a fine powder and is sold with varying protein content depending on the level of milling and extraction.
Hemp seeds are free from THC and legal in New Zealand. See the Certificate of Analysis below.
The Best Hemp Protein Powder
The best hemp protein powders balance high levels of protein with the healthy fats and nutrients that hemp is renowned for.
Hemp seeds are typically refined to powder with varying ~50%, ~60%, and ~70% protein content. Our product has a protein content of ~60% as we feel this is the best balance between maintaining high levels of protein with omega fatty acids and nutrients essential for function and growth.
Don't choose a hemp protein with ~50 or ~70% protein levels! The hemp powders with higher ~70% protein content achieve this level by removing most of the good omega fatty acids and essential nutrients, and the ~50% varieties lack the level of amino acids needed to be considered a quality source of protein.
Complete Protein
Hemp has a complete amino acid profile, containing all nine essential amino acids and branched chain amino acids that the body cannot produce and must be supplied from the foods we consume.
Amino acids are the building blocks of protein and muscle tissue, more commonly referred to as the 'building blocks of life'. Hemp seeds contain all 21 amino acids required to support essential metabolic function, making it a source of protein to assist muscle repair and development. Not every plant protein has a complete amino profile - another reason why we recommend this product.
Note that leucine is at lower levels than other protein powders. Leucine is one of three branched chain amino acids and is primarily involved in muscle protein synthesis for muscle growth and recovery. While we recommend this product for vegans and non-vegans alike (especially for the best daily breakfast smoothie), we do not recommend it as the sole source of protein if your goal is maximum muscle gain. Adding a BCAA supplement could help to overcome this.
Hemp vs Whey vs Pea Protein
Which protein is best - hemp, whey, or pea?
All sources have similar levels of calories and protein, but whey and pea have more concentrated amino acid profiles. Whey has the superior amino acid profile and is the fastest to digest.
Hemp contains many other essential nutrients needed for regular body function such as fatty acids and fibre, which whey and pea lack. Therefore we recommend consuming both - hemp makes the best healthy smoothie base and whey is better suited to consuming around physical exercise when amino acid uptake is more critical. Whey is a milk product so not suitable for vegans - if avoiding animal proteins then pea can be used around physical exercise instead of whey.
For a full analysis see our blog article hemp vs whey vs pea.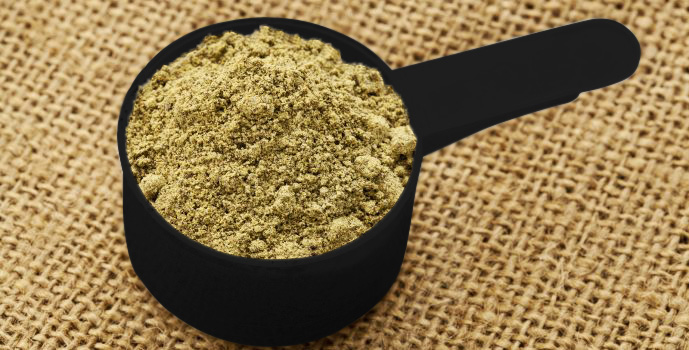 Digestibility
Hemp, being a plant based protein, is a slower digesting protein powder than general animal types. In saying that, the digestibility rate is high with 91-97.5% of the protein easily digestible.
The better a protein is digested, the more efficiently it can be used by the body. The digestibility of any given protein is related to the concentrations of its amino acids. The Protein Digestibility-Corrected Amino Acid Score (PDCAAS) is a rating that determines the bioavailibility of a protein. The maximum score was traditionally 1.0 but newer proteins such as whey exceed this scale. This Australia New Zealand Food Standards report gives hemp seeds a PDCAAS score of 0.9. This is greater than most grains, nuts and legumes.
Essential Fatty Acids
Hemp seeds are a good source of Essential omega Fatty Acids (EFAs). EFAs are vital for heart health and in creating a healthy immune system and reducing inflammation in the body. Inflammation is a leading cause of illness and chronic disease such as arthritis and cancer.
Consuming hemp is an easy way to add more EFAs to your diet. Though hemp protein powder is made by pressing hemp seeds to remove some of the oils, this product is only partially processed - meaning that some of the EFAs and nutrients essential for function and growth remain.
This product has a total of 4.2 grams of essential omega fatty acids per serve, and 13.4 grams of EFAs per 100 grams of product. This does mean that the calories in this product are just slightly higher than other similar protein powders, but we believe that the benefits of having these crucial healthy fats outweigh the slightly higher calories.
Good Source of Fibre
Fibre is the part of the food that cannot be digested by the body. It is important in the maintenance of a healthy balanced diet as it helps to keep our bowels functioning and healthy.
High fibre diets have many reported benefits including lowered risk of heart disease, constipation and diabeties (improved blood sugar). Fibre also promotes healthier gut bacteria and a reduced risk of bowel cancer. Men should consume 38 grams and women should consume 25 grams of fibre daily.
Our hemp protein is an easy way to add fibre to your diet. It contains 2.4g of dietary fibre per serve, or 7.8g per 100g. By drinking just one shake or smoothie you'll get 6-10% of your recommended daily intake and, because fibre can keep you feeling full for longer, you may find it more satisfying.
By comparison other protein powders, such as pea, egg, and dairy based powders, contain very little fibre.
Why is Hemp Protein White in Colour?
Our product is white in colour because the outer green skin casings of hulled hemp seeds are removed. IE, this product is made from dehulled hemp seeds, which are white in colour. This is how the 60% protein powder level is achieved and it creates a smoother texture and better taste, while being less gritty.
Hemp is Legal in New Zealand
Hemp and marijuana both come from the same plant species, the Cannabis Sativa L, but there are differences between the two. Hemp seeds are cultivated from the hemp plant which is grown for applications in the automobile, clothing, body care, plastic, and food industries. Marijuana plants are different to hemp plants and are grown for medicinal and recreational use.
As the plants are grown for different uses they require different growing conditions. Generally, hemp requires minimal care and is able to grow in most climates. Marijuana is usually grown in more carefully controlled atmospheres.
Marijuana plants contain high levels of Tetrahydrocannabinol (THC). THC is the active component and produces the "high", ie the psychoactive component of the plant. Marijuana plants can contain THC levels of between 5-35%. By comparison hemp plants contain THC levels of <0.3%.
The actual hemp seeds do not contain THC. Hemp protein powder is made from hemp seeds. It is the other parts of the hemp plant (leaves/flowers) that contain THC.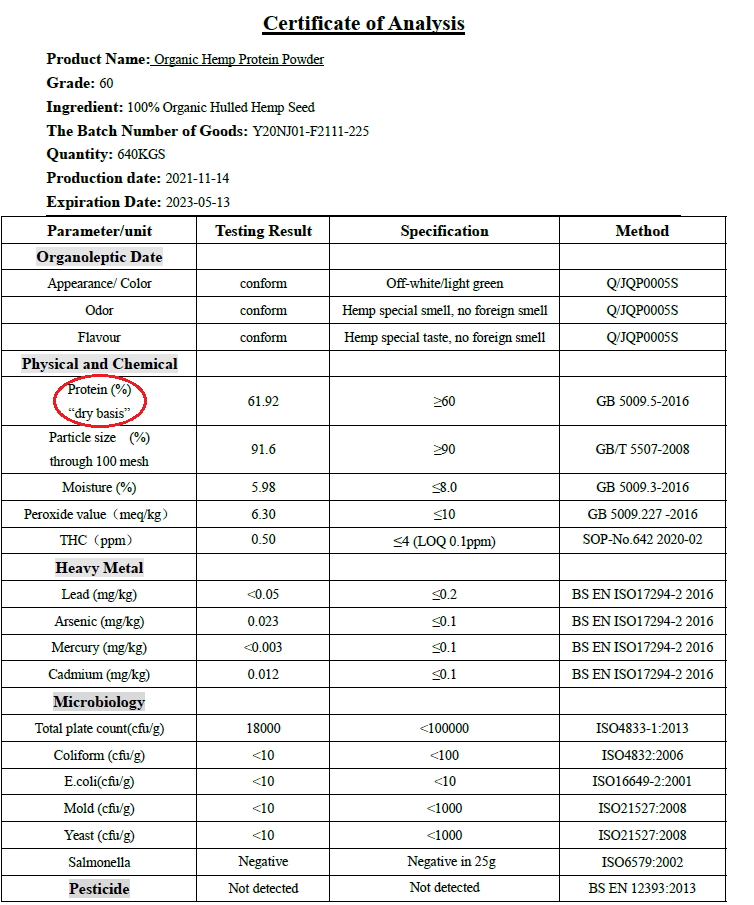 Side Effects
Though technically the leaves/flowers could contaminate seeds if not processed correctly, hemp plants contain such low levels of THC (<0.3%) that even if so, according to this study, the THC levels are not even significant enough to fail a drug test.
According to Jolene Formene, staff attorney at Drug Policy Alliance, "Hemp seeds are non-psychoactive, meaning that consumers cannot get high by eating them".
Other side effects from hemp seeds are uncommon. Those with allergies to hemp should avoid this product. As this product contains fibre some people may experience sensations of gas, diarrhea or bloating if over-consumed.

Other Benefits & Conclusion
Hemp seeds are a good source of nutrients including iron, calcium and potassium. Hemp seeds also contain antioxidants called lignanamides, including four types newly discovered and unique to them.
The diversity of hemp seed composition, including these types of antioxidants and nutrients, make hemp seed protein a reasonable choice for a protein powder and our recommended choice as the best smoothie base and in baking applications.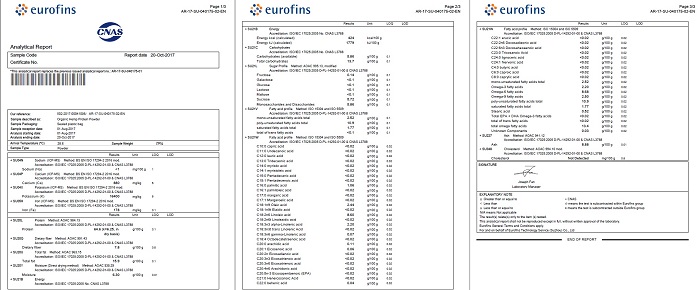 Hemp Protein Recipes
We've got a range of hemp protein powder based recipes available on our recipes page. Here are some favourites:
Please note that this product is processed in a facility that also handles milk, egg, soy, peanut, and gluten ingredients.
---
Rated
4.83
/
5
Based on
187
customer reviews.
This is the best plant-based protein in NZ. I am intolerant to peas and faba beans, so it is usually a challenge to find a plant-based protein in the market. And I feel I am lucky enough to have found this as the texture is excellent, much better than any of the hemp proteins I had found before and the rice proteins which usually have the worst texture. This one dissolves very easily and there is no after taste, being the perfect match to my morning shakes.
Good quality product
Great product good service thanks again
Not bad. Can blend with ice, almond milk, banana and chocolate to make an ice cream. Wish there was a chocolate flavour. Will probably order again, because it's a great price.
This powder works very well in my healthier Anzac biscuit recipe. I've swapped butter for olive oil and changed the flour and coconut for a mix of NZ Protein Vanilla Hemp powder, sesame seeds, chopped nuts and wholemeal flour. It mixes in to the dry ingredients easily and once lump free the wet ingredients can be combined. Visitors who had no knowledge of my higher fibre and protein alterations commented of how delicious they were. I don't recommend a certain supermarket hemp powder though as it is green and the colour is still there when cooked.
Great products, been using it in my smoothies daily for past couple of weeks. So far Ive really noticed the differences it is making on my gut health.
It does have a strong smell when I open the container but I dont notice it once I add it to my smoothie mix. It taste delicious. I will definitely be buying more
Best plant based protein I have tried! I add a spoonful to my chia pudding, great taste and doesn't taste powdery as some other ones I have tasted. Highly recommend!
Tasty, easy to digest, the vanilla goes great in a smoothie. Highly recommend.
Love this product - used for such a long time now.
Love this hemp protein. It great with porridge, yogurt and in pancakes. Taste better than any I have tried. Would love a chocolate flavour.
Totally recommend especially for the omegas
Great tasting. Not gritty at all. Will definitely be purchasing again
Fast efficient service.
Quite a strong flavour but still pleasant
Good healthy product. Makes a great smoothie.
Great in smoothies. Does a good job.
Not so great with just water. Tastes funny and unpleasant mouthfeel.
Great value , excellent service.
Really enjoying the benefits thanks
Nice tasting, great alternative if you can't do whey.
This is the best plant protein powder that I have ever tried. It does not make me feel ill unlike animal proteins. Which I cannot digest easily. It is also great with just water with berries or fruit. Thanks for making something I can eat. Also the Ala is very good.
This hemp protein and the double choc pea protein is the best protein I've ever used since I started using supplements 20 years ago. I've been using NZProtein for 5+ years and they have provided flawless, quick service the whole time, cannot fault them and will be a lifetime customer. Thanks guys!
Perfect for smoothies or protein pancakes
Best protein!!! A chocolate flavour would be life changing 😉
Good source of vegetable protein at a good price.
Really like the natural flavour and the way it mixes easily. If you haven't tried hemp protein, you should!
I am so happy to find a protein shake that does not leave me feeling bloated!!!
And it is doing wonder's for my skin... Also I am not having any cravings.. And curbs my hunger pangs.. It is also not griity in texture well done team!!! will be buying this product for life!! ❤️
Best powder. I look forward to it everyday, flavoured and unflavoured
I'm yet to get a lump free drink but I manage to get it down anyway. I use vanilla and will try using the plain powder in baking.
A good product...
Taste is terrible, tastes like Kava! I'm not fussy on flavour as i just mix with water and down my shakes quick but for those who care steer clear. Delivery super quick price great and i Trust NZ PROTEIN for quality.
Great taste
Great taste
Really like this protein, digests easy, has tons of added health benefits and mixes easy. If you're wanting a really good alternative to whey, then look no further. Great value as well.
Will only ever buy this hemp protein. Love the vanilla flavour!
Love this protein powder! It's so well ground and so smooth, does not taste too strong or earthy! Best deal price wise. Will buy again and again.
great product
I have been enjoying this product in my morning smoothie for quite some time and it keeps me full of energy. Really good start to the day. Buying it from N Z Protein means you are getting excellent service as well. Ordered it in the morning and I had received it that same afternoon. FANTASTIC SERVICE!!
Great for smoothies and mixed in with morning oats. Best plant based protein I've had by far. No gut issues or gas, no acne, no acid reflux, nothing.

Just good, minimally processed and high quality protein. Highly recommended for anyone trying to avoid dairy, it's cost effective too.

Probably not great on it's own with water, but with a banana etc it's great and mixes very nicely.

Thanks nz protein for providing a good cost effective option for us.
Tastes grate, mixes well, it isn't too gritty, and it's the most affordable hemo protein I've come across. I mix it with my cereal, smoothies, or have it by itself every day - honestly couldn't be without it anymore haha.

Cheers NZ Protein!
I love it after work and have it on weetbix before work
Very yummy in everything I've tried it in! Really happy all round with this product. Also delivery was v quick.
I add one scoop of the Gourmet Vanilla Hemp Protein powder to a bowl of dry whole grain oatmeal, and then I add a second scoop of Double Chocolate Pea Protein powder to that and stir it into the dry oatmeal flakes. Simple. I then pour on a dash of of extra virgin olive oil (which helps to slow down the conversion of the carbohydrates to glucose) and add soy milk to create a rich, malt-flavoured, high protein low GI breakfast cereal. This nicely anchors the first part of my day. Next time you order from NZ Protein, get a 1kg bag of Hemp Protein and a 1kg of Pea Protein in those flavours. You won't regret it. Highly recommended.
Tried vanilla flavoured for the first time. I was expecting it to be gritty and not pleasant tasting but it surprised me! Great taste and easily mixed.

Great with just water or my favourite with Oat milk.

No bloat or discomfort after consuming like with whey.

Great product and great service.

Thanks NZ Protein.
Got the vanilla flavour - really delish! Which is surprising for me cause I'm not a fan of plain hemp protien. Also got the omegas there in with it - what's no to like :)
Really great protein, mixes well, not grainy, pretty neutral taste (I buy the unflavoured one and add to smooties). I like that it isn't overly refined and still contains some omega 3s from the hemp seeds
Great tasting protein! Not heavy, or gritty/sandy,great to add when baking(adds nuttiness)!
Good quality and nice taste. I was worried the Vanilla might be too sweet or have a weird after taste but it's really nice. I used to get the 'no flavour' but find the vanilla is delicious in smoothies.
This is a good product. Smells a bit grassy but mixes into my Smoothies without any problem. Fills me up and I don't feel I want to snack all the time.
Totally satisfied with this product.
As usual easy to order and quick delivery.
Excellent service arrived quickly and fantastic product. Highly recommend this company.
Excellent product highly recommended
Protein is smooth and tasty! You can taste the hemp earthiness. Delivery was so fkn fast!! In contact the whole way. Very good
Top quality product delivered with superfast friendly service. Tasty and easy to digest when mixed with milk or a milk substitute like Oat Milk. Highly recommended.
Enjoying this product but I'm not sure if I prefer faba bean. Time will tell. The omega 3 in this is a bonus as I do not use (processed) oils.
4 stars but when I mix it with berry protein it becomes 5 stars
Love this stuff! can i have a discount for further amounts?! NZPROTEIN REPLY: email us
Good flavor (unflavored) and good consistency. Great product
I found this product very tasty and easy to prepare
I found the hemp protein to be great tasting and good value for the pocket
Best protein powder .. which feels very real not synthetic..
Great flavours and great products. Since finding this company I have kept using these products
Yummy, a very good addition to my morning oats and doesn't hurt my stomach
Great product. Great taste. Fabulous fast service. You guys rock!
Very different from whey protein, which I was use to. Texture is a bit gritty and a lot less creamy. I bought vanilla, but the hemp flavour overpowers any hint of vanilla. However, WAY lighter in the stomach and the aforementioned is a small price to pay for the way it makes you feel. Greater energy and a speedier recovery.
Excellent and Fast Reliable Shipping
Great flavour - not overpowering and it mixes with no clumps. Excellent plant based protein with great health benefits.
Been using Hemp protein for a couple of years and find it's the best for me and anyone near me😂Also delivery is prompt and at a good price.
Prompt delivery and a great product, will be purchasing again for sure.
Works for me great mixed with oat milk .
I love it, I use it almost daily in a variety of smoothies. Great to know I'm getting all the necessary minerals i need
Excellent price and tastes great!
Awesome stuff, by far my favourite protein powder. I like the natural, slightly nutty flavour. In the past, I always went for the natural flavour, but recently I decided to try the gourmet vanilla, and it's great. The vanilla is not overpowering and I couldn't smell it, just taste it. It also is a little sweeter than the natural version.
Finally, a hemp protein that doesn't taste like dirt. Doesn't taste amazing, but it's not bad either! Doesn't bloat me like whey, and even pea proteins do. I'll purchase again.
Great taste even in water, and frozen blueberries 🫐 😋
Great product, pleasant flavour. I add it to my oats in the morning to up the protein. Flawless customer service.
Great taste, mixes really well in oats/smoothies and has a creamier taste than other pea protein powders I've normally had in the past.
Great products, mixes well and the company provides good prices and fast service.
Not a bad protein powder, seems to mix well and taste reasonable.

My preference is your Pea protein and I'll probably go back as it returns to stock.
The best plant based protein this side of the blackstump easy mix great flavor great fast delivery cheers guys recommended to my gym clients Buck gt fitness studio
I loved it, I'm vegan and needed a yummy protein for breakfast, it's creamy and delicious
I'm sold
Used to use Whey Protein but decided to go plant based and am really enjoying Hemp powder. Mixes into my Smoothie really well. Good product.

As always, brilliant service even in lockdown.
Excellent quality excellent quick delivery one of the best sites and services I have ever used.
Awesome product, great taste. Works well in smoothies.
Great product I certainly recommend it. Will be ordering it again for sure. Fantastic service I received product the next day after ordering it. Well done NZ Protein.
Vanilla . Good quality and taste mixes fairly easily . Very fast delivery. Good to see an outfit with their act together.Thanks.
Great taste, best protein powder I've tried…
This has been a brilliant healthy gluten free snack during my pregnancy. Especially for the early morning hunger pains!
So yummy, I absolutely love it and i have it on my oats everyday.
Fast delivery, great service
First time I have tried the Hemp Protein and really enjoying it. Flavour is great and mixes really well in my smoothie with fruits, spinach etc.
taste good, good pricing and does what it claims
Great service, super fast and easy delivery, yum nutritious product.
Great product reasonable price and delivered quickly.
Tastes good and mixes well.
I Have tried a number of different suppliers and this product is one of the best.
Love the actual protein it's really nice - only downside is the packaging - no option to bulk buy in a bigger size so we are getting 1kg bags which amounts to a lot of unnecessary plastic waste - the only reason we have started looking at other companies for our next order of protein would love if you guys would create a packaging that was biodegradable or even reused plastic.
Great product. The only protein supplement I use. Always available and shipping is unbeatable.
Tastes yummy, mixes up well. Perfect for a dairy free option
Excellent product. I got the unflavoured version and it does not carry the same overly hempy taste, in comparison to others I have tried.
Best tasting protein powder n value for money.
Having used Whey products for many years and suffering the after effects of sneezing,bloating etc.the Hemp protein,for me has had no side effects.
After 5days of use i am noticing weight gain.I am ectomorph body type and have a very physical life style, I throughly reccomend this product. Plus very fast delivery.
5 stars!
Fast delivery and excellent product
I have tried few plant based protein powder before, but didn't find the match. Either the taste puts me off or like pea protein got too much fibre and causing unsettled runny issues. What I like about NZ Protein is that you get to purchase sample packs and try them out before spend a lot on a 1kg pack. Personally I like the taste and so far my tummy is very happy with it too. I'm a full time personal trainer who doesn't consume a lot of diary so this is perfect for me atm. 😊
Unflavoured hemp protein tastes great. I add it to cereal, smoothies, baking.
Quick delivery.
The Hemp protein is my go to protein supplement. Can't tolerate any dairy and not fond of the other alternatives. Blends well, tastes great. NZ proteins order and delivery process faultless!
compared to other hemp proteins ive encountered its really good, mixability is good aswell.

i have one scoop (half a serving) with one scoop of berry pea protein, frozen mixed fruit, almond milk and some juice for an post workout or late snack smoothie, where never fails to impress me.

taking half a scoop in my opinion doesnt give you that strong earthy taste that most hemp proteins do as much, especially when fruit and juice is involved and lasts longer for those on a budget 😁

Thanks nzprotein
Vanilla flavour tastes great
This is the best vegan protein powder I have found! Tastes great, great texture too. Also, such a speedy delivery!! Thanks very much, I will be buying again!
Great product - I also take Hemp oil. Never felt better.
Brilliant service from NZ Protein- ordered at about 6.30am, received afternoon of same day. Fantastic!!
I find the product excellent in that it's plant based not animal based ... The research that I have done it absorbs into the body alot better...
Spoilt by having yummy dairy vanilla protein isolate; this was a rude awakening. Trying hard to go plant based, however the flavour isn't pleasant. Mixes well, however need the flavour to overpower the natural product taste. NZPROTEIN REPLY: This is a very difficult one!
Delicious in smoothies. Wholesome. Excellent service at a fair price! Can't rate it highly enough :)
Really like this one, easy on the stomach, mixes well and tastes great. On to my third one.
We use this everyday in our smoothies, it tastes great, blends well and the customer service is great! Many thanks. :)
Love this protein powder has a great taste too.
Great way to get some protein from the plant
This is great , I was expecting bland chalky yukky powder . Actually it was smooth and easy to take and I could even say I enjoyed having it and I'm drinking it several times a day.
Mixes well, is tasty enough. Not very sweet which is great, doesn't overpower other ingredients in my smoothies.
Great for non dairy eaters,and without the unfortunate side effects of whey😳😂
I've been adding this product to my Smoothies- the powder smells a bit grassy but tastes okay.
NZ Protein offer a top-notch delivery service.
Best protein ever. I was never able to drink shakes only by adding water and now I can, the vanilla flavour is just delicious
A regular purchaser of Hemp protein as I can't tolerate any of the dairy or other proteins. I don't mind the unflavoured but the Vanilla is great. The order and delivery service with NZ Protein is the most slick of any on line supplier I use.
I really like the texture and how it is thickish to drink. I add a scoop of a flavoured whey protein to give it some taste as otherwise a bit blah, but not in a yuk way, just tasteless.
Definately be back for more!
Tastes great, blends well, highly recommend!
Great stuff
Good stuff mixes well no bloating and it tastes good.
My Everyday protein . Goes really well with smoothie. Thanks lot for sending the container ( Giveaway).
Good quality, good price, fast delivery.
Love my hemp protein.
Best plant based protein powder ive tried
Love this!
first time ive tried this and i love it!!!!
The unflavoured Hemp Protein powder has a neutral taste which I like. Goes well in my morning smoothie mix, giving some body to it as well.
Great Protein, great flavour, would recommend for anyone Gluten Dairy free.
I'm liking this.
Super smooth really easy to digest and such a nice nutty flavour. Rate this.
Smooth and nice earthy taste alongside added flavor
Super fast delivery and high quality product!
A very nice nutty kind of flavour.
I've recently been taking Hemp Protien the taste is good better then expected, and its good you have the choice with flavours , also mixes great I would highly recommend this product due to it being plant based and getting benefits not usually found with other Protiens thumps up from me keep it coming NZ Protien.
Lovely earthy taste - full of flavour but not too sweet
Smells kinda gross but vanilla flavour is good!
Really good quality. Good texture. No flavor. Thanks
This was my first try of a plant based protein and first try of hemp protein. I found the hemp flavour and slightly coarser texture compared to whey protein not that great. However when I mixed it with berries, banana, olive oil, cinnamon etc it tasted fine.
I buy the Unflavoured version of this product and while it smells like hay the taste is actually quite nice. I mix it in with my Yoghurt.
Brilliant service from NZProtein
The Hemp protein has a sweeter taste to it which perhaps is because of the vanilla. Good taste though. Lovit.
I'm not particularly an expert but tastes fine when I combine with berries. Like the fact I can get an easily accessible non dairy product
Amazing fast delivery.
Great product great taste
An amazing organic plant based protein!!
Lovely creamy hemp protein powder. Great that is organic, and the flavour is true hempseed. I've used a few and this is right up there at the top.
Great product, plant proteins I feel require a special taste buds i don't have :) even been vanilla takes abit to get use too... I have found mixing a scoop with my normal NZ protien shake I can handle it, but not on it's own. Just me maybe. I use it every second day with my normal shake. With good omega's it works for me.
Excellent product...and good to have a flavored version now too!
I love this protein powder. It adds a delicious taste to our breakfast smoothie and helps keep us fuller for longer. It mixes in easily with the rest of the ingredients and does not clump.
Tiny bit sweet for me but the texture and flavor is really good!
I mainly use in smoothies or with my weetbix. Nice flavour and not too gritty, goes smooth quick. Haven't tried on it's own, but would say it'd be ok for that if you were training, except protein amounts are less in Pea/Beef ect. I'll be buying again
Choice
Awesome service. Product arrived within 2 days.
Makes me feel great!
Great taste. blends well. And the delivery time was astonishing. Ordered one day, on door step the next day.
Super smooth, mixes well into yoghurt and not too strong tasting.
Excellent product! Tastes great and keeps me fuller for longer!
Very good product and service
Nice easily dissolvable protein.
Doesn't leave me feeling bloated and heavy like the whey.
Cheers!
The vanilla hemp protein powder is delicious and mixes so easily. Mixing it with yoghurt makes the tastiest dessert!
Very happy with the product, I bought pea protein many times before and never happy with the flavours, I sich to Hem protein and I love the test and how good it mix with milk and yogurt.
If you looking for a plan base protein, I recommend this one as it has lowers sodium that pea protein.
The best animal-free protein for sure
Great value for money. Not an overpowering flavour compared to other brands. Looking forward to the vanilla flavour dropping:
Very quick service!
Great product!
Thank you!
A nice nutty taste, like LSA, and my skin didn't react to it like other proteins!
This is the best tasting, best value hemp protein I have ever tried. It's even ok blended in just water with nothing else. This is my staple protein now. Can't reccomend enough
Not bad
Probably good for me but doesn?t taste great
great
Good
Great plant protein, the taste in my usual berry smoothie is great, no graininess at all - unlike pea proteins....I really like that there's no artificial sweetener (or stevia, thank goodness) in it either. The Whey Isolate recently seems exceptionally sweet, perhaps they slipped when adding the Sucralose, the Hemp protein tastes more natural, not messed with! I'll definitely buy again, this is going to be my regular protein.
Id recommend not drinking it by itself, I tried with almond milk and water, its not too hard to get down, blend easily. just taste like blended grass. With smoothies its good!
This goes well with soy milk and almond milk. Adds a great nutty flavour! Will be ordering more.
On recomendation I have tried the Hemp Protein, and while the taste is different it is agreeing with me more than the Pea Protein.
Its only been a week, but I have already noticed a differnce in how I feel each day.
Huge fan of anything hemp great taste easy mix how bout a flavour tho is that pos
Have only been using this product for a few months in combination with whey protein. It mixes well into a smoothie and seems to be a powerhouse of nutrients and keeps me feeling full and not needing to snack between meals. I shall continue to use Hemp protein as well as Whey protein.

NZ Protein offers a brilliant delivery service - can?t be beaten!!
Based on the reviews I didn?t have super high hopes but I actually really enjoy it! I use it for smoothies :)
Great product good price quick delivery would purchase again
I was so impressed with this protein! I was looking for a cheaper protein as I go through it quite quickly and for 1kg of hemp at only $45 including shipping I was sold! I personally haven?t enjoyed the taste of hemp in the past and was a little concerned that with it being unflavoured and not sweetened etc that it would taste gross. But nope! I can hardly taste it in my smoothies and tastes nice in my porridge. Absolutely love this product! And not gritty at all. Will be buying again!
I use this in baking and in my morning smoothies and I really like the nutty taste of hemp. This is definitely the best deal I've found for a kilo of the stuff with a good protein percentage.
Fast delivery, good service
Tastes a bit green but that is to be expected. Very nice when mixed with berries.
Amazing Protien with perfect omega 3-6-9 profile!
Really good Organic Hemp Protein Powder!! Great consistency and neutral taste for smoothies etc!
Great product.
Has a natural nutty flavour, mixes really easy.
Is a little grainy which is normal for Hemp Protein powder.
I mix it with the Pea Protein.
Very easy to consume.

Very very fast delivery as usual.
This is the best hemp protein that I have found so far in NZ. I have tried a few others and the macros of this one, and the price, are good. For people wondering of the flavour, to me, it tastes like ground oats added to milk, perhaps a tad nuttier and earthier. The main benefit is the digestibility; it provides no bloat for me unlike whey protein.
Thought I?d give hemp protein a go as an alternative to whey. In the 3 weeks I?ve been using it I?ve found it to be really good. My Stomach feels less bloated than when using whey protein. Texture is smooth however the flavour is a shocker (very earthy!). I recommend adding it to a smoothie. I add banana, frozen berries, honey nz protein super foods powder and some almond butter and blend it with water. Would be nice if it came with an added flavour.
Click on a flavour to see the nutritional information.
Serving size: 31.25g (2 heaped scoops)
Servings per pack: 32
| Name | Ave Quantity Per Serving | Ave Quantity Per 100g |
| --- | --- | --- |
| Energy | 556kJ | 1779kJ |
| Calories | 133 | 424 |
| Protein | 20.2g | 64.6g |
| - Gluten | 0g | 0g |
| Fat - total | 5g | 15.9g |
| - Saturated | 0.6g | 1.8g |
| - Total Omega Fats | 4.2g | 13.4g |
| Omega-3 Fatty Acids | 0.7g | 2.2g |
| Omega-6 Fatty Acids | 2.7g | 8.7g |
| Omega-9 Fatty Acids | 0.8g | 2.5g |
| - Trans Fats | <0.01g | <0.02g |
| Carbohydrate | 4.3g | 13.7g |
| - Sugars | 1.8g | 5.7g |
| - Dietary Fibre | 2.4g | 7.8g |
| Sodium | <1mg | <1mg |
| Calcium | 27mg | 88mg |
| Potassium | 512mg | 1640mg |
| Iron | 6mg | 18mg |
Ingredients: Organic Hemp Protein Powder
(mg per serving - unflavoured)
Branched chain aminio acids:
| | |
| --- | --- |
| Isoleucine | 730 |
| Leucine | 1220 |
| Valine | 920 |
Other essential aminio acids:
| | |
| --- | --- |
| Lysine | 640 |
| Methionine | 460 |
| Phenylalanine | 830 |
| Threonine | 640 |
| Alanine | 770 |
Non essential aminio acids:
| | |
| --- | --- |
| Histidine | 520 |
| Arganine | 2510 |
| Aspartic Acid | 2020 |
| Cysteine/Cystine | 260 |
| Glutamic Acid | 3310 |
| Glycine | 800 |
| Proline | 630 |
| Serine | 960 |
| Tyrosine | 630 |
| Hydroxyproline | <100 |
| Ornithine | <100 |