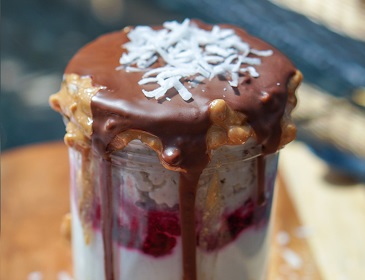 This breakfast is going viral online. Plenty of protein, fibre, pre-biotics, good fats and nutrients here. Can be easily made the night before to make it extra creamy, or an impressive brunch option to feel like you're in a cafe. Serves 1.
Ingredients
3/4c Quick rolled oats
1/4c Oat milk
3/4c Water, boiled
2 Scoops NZProtein Cinnamon Doughnut Whey
1 Scoop NZProtein Collagen Creamer
Maple syrup or NZProtein Low-Cal Sauce
4T Greek yoghurt
1/2t Vanilla essence
Shredded coconut
Chia seed jam (see recipe below - requires 1c frozen berries, 1.5T chia seeds, maple syrup)
Optional: 1.5T chocolate chips, 1t coconut oil for melting.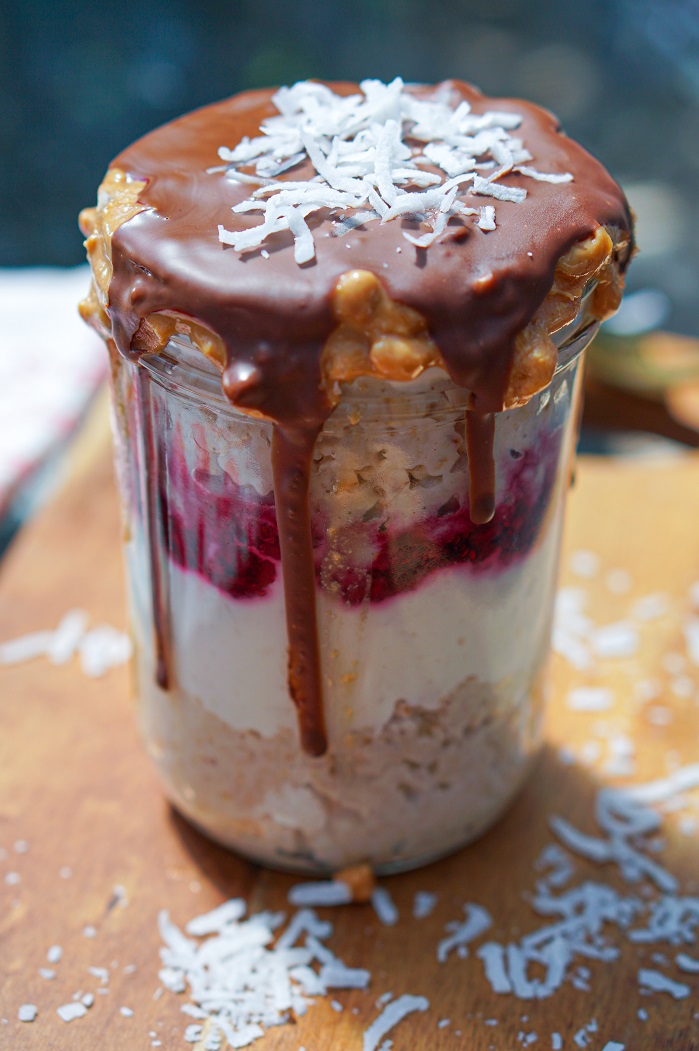 Directions
Prepare all 3 layers in separate bowls, then arrange into a jar or mug of choice! Easy!
Oat layer
Combine 3/4c quick oats, 2 scoop NZProtein cinnamon donut whey protein powder with 3/4c boiled water and microwave for 1 min 30 seconds (may vary based on your microwave). Take out, stir, add oat milk and microwave for a further 30 seconds.
Yoghurt layer
Add 4T Greek yoghurt with 1/2t vanilla essence and 1 scoop NZProtein collagen creamer, 2T coconut shreds, 1t maple syrup into a bowl and mix.
Chia Seed Jam
Defrost 1c frozen berries in a microwave or over a stove, then when warm add 1.5T chia seeds and 1T maple syrup and mix.
Once cooled put in a jar and store in fridge for up to 1 month!
Optional: melt chocolate chips and coconut oil in the microwave, stirring every 15 seconds, then pour ontop of your layers.