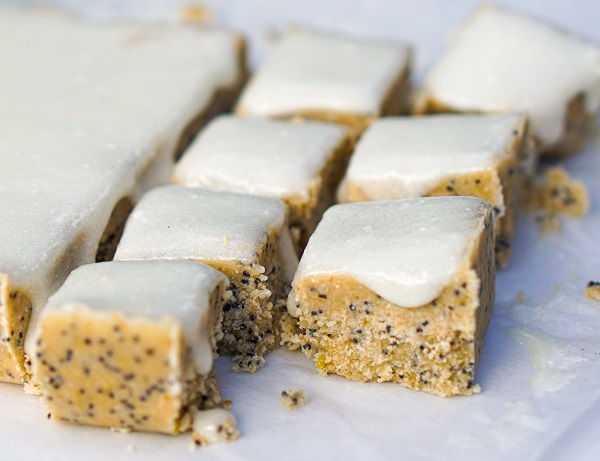 Sweet and tangy, this slice is loaded with lemon flavour and drizzled with glaze.
Ingredients
2 Scoops NZProtein Beef protein
1c Almond flour
1/3c Coconut flour
1/3c Coconut oil, melted
1/4c NZProtein Low-Calorie sauce
½ Lemon zest and juice
1T Poppy seeds
Glaze: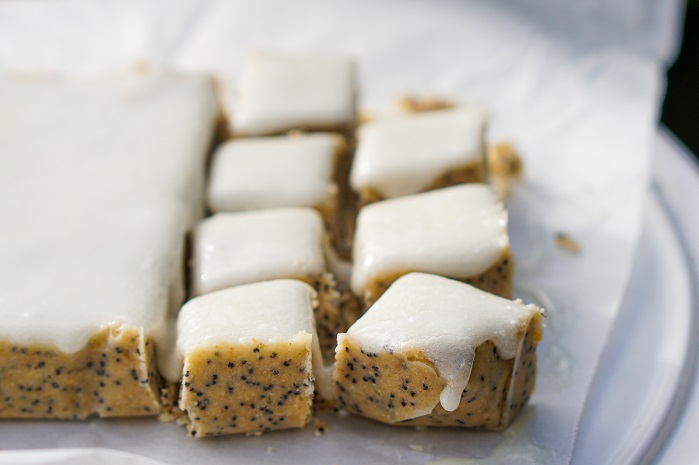 Directions
Combine the dry ingredients in a mixing bowl.
Add in the lemon juice and zest.
In a separate bowl, melt the coconut oil and mix in the NZProtein Low Calorie Sauce.
Fold the melted coconut oil mixture into the dry ingredients. It should form a cookie-dough consistency, add a dash of almond milk if it needs more moisture.
Press the mixture firmly into a lined loaf tin, cover and freeze for 2-3 hours or refrigerate overnight.
For the glaze:
Whisk together the icing sugar, NZProtein creamer and almond milk until smooth.