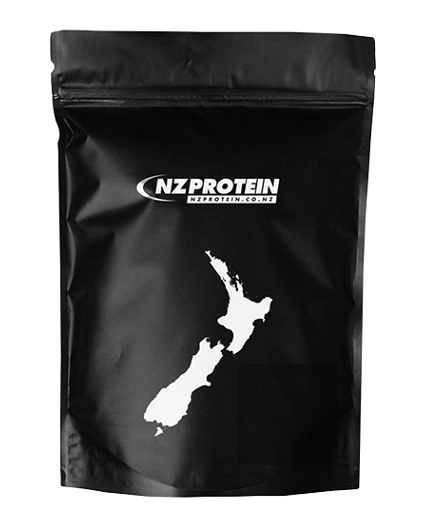 Beef Protein Powder 1kg
Great Tasting Muscle Builder. Up to 98% Protein!
BUY IN BULK & SAVE
Buy 1 for $42.00 Buy 2 for $80.00 Buy 3 for $114.00 Buy 5 for $175.00
Beef Protein Powder is a Powerful Muscle Builder
Beef protein is a complete, powerful muscle building protein. It mixes and digests easily, and has a much higher protein level than other sources; Where whey, egg, and pea typically sit around 80% protein, and whey isolate sits a little over 90% protein, beef protein sits at 98% protein (unflavoured)! That makes this product more economical and as a bonus there's virtually no fat or carbohydrates!
Beef protein is naturally hypoallergenic, meaning it's free of milk, egg, soy, lactose, gluten, sugars, and other things that can cause gut irritations. Eliminate the gastro side effects without comprising results!
A number of people have been turning away from the traditional milk based protein powders in favour of pea and egg protein powders but we feel that this product is a much more satisfying alternative. The Double Chocolate flavour tastes great!
Alternate source of protein to dairy, egg, and pea based sources
Up to 98% protein (unflavoured) with virtually no fat or carbohydrates
Amino acid profile represents beef, rather than typical dairy-based proteins
Mixes easily and has a neutral flavour (Double Chocolate flavour is great tasting)
Easily digested
Hypoallergenic
Complete protein and high in naturally occuring collagen
Promotes growth and recovery of lean muscle
Halal certified
Made in Europe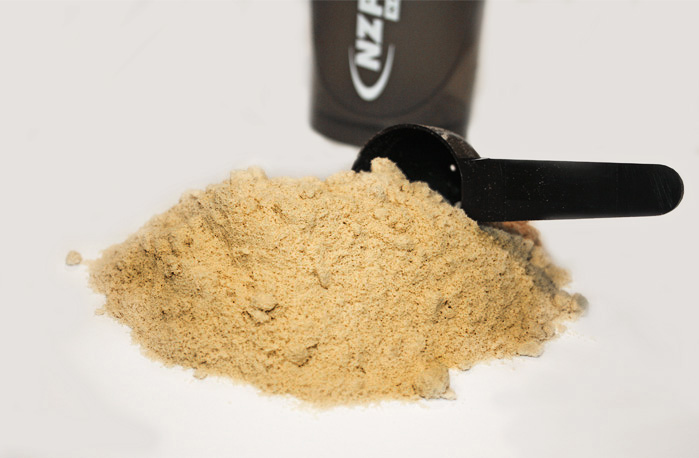 NO REVIEWS HAVE BEEN PLACED YET
Click on a flavour to see the nutritional information.
Serving size: 31.25g (2 heaped scoops)
Servings per pack: 32
| Name | Ave Quantity Per Serving | Ave Quantity Per 100g |
| --- | --- | --- |
| Energy | 540kJ | 1729kJ |
| Calories | 127 | 406 |
| Protein | 27.7g | 88.7g |
| - Gluten | 0g | 0g |
| Fat - total | 1g | 3.4g |
| - Saturated | 0.6g | 2g |
| Carbohydrate | 0.9g | 2.8g |
| - Sugars | 0.1g | 0.2g |
| Sodium | 196mg | 626mg |
Ingredients: Beef Protein Powder, Cocoa (Contains Sunflower Lecithin), Flavour, Sweetener (Sucralose)
Serving size: 31.25g (2 heaped scoops)
Servings per pack: 32
| Name | Ave Quantity Per Serving | Ave Quantity Per 100g |
| --- | --- | --- |
| Energy | 547kJ | 1750kJ |
| Calories | 128 | 410 |
| Protein | 30.6g | 98g |
| - Gluten | 0g | 0g |
| Fat - total | 0.5g | 1.5g |
| - Saturated | 0.3g | 0.9g |
| Carbohydrate | <0.3g | <1g |
| - Sugars | <0.1g | <0.1g |
| Sodium | 220mg | 700mg |
Ingredients: Beef Protein Powder
(mg per serving - unflavoured)
Branched chain aminio acids:
| | |
| --- | --- |
| Isoleucine | 530 |
| Leucine | 1160 |
| Valine | 940 |
Other essential aminio acids:
| | |
| --- | --- |
| Lysine | 1190 |
| Methionine | 280 |
| Phenylalanine | 720 |
| Threonine | 660 |
| Tryptophan | 110 |
Non essential aminio acids:
| | |
| --- | --- |
| Histidine | 340 |
| Alanine | 2750 |
| Arganine | 2340 |
| Aspartic Acid | 1880 |
| Cysteine/Cystine | <100 |
| Glutamic Acid | 3440 |
| Glycine | 6250 |
| Proline | 3750 |
| Serine | 1060 |
| Tyrosine | 410 |
| Hydroxyproline | 3190 |