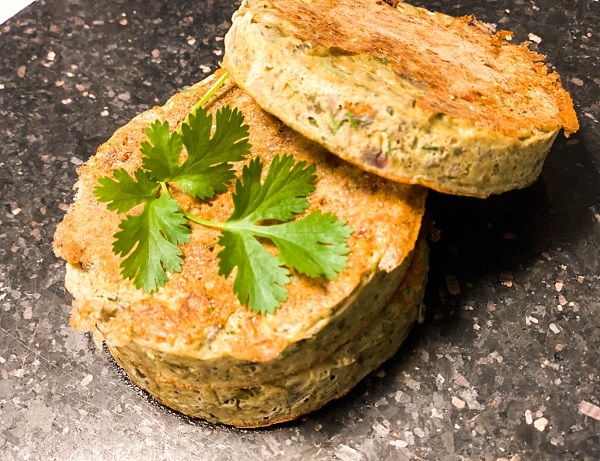 The savoury alternative to pikelets for those who don't have a sweet tooth. Whether it's for breakfast or a snack in between meals these little goodies are sure to hit the spot.
Ingredients
- 2 scoops unflavoured NZProtein Hemp
- 1 egg
- 2 cups finely chopped mushrooms
- 1 1/2 tbsp fresh dill tips
- 1/2 finely chopped onion (red or spring onion or a combination of both)
- 1/2 tsp dry thyme
- 1/2 tsp chilli flakes
- 1/2 tsp italian herbs
- 2 tbsp NZProtein Nutritional Yeast flakes
- Salt and pepper to taste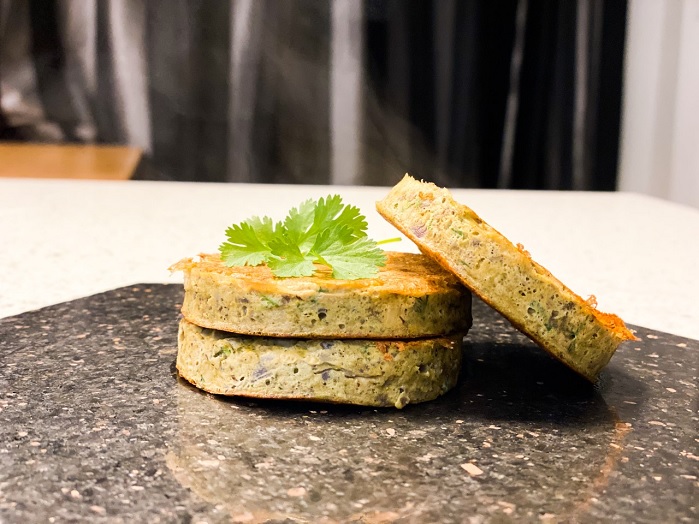 Directions
1. Place a non-stick frying pan over medium heat.
2. Cook mushrooms and onion until soft.
3. Add herbs and cook until aromatic (2 mins).
4. Remove from heat.
5. Beat egg then add mushroom mix, stir in protein, yeast and salt and pepper
7. Stir until well mixed with no lumps. Should be quite a runny mixture, if not enough liquid add add a little bit of melted coconut oil.
8. Put frying pan back on the heat and pour desired amount of mixture into the pan.
(For the purpose of the recipe we poured ours into silicone egg moulds to get a better shape however that is by no means necessary).
9. Once top shows bubbles flip fritter over so that it can cook through.
10. Repeat until mixture is used up, mixture should provide approximately 4 fritters.