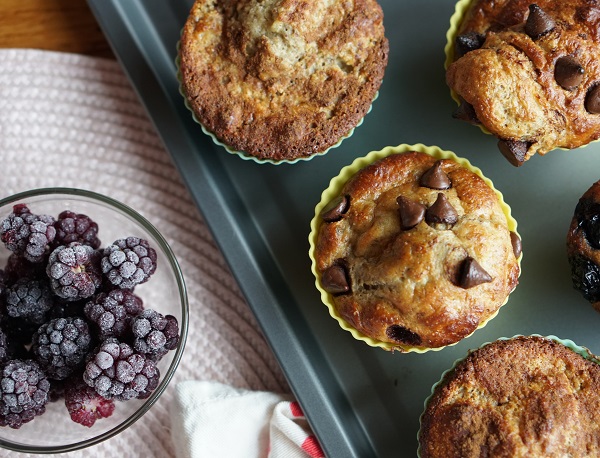 This recipe uses our Pancake Mix and a few other basic ingredients to make an easy and nutritious breakfast option that's packed with protein. The muffins can be made at the beginning of the week and kept refrigerated for an on-the-go breakfast every day!
Ingredients
1c NZProtein Pancake Mix
1/2c NZProtein LSA
1 Banana, mashed
1/2c Water
2 Eggs or 1/3c Liquid egg whites
1/3c Milk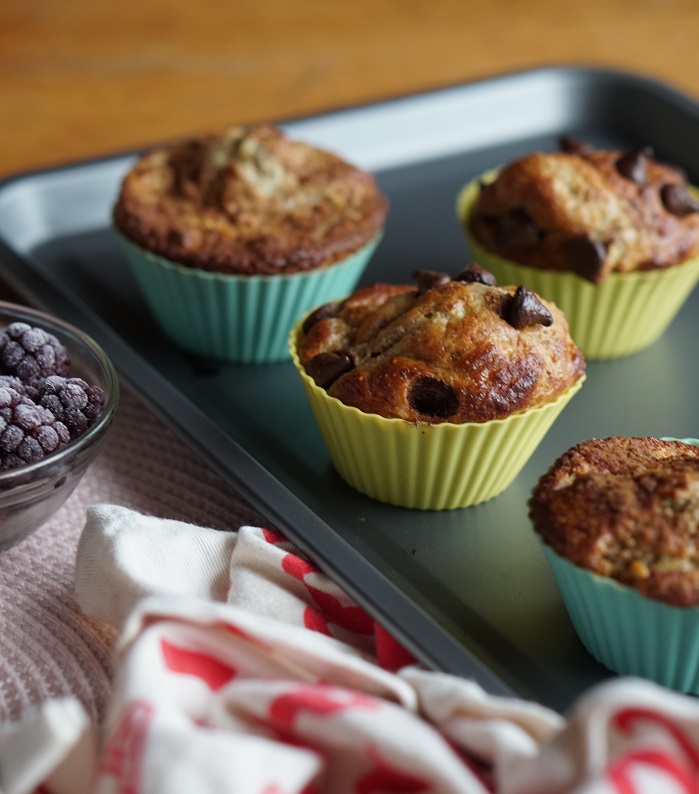 Directions
Preheat the oven to 180oC and line a muffin tray.
In a large bowl, add all the ingredients together and mix until combined.
Pour the mixture evenly into the lined muffin tin.
Sprinkle your favourite toppings on top - I used chocolate chips, blueberries and cinnamon sugar.
Bake for 15-20min or until the muffins spring back when touched.
Remove from the oven and transfer to a cooling rack.
Enjoy warm, drizzled in NZProtein Low Calorie Sauce, or store in the refrigerator for up to a week!
Makes 6 muffins