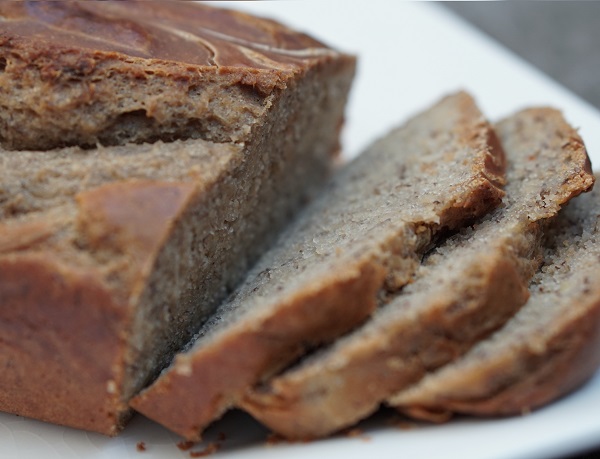 Looking for a filling and guilt-free afternoon snack? Look no further. This peanut butter and banana loaf is packed with protein to keep you fuller for longer, and is just sweet enough to curb the cravings.
It's simple to make and the swirl can be easily swapped out to best suit your taste buds.
Best served with peanut butter or berry compote spread on top!
Ingredients
2 Eggs
1tp Vanilla essence
1/4c Coconut oil
2 Mashed bananas (the browner, the sweeter)
1/4c Honey
3/4c Gluten-free flour
1 Serve (2 scoops) of NZProtein vanilla Pea Isolate Protein powder
1Tb Baking soda
1Tb Baking powder
1/4c Nut milk (I used almond)
1 Serve (2Tb) NZProtein Powdered Peanut Butter
Optional: More NZProtein Powdered Peanut Butter for the swirl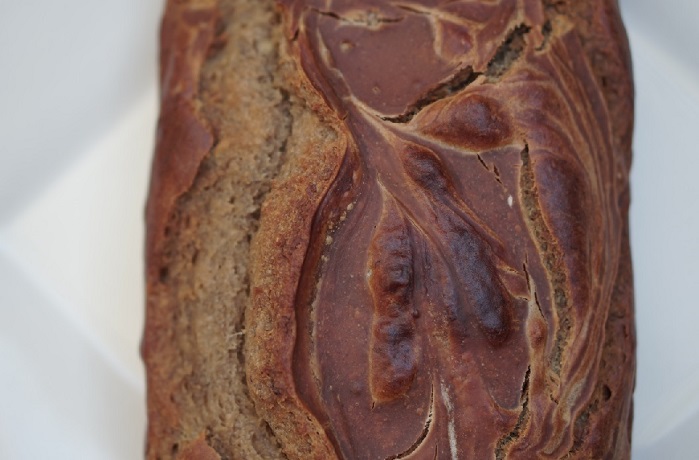 Directions
1. Preheat oven to 180oC and line a baking tin (20 x 10 x 6 cm).
2. Beat eggs in a large bowl, then mix in vanilla and coconut oil.
3. Add mashed bananas, milk and honey. Stir to combine.
4. In a separate bowl, combine flour, NZProtein vanilla pea isolate protein, NZProtein powdered peanut btter, baking soda and baking powder.
5. Add dry ingredients to the wet and mix until just combined (avoid over mixing).
6. Pour into lined baking dish
7. In a small dish, mix NZProtein powdered peanut butter with water, ready to drizzle on top. Use a spoon to swirl peanut butter on top of the raw batter.
8. Bake for 40 minutes, or until skewer comes out clean.