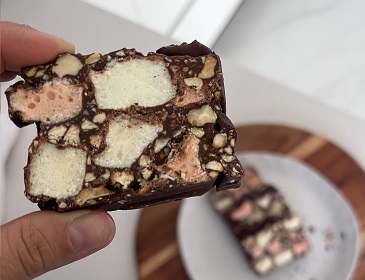 It's rocky road and it's high in protein - what more needs to be said?!
Ingredients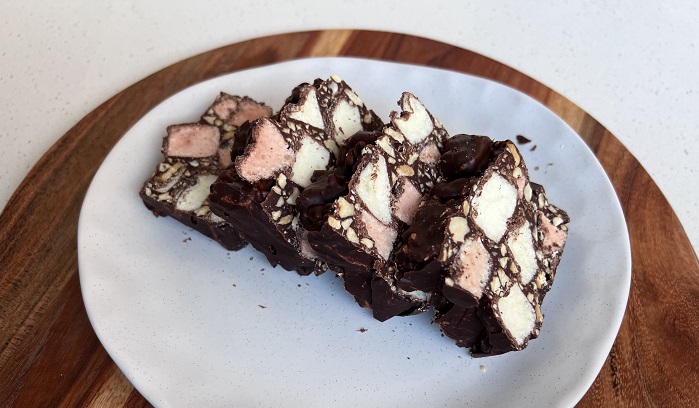 Directions
Roughly chop and place 3 NZProtein high protein chocolate bars in a bowl.
Add 1T coconut oil and melt chocolate in the microwave for 30 seconds at a time, stirring in between, until fully melted.
Chop/grind nuts of choice in a blender.
Mix in the NZProtein marshmallows and nuts into the melted chocolate until fully covered and press into a small lined baking tray.
Set in the fridge for minimum 2-3 hours or until set firm.
Cut into slices and enjoy!
*can add glacé or dried cherries for extra chew and flavour!