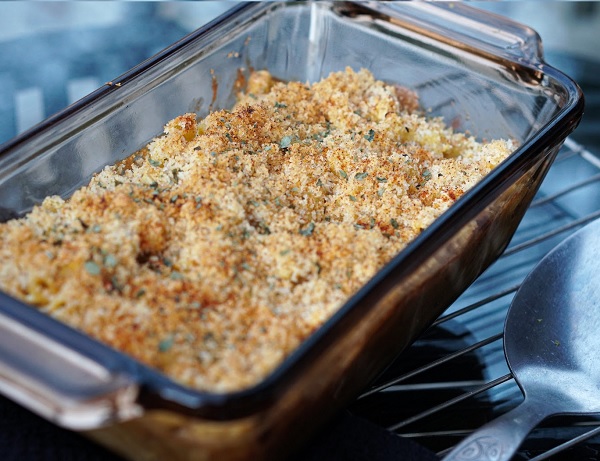 A dairy-free alternative dinner option for those who like to avoid milk and cheese that is simply delicious! A classic dish with a cheesy, nutty twist and a creamy texture. Yum!!
Ingredients
2c Macaroni pasta (pictured), or try our NZProtein high protein Edamame Fettucine or Black Bean Spaghetti
Salt
Cheese sauce
1/4c NZProtein Nutritional Yeast Flakes
1c Unsalted, raw cashews - soaked in hot water for ½ hour
3/4c Water
2T Lemon juice
1 Clove of garlic
1t Dijon mustard
1t Arrowroot powder or cornstarch
1/4t Turmeric
Topping
1/2c Breadcrumbs
Dash of oil
Garlic salt and pepper
1/2t Paprika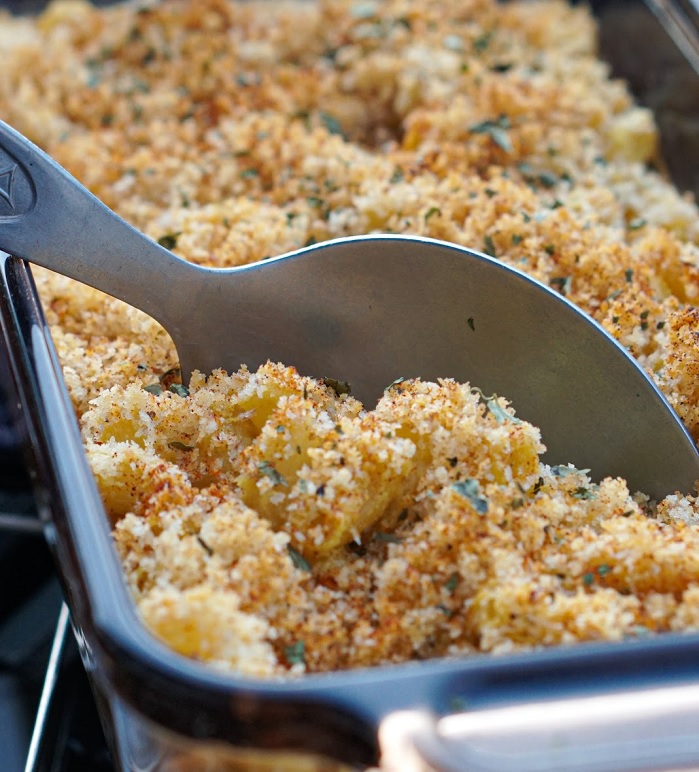 Directions
1. Soak cashews in boiling water for 30mins.
2. Preheat oven to 180oC.
3. Boil pasta with salt for 8-10 minutes until cooked.
4. While the pasta is boiling mix the bread crumbs, oil, garlic salt and pepper together and set aside.
5. To make the 'cheese' sauce, in a high speed blender combine all sauce ingredients together and pulse until it becomes smooth and creamy. This may take a few goes of mixing and pulsing.
6. When the pasta is cooked pour it into a baking dish then add the 'cheese' sauce and mix.
7. Top with the crumbs and sprinkle over paprika before baking in the oven for 20mins until the dish is warmed through and golden on top. If the crumbs start to burn before the pasta sauce is warmed, put tinfoil on top.