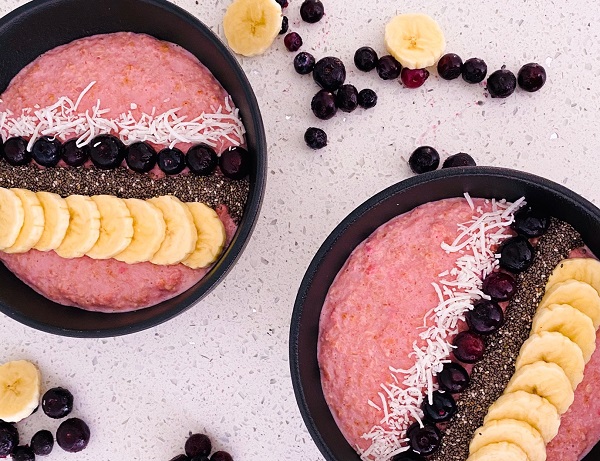 The perfect whey to start your day! With a well-balanced makeup of fibre, minerals, antioxidants and protein you know you are setting yourself up for a great day!
Ingredients
- ½ cup oats
- ¾ cup almond milk/water
- 2 scoops NZProtein Whey (I used mixed berry flavour)
- 1 tbsp chia seeds
- ½ cup frozen/fresh blueberries
Toppings – additional
- 1 small banana
- 1 tsp shaved coconut
- Nuts/seeds of your preference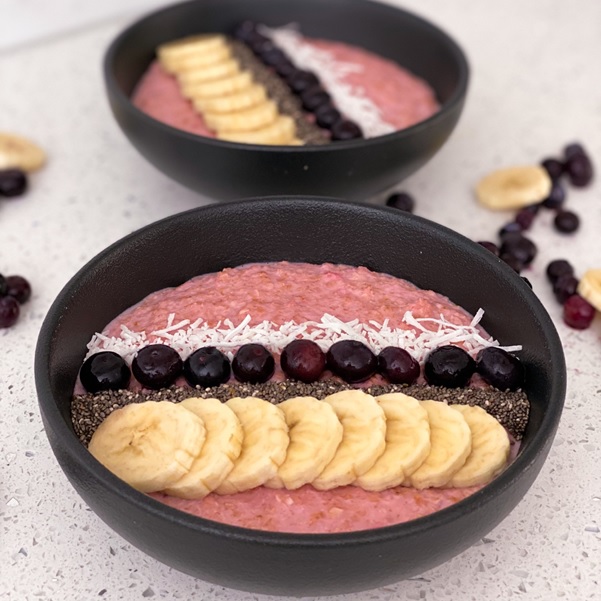 Directions
1. In a microwave safe bowl mix oats and milk/water.
2. Microwave on high for 1 min 30 sec or until desired consistency is achieved.
3. Remove from microwave and stir in protein until fully mixed – no lumps or powdery residue.
4. Add blueberries and chia seeds and mix through.
5. Finally add your desired toppings to serve.