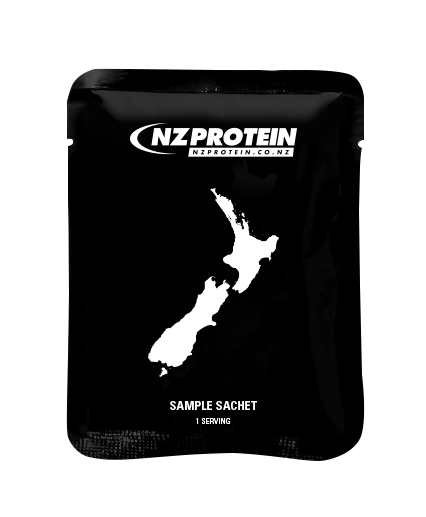 NZ Whey Isolate Sample Sachet
Premium Whey, Refined Further to Remove Fat & Lactose.
Supplement Information
Whey Isolate (WPI) is whey protein that's been further refined to remove virtually all of the fat and lactose. The resulting product is ultra high in protein and very low in carbohydrates and fats.
This product is grass fed WPI from New Zealand.
Each serving (unflavoured) contains over 29 grams of protein and nearly 8 grams of branched chain amino acids.
It has a pleasant, clean taste and is popular with athletes and those counting their macro-nutrients. It has a lighter, fluffier texture than whey because it contains virtually no fat. We don't add any fillers or thickeners to modify the texture.
Whey Isolate is best suited for those who suffer from lactose/digestive issues from milk (depending on the individual), or those who demand the absolute highest level of protein and lowest carbohydrate/fat level. It's generally suitable for those with lactose intolerance.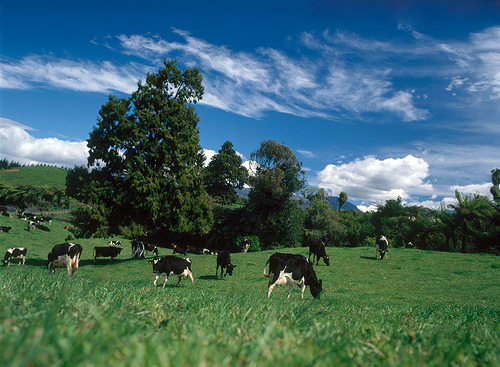 Mixing Instructions
Each sachet contains one serving (31.25g). Mix entire sachet with in ~200-250ml of chilled water or milk depending on desired taste. Use a blender or hand shaker. Due to the nature of this product, it mixes best in a hand shaker without using an actuator or mixing ball.
Please note that this product is processed in a facility that also handles egg, soy, peanut, and gluten ingredients.
---
Rated
4.79
/
5
Based on
42
customer reviews.
Perfect size to try without wasting money of unsure
Delicious, would highly recommend.
As described. Good quality product. Yummy fkacour. Tastes great, no powdery bits, mixes in really well.
Great product at a great price, means I can try new flavors without committing to a whole bag. Thanks!
Great product, will buy again. The sample packs are awesome to take away for the weekend
I love the option of trying all the flavours first! They were all nice, although some better than others (vanilla and banana especially great, chocolate least favorite due to texture). I will be ordering in 1kg size now that I know my favorites.

The powder mixes really well and most flavours were enjoyable to drink, I'm having a protein shake before or after my strength training and definitely feel better for it. My kids have tried a few sips too and they think it's yummy lol.
Love the sample sizes. Such a great way to get a feel for the variety of flavours before ordering your favourite in bulk. Also great if travelling.
A great way to try out the flavours.
nice flavour for my first time!
Great flavors, personally I think the mango and mixed berry are the best for mixing into water.
Awesome product, sample size gives you a opportunity to try the flavor before you purchase a 1 kilo bag.
Super fast delivery, NZ protein are great.
Tried the mango flavour as I brought a selection to take away overseas. It mixed so smooth, was not bloated afterwards, looking forward to trying the other flavours soon.
Great samples. I am lactose intolerant so this protein shake is just right for me. I will be buying further product
The flavour was awesome and it was Creamy and thick.
Great tasting, not too sickly sweet like others & a good range of flavours.
Very well tolerated and def no gastro trouble like other brands. Will be reordering.
Excellent product but will stick with unflavored to give me flexibility adding to shakes and other homemade meals/snacks.
Really tasty, mixes well and is gentle on the tummy!
Amazing flavour! Once I finish what I have I will be changing to NZ Protein
The NZ Whey Isolate Sample Sample Sachets were excellent! The flavours are all great which makes it difficult to choose a favorite. The Protein is easy to mix.
I will definitely be ordering NZ Whey Isolate.
Great in smoothies and recipes!
Vanilla flavour is great, not too sweet and easily mixed in smoothies.
I tried the vanilla and it was pretty good - i found it kept the hunger pains away until lunch! (i fast most days) will be buying again.
The chocolate WPI had a nice flavour but was too sweet for my taste. The artificial sweetener left an after taste in my mouth.
I would have to buy another one in future.
For a while range of flavours to sample and have enjoyed them all, now I need to pick one to go with! I had ordered a mint choc sample in my order which didn't arrive but otherwise very happy
Really liked it.

Doesn't taste chalky. Would love to sample the banana one and other flavours too before purchasing 1kg pack.

Love that WPI is low carbs compared to the other products.
I've tried the Double Choc and the Gourmet Vanilla and they were sooo yum!! I'm not much of a choc fan so Gourmet Vanilla was my fave of the two. Mixes easy, I just added water and ice and shake was yum!!
They taste so yummy. Love the ice cream
This is the 2nd time I have ordered this and I really like it. I use it rarely so prefer these sample packets. Thanks for a great product.
Lovely taste but was a little hard to mix in a shaker
I really enjoyed this product and will buy more. I don't use it very often but it is really good to have on hand for times when I need a quick meal on the run.
So good. Great flavour, sample sizes are really good to try flavours out too😊
Such a great way to 'try before you buy' and delivery was so quick!

I ordered vanilla and chocolate, chocolate was my favourite but both were nice. Texture was surprisingly creamy with just water.
Tastes great, easy to mix and love that the lactose has been removed.
This is one of the best protein isolates I have tried to date. Great taste and mixes easily! Also being able to test the supplements via these trial sachets is so helpful. Definitely would recommend.
Love it the best flavoured protein I have used, and low Carbs! ideal for supplement to Keto.
So good being able to try a sample size sachet before committing to a big tub. Will definitely be ordering when my current protein powder runs out.
AMAZINGLY quick delivery and really great product, love that you can "try" before you buy - what a great idea! AND great tasting Whey Protein, the Whey Isolate was also great tasting, but not as thick as the Whey - but they do tell you this in their blurb.
tasty flavours, easy to mix
Good Taste , a bit sweet ,
Became sticky and mushy as soon as I poured a litlle bit of milk or water
after that really hard to stir unlike the NZ WHEY , might work better with blender
It would be good to have Stevia as sweetner instead of Sucralose
NZPROTEIN REPLY: it would not be very pleasant at all if we used Stevia. Try mixing in a handshaker!
My absolute favorite, tastes so good.
Loved the Whey Isolate, tastes great! Hopefully it gets made in the berry and salted caramel one day :)
tastes really good mixed with coconut milk unsweetened and ice and is low carb no sugar so fits my macros nicely